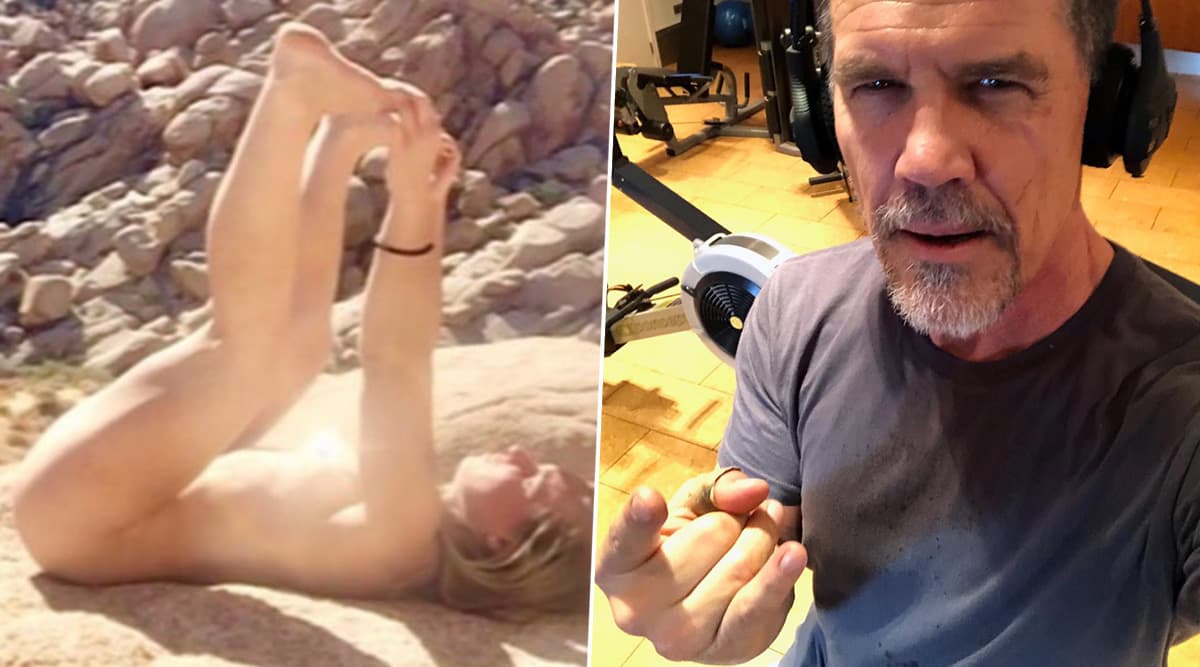 There legit seems to be no end to weird tricks that claim to main you healthier without any scientific backing. Perineum sunning is one such fad that doesn't seem to go anywhere. Even after experts blatantly warning against exposing your butthole and perineum directly to the sun, the trend is not fading away. Recently, Thanos aka actor Josh Brolin tried it out too and he is advising against it on Instagram. According to his post, he tried the new perineum sunning trend and it ended up burning his anal opening. Butt and Perineum Sunning: Viral NSFW Trend That Is Claimed to Enhance Sexual and Creative Well-Being, Criticised by Expert on Twitter. 
An angry Josh Brolin shared on Instagram how he has to spend the day apply aloe and burn creams to the affected area instead of going out for shopping. He wrote in his post: "Tried this perineum sunning that I've been hearing about and my suggestion is DO NOT do it as long as I did. My pucker hole is crazy burned and I was going to spend the day shopping with my family and instead, I'm icing and using aloe and burn creams because of the severity of the pain. I don't know who the fuck thought of this stupid shit but fuck you nonetheless. Seriously."
Check Post:
Josh even used the "#santamonicafiredepartment", expressing his pain. Actor Josh berlin who gave life to the famous Avengers character Thanos has urged others to not try "perineum sunning". The "wellness trend" was started by Meagan, who goes by the handle name @metaphysicalmeagan on Instagram advocated perineum sunning by claiming that "Perineum sunning is an ancient Taoist practice that originated in the Far East. In Taoism, the perenium or Hui Yin is called the "Gate of Life and Death." She also called that it was "a gateway where energy enters & exits the body." Explaining the benefits she also says that it "increases your personal magnetism and amplifies the auric field. Better focus & mental stimulation and regulates hormone function in the sex organs."
Here's Her Post:
Dr Jennifer Gunter who is a very famous Canadian-American gynaecologist and quite active on Twitter shared her opinion about this new trend. She had warned people that the method could give sunburn easily and that is what happed to Brolin. Dr Gunter had said, "I feel confident when I say the anus and perineum have no special sunlight concentrating abilities. You can get melanoma on the vulva and sunburns there are very painful."