You should not have a doubt for the second over who is the star of the moment. It is PRIYANKA CHOPRA. The girl is like on fire. From gracing magazine covers to attending Akash Ambani and Sholka Mehta's engagement ceremony, the girl seems to be omnipresent. If topping this year's Maxim Hot 100 list, yes, being named the 'hottest woman on planet' was not enough, Priyanka amps up hotness quotient by going all bold as the cover girl for the fashion magazine, Allure. And what makes this appearance special is that Priyanka is featuring on the cover of Allure's first-ever digital cover. Priyanka Chopra Crowned 'Hottest Woman on Planet'! The Hot Magazine Cover Picture Will Prove Why.
The 35-year-old global icon has gone all out to make her outing as beauty magazine's cover star an impactful one. Mag's official Instagram shared multiple images with the picture of the cover featuring Priyanka, and its caption reads: Announcing our first-ever digital cover, starring @PriyankaChopra. "Beauty lies in the eyes of the beholder. And everyone doesn't look the same way, so the world needs to be trained to see beauty differently." Link in bio to read Chopra's thoughts on why inclusivity is the key to expanding our culture's definition of beauty. Priyanka Chopra Has the Most Savage Response to the Question 'Why Do Nice Girls Talk Dirty?' – Watch Video.
Beginning with Priyanka's photo on the cover, it is a combination of fierce, oozing with confidence, sexiness, elegance and above it all, that gaze, which looks into your soul is mesmerising. It is Daniel Jackson Photography who has shot the gorgeous pictures of hot actress.
Moving on to the pictures from the shoot, it is Priyanka Chopra's classic white shirt over blue denims that will catch your attention right away. Showing plenty of cleavage in the plain white shirt, the actress looks in red-hot form to slay the world in style. In another pic, there's a black and white pic with PC wearing a black tank top, while in another, she flaunts the no-nonsense attitude.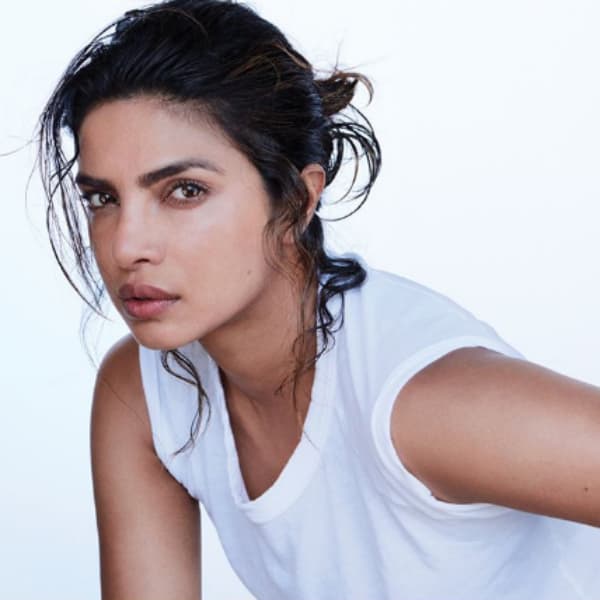 Priyanka too shared the pics, writing: Oh, hey! Excited to launch the inaugural digital issue of the iconic "#beauty bible," @allure. Congrats to AW, @heymichellelee and @kelly.bales, and a special thank you to @thesamhita, @rhiannarule, and @maxwelllosgar ❤️ LINK IN BIO!
The proud feminist had a wonderful advise for the readers, "Start with just recognizing what you're doing. That's called self-hate, self-doubt, you're berating yourself. We have enough people doing that to us anyway, why do we need to do it to ourselves? Love yourself, ladies. You're your best friend."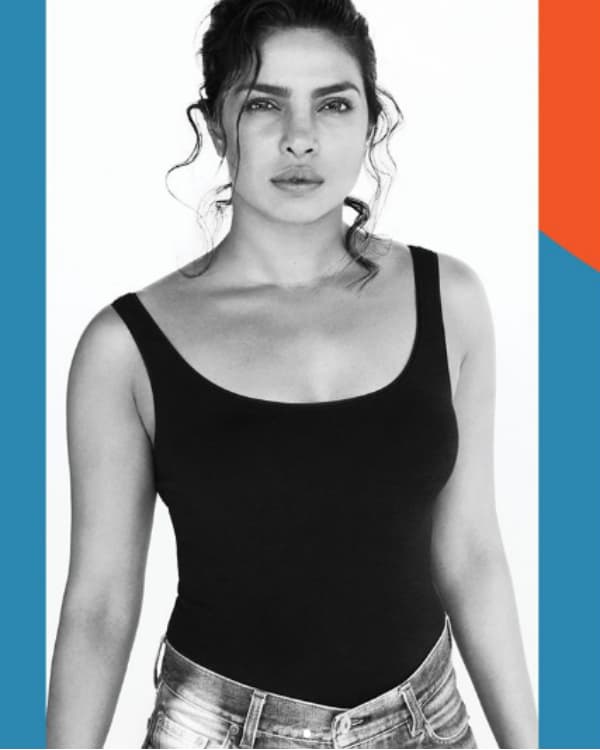 Founded in 1991, Allure is an American women's multimedia brand focused on beauty, with a magazine published monthly by Conde Nast. It runs a website, allure.com and we have our 'Desi Girl' Priyanka Chopra as the first celebrity to feature on its digital cover. Yes, it is a big deal, but then again PeeCee has never settled down for anything ordinary.
(The above story first appeared on LatestLY on Jun 28, 2018 10:45 PM IST. For more news and updates on politics, world, sports, entertainment and lifestyle, log on to our website latestly.com).