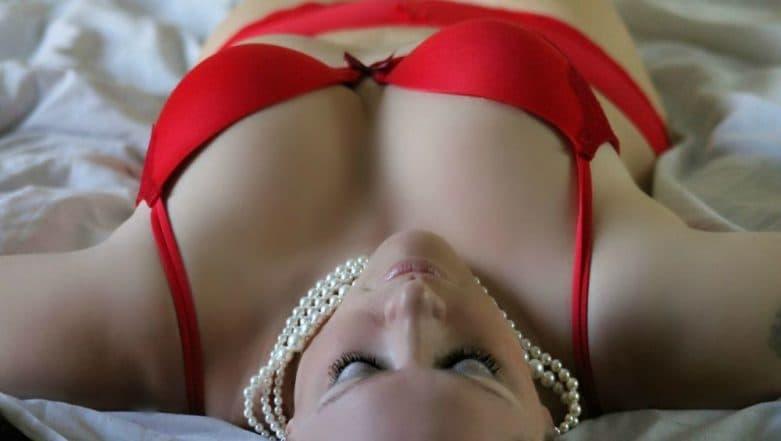 Boobgasm is real, people! Believe it or not, if given the right "treatment" and attention, your woman's breasts can be a source of a mind-blowing breast/ nipple orgasm or "boobgasm." It can be as pleasurable as a clitoral orgasm, however, not everyone knows how to play with boobs in the right way to make her feel on top of the world.  The nipple has hundreds of nerve endings, making them extremely sensitive to touch. If they are stimulated the right way during foreplay, nipples can give your woman the most unforgettable pleasure. It can send immense excitement to the genital sensory cortex, the same area that is aroused by vaginal or clitoral stimulation. However, it requires a bit of effort. Here are boob-stimulation tips you can try out to give your girl the best boob orgasm: Staring at Boobs, Lot of Sex Can Help Live a Longer Life for Men! 4 Other Secrets To Increase Your Life Span Too.
Don't Be Too Rough
Nipples are quite sensitive, and you should know the exact amount of pressure to apply to the area to make her feel good. Being too rough will not only kill the fun but also leave her in pain.
Be Creative
Try out different ways to stimulate her nipples, using right from your fingers to your tongue. Surprise her with your creativity Sucking the nipples the right way will give her the perfect boobgasm.
Don't Forget the Areolas
Don't concentrate only on the nipples; the areolas, or the dark area around the nipples, are also sensitive. During foreplay, focus on the areolas by twirling your tongue or your fingers.
Start With Your Fingers
Fiddle with her nipples on top of her dress to give her the perfect start to boob play. So don't start sucking on her boobs right away; begin with her nipples first.
Give it Enough Time
Don't just play with her boobs just for the heck of it. Give it enough time and attention for best results. The more time you spend on her boobs, the better her boobgasm.
How To Give A Boobs Orgasm Or A "Boobgasm":
Try this out tonight with your girl and give her the best boob orgasm ever. If she's not in the mood for sex, it is a great alternative to give her a mind-blowing orgasm.