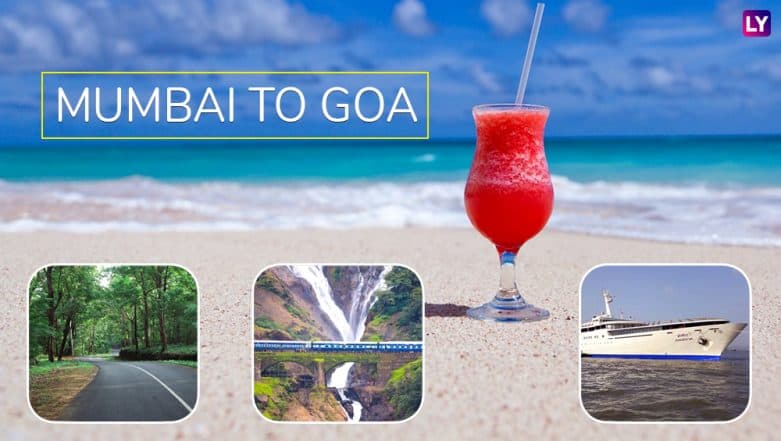 Goa may be a small state but it has an abundance of beauty to offer for tourists. With vast expanses of beaches, alcohol at a cheaper cost and a forever party vibe to it, Goa is among the most popular tourist places in the country. It is brimming with tourists during the start and the end of the year. With the year-end coming around, several people must have already started planning their trips to the beach land. A Goa plan is always in the making, one that has been done over and over again but rarely executed. In fact, travelling to Goa with a group of friends remains to be a wish for many. If you too are considering a Goa plan, let us help you out with getting there. We tell you the best ways to reach Goa from Mumbai and the pros and cons of each of the modes.
If you are planning to stick to a budget on your Goa trip, be ready to keep it flexible. Because more often than not, you will end up spending more than you decided to. With the newly started Angriya cruise, the travel options only widen. The first step to sort is the travel. How will you reach Goa from Mumbai? Angriya Cruise, Set to Sail From Mumbai to Goa, Inaugurated by Nitin Gadkari, Devendra Fadnavis: View Pictures! 
Modes of Transport to Reach Goa From Mumbai
By road: If you are planning for a road trip, there are two routes to reach Goa from Mumbai.
Mumbai Goa NH4 Highway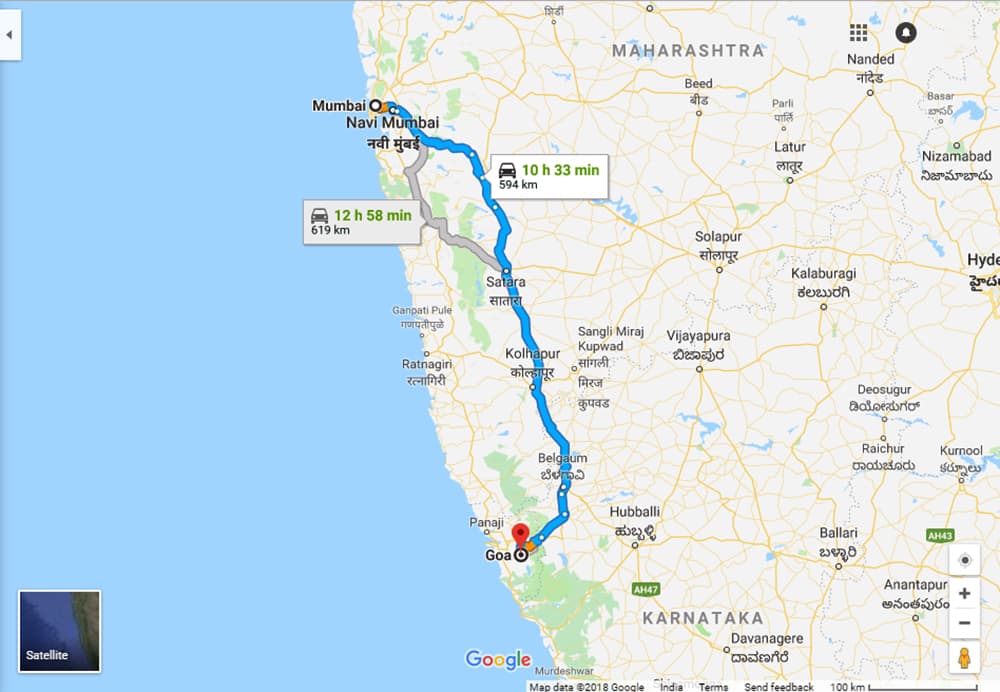 The route goes from Mumbai via Pune, Satara, Kolhapur, Belgaum then heads to Goa. It will take close to 11 hours and it is a smooth, straight, four-lane road.
Pros: If you want a good road trip and want to enjoy a good drive, then you can opt for this route. You can also visit some spots near Satara and Kolhapur too if you want to. You could also halt at Belgaum and explore the place for a day.
Cons: There are a lot of toll booths on the way, so other than your petrol/diesel cost, you will have to shell out money for the tolls.
Mumbai Bombay Old Goa Highway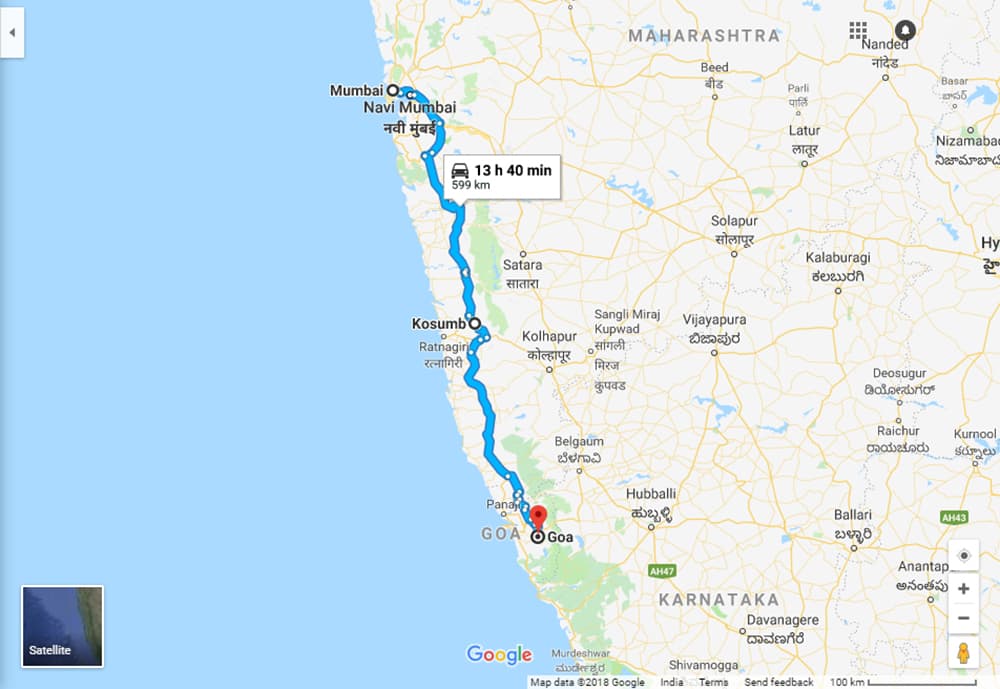 This route is basically the old highway from Mumbai to Goa. It goes from Panvel, Kolad, Chiplun, Kosumb, Sawantwadi and heads to Panjim.
Pros: It is a beautiful scenic road, passing through paddy fields on the side. You will get to see the beauty of the beautiful Western Ghats.
Cons: You will have to leave very early in the morning if you are opting for this route, as the roads are winding and you cannot really speed over them. The condition of roads is not exactly the best, so make sure you have an experienced driver along. The roads are winding, so if someone as motion sickness, the best way is to avoid it.
By Air: There are plenty of flight options to reach Goa from Mumbai. The journey is quick and you will reach the destination in just about an hour.
Pros: The biggest pro of travelling by air is time-saving. A journey that takes more than 10 hours by road, will be covered in just an hour, so you will get more time to spend at the place.
Cons: The beauty of a road trip is unparalleled to air travel. While the time may be saved, you will miss out on a lot of beautiful views along the route. Also, the Dabolim airport is a little far from the popular tourist spots so you will have to figure out that travel as well. The ticket rates can get expensive at the end of the year because of the peak season. Two Samosa Costs Rs. 212 at Goa Airport! Shocked Traveller Shares the Expensive Bill. 
By cruise: The recently started Angriya cruise, welcomes luxurious travel in India. The Mumbai-Goa cruise gives an extended experience of the beach life.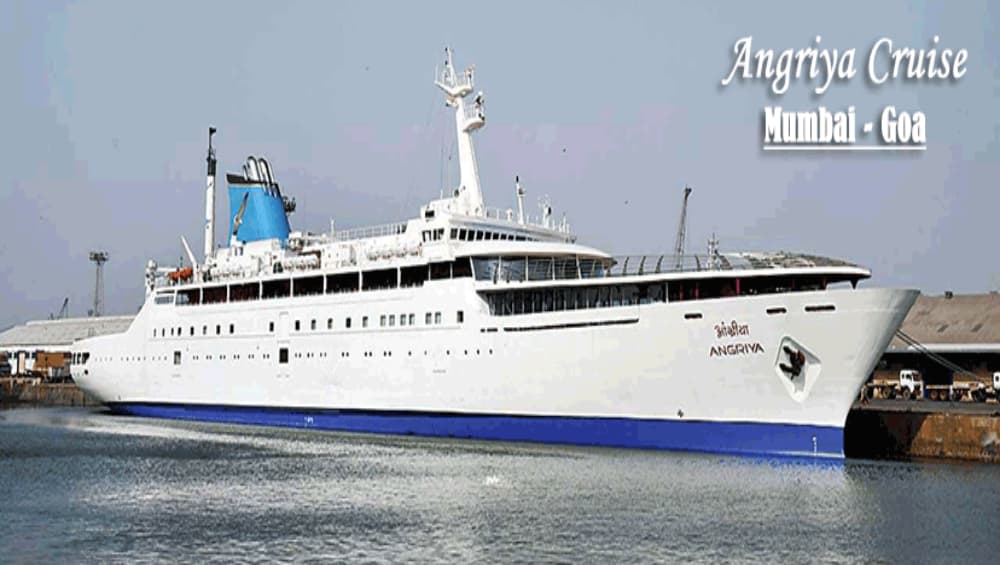 Pros: If you love luxury and always wanted to take a cruise trip, then the cruise is your answer. You can enjoy not only the beaches of Goa, but also sail by the beautiful seascapes of Maharashtra enroute. Your trip to Goa begins even before you reach Goa.
Cons: No luxury comes cheap, so your budget really goes out the window if you choose the cruise way. The rates start from Rs 7,000 for just the dorm rooms. There's a chance, you might get too bored of the sea in this approximately 17-hour journey. Know Time, Bookings and Ticket Rates of the Luxurious Service Angriya.
By Train: Going by train to Goa, is one good option, as it is convenient and also inexpensive, compared to the other routes. The journey will take about 12 hours. You also have several train options to choose from.
Pros: Train travel is affordable and if you are a lover of train journeys than the Mumbai to Goa route won't disappoint. The train fares are close to what an air ticket will cost. It is also a safer option if you are in a group.
Cons: One thing about long-distance train travel is you cannot get the desired privacy at all times. There will always be someone barging in to share your seats. Another con with train travel is ticket availability. The tickets for trains get sold out really quickly and you will have to plan well in advance.
These are all the possible ways of reaching Mumbai to Goa. So depending upon your itinerary and budget choose a viable option. If you are planning for a New Year's Eve at one of the happening party spots in the country, you might want to start with the bookings right away. We have given you all the possible options with the pros and cons, choose what suits you best.