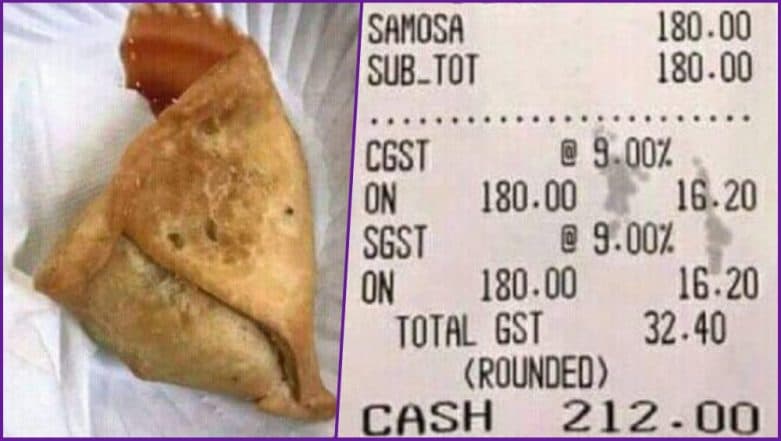 Travel itself is expensive as you try to get the best prices for flights, hotels, food and the list goes on. Then you get to the airport and surrounded by abnormal prices that you cannot even bargain with. Even something as basic as a bottle of water gets costly, and you cannot get your own through security. And for food? Our wallets regret it! As a traveller, we can only believe that the inflated prices are created just because we are at the airport. In a similar shocking experience, a Reddit user shared a photo of a plate of samosas which cost Rs. 212 at Goa Airport. Are Samosas Indian? Know The Origin and Journey of Popularly Thought Indian Snack. 
Yes, the bill is right attached with the plate of samosa for you to believe. Where Mumbaikars enjoy Rs. 10 or Rs. 12 (maximum) for one spicy round on the streets, it's all-time favourite destination, Goa Airport costs an unbelievable price for the customers. The post naturally triggered a string of arguments on Reddit. Half of the users went on naming it 'one ugly samosa'; while others endorsed to believe that we are out of choice when we are hungry at the airport. Well, let us stick to that!
Airport food technically bores a hole in our pockets, and experts suggest that it will remain the same in the future too. They are high-security zones, and the demands for food and beverages are high. A flight getting delay or a halt in between, can never be understood by our appetite. Since no one is allowed to take food nor can go outside once checked in, there is no way out but to eat at the airport eateries!