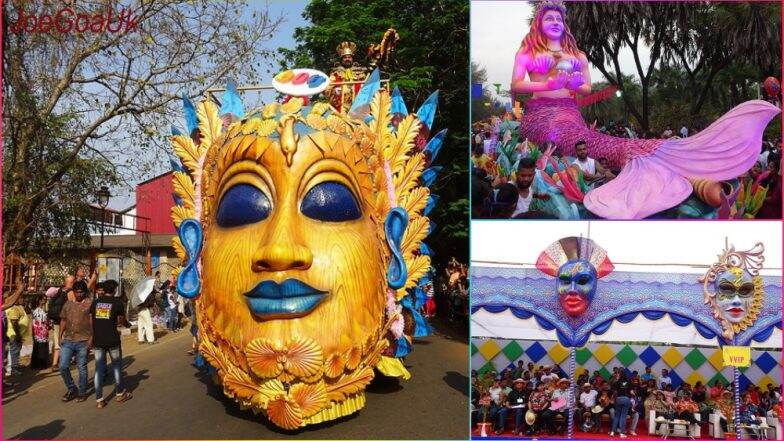 Panaji, March 2: The carnival festivities kicked off in Goa with a colourfully-decorated float parade passing through the state capital on Saturday evening. Speaking to reporters after flagging off the parade, Tourism Minister Manohar Ajgaonkar gave the celebrations a dash of patriotic flavour: "Viva Carnival! King Momo has given message -- eat, drink, be merry. Today, the country is also moving ahead. Our Bravehearts have returned after demolishing Pakistan," he said. Drink Cashew Feni, Don't Indulge in Drugs: Goa Minister to Tourists.
The Congress had criticised the Bharatiya Janata Party (BJP)-led coalition government's decision to host carnival festivities amid the death of 40 Central Reserve Police Force troopers in February 14 terror strike in Pulwama, Jammu and Kashmir, and the subsequent tension along the India-Pakistan border. Free Beer in Goa? Exchange Cigarette Butts, Bottle Caps, Straws to Get Free Alcohol at This Waste Bar Initiative.
Carnival processions, symbolic of Goa's colonial Portuguese legacy, are held every year before the holy season of Lent, which begins on March 6 this year. The festival, which involves public celebration in form of long parades of colourful floats, with masqueraded dancers, is led by King Momo, the king of carnival.
King Momo is usually a locally-chosen dignitary who is given a symbolic key to the city and formally announces the festivities open. Similar carnival float parades will be organised in other towns in the state in the coming days.