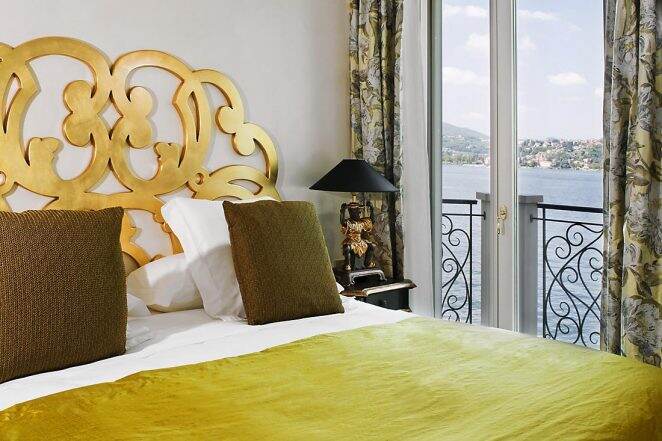 Gandhinagar, December 5: Online Travel Aggregators (OTA) MakeMyTrip (MMT) and Goibibo are facing ire of hoteliers in Ahmedabad who have cancelled all bookings made through these two platforms in the city. Similarly, several associations of hotel owners across the country have threatened action against OYO Rooms for hurting the business of budget and mid-market hotels.
Hotel owners in Ahmedabad refused to take bookings made through MMT and Goibibo, alleging indiscriminate discounting and high commission by the platforms. The decision to ban MMT and Goibibo was taken at a meeting of Hotels and Restaurant Association (HRA) - Gujarat in Ahmedabad where members of hotel owners' associations from Bengaluru and Chandigarh were also present. OYO Appoints Former IndiGo President Aditya Ghosh as CEO India & South Asia.
Speaking to a news portal, Narendra Somani, president of HRA-Gujarat, said the online travel platform such as MMT and Goibibo charge commission upto 35 per cent from hoteliers which significantly hampers their revenue. Somani said to prevent inconvenience Ahmedabad-based hoteliers will offer rooms at the same price if the customer cancels the booking made through these two platforms. However, the Goibibo said all bookings were honoured by hoteliers.
India's internet businesses being put on notice more frequently now by the traditional outfits. After Uber and Ola, MakeMyTrip-Ibibo gets similar complaints(read threats) by hotel associations. Oyo got it as well. E-commerce players were the first to see this 2-3 years back. pic.twitter.com/aTTVBkq6uU

— digbijay mishra (@digbijaymishra1) December 5, 2018
Meanwhile, hotel owners' associations have threatened to take similar action against OYO Rooms. The Budget Hotel Association of Mumbai, a grouping of 250 properties, has received support from outfits in Delhi, Mysore, Bengaluru, Kolkata and Hyderabad and planning to form a nationwide lobby against OYO.
"OYO has disrupted the entire market drastically. Rooms that we used to sell for Rs 2,000-2,500 are now being sold for Rs 800-900. Because of funding they are able to sell rooms at much lower rates. The minimum guarantee fee is also not coming, so we are not left with a choice," Budget Hotel Association of Mumbai president Ashraf Ali was quoted as saying.