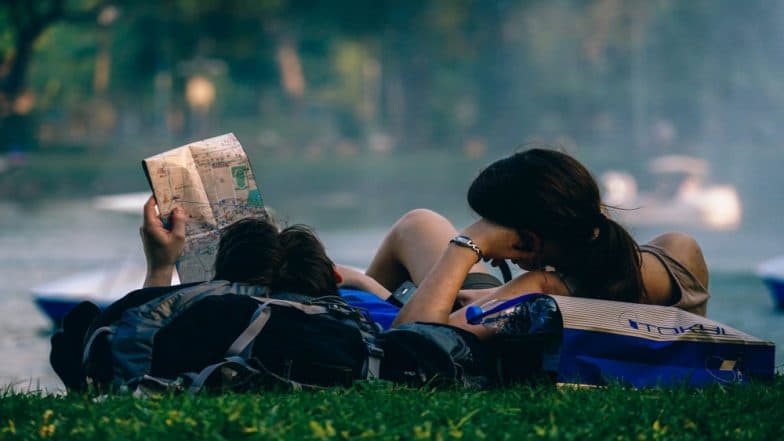 February is the time for love as the big celebration of Valentine's Day is just around the corner. Couples go all out and about to make it a special day for their partners. There are several ways you can spend your Valentine's Day and going for a romantic getaway is one of the many popular options. Valentine's Day 2019 could just be a pretext of planning a good couple vacation. Some time away from the regular hullabaloo to spend a good time in each other's company can work wonders for a relationship. But there are certain things that you must keep in mind while you are travelling with your significant other. Travelling with your boyfriend/ girlfriend can get you all excited, but an overexcitement of emotions can also work negatively. So if you want a hassle-free romantic getaway on this Valentine's Day, we give you a list of do's and don'ts to always keep in mind while travelling as a couple. Most Romantic Destinations for Valentine's Day in India: List of Best Five Hotels for Couples.
Do's of Couple Travel
Discuss your itinerary well in advance. Even though it may be a surprise trip that you have planned, keep in mind the likes and experiences your partner would enjoy. Plan a Stress-free Vacation by Keeping These Basic Things in Mind.

You may have planned your vacation to go a certain way in your head, but be ready to compromise. You may not reach your destination at a specified time and your schedule can go haywire due to some reasons, don't let it affect your mood.

Plan your trip well financially. Ideally, plan a vacation where you both split the costs so that it does not burden one person. Keep the budget of both of you in mind. Even if you are okay with bearing all the costs, make it a judicious travel plan. Learn Some Tips to Travel on a Shoestring Budget in India.

Keep space for adjustment. Although you may know your partner for a long time and would have travelled even before, be ready for some adjustments. Instead of taunting or getting distressed over every habit that you don't find right, make room for understanding. Make light fun of each other's annoying habits instead.

Have those special date moments. It is the essence of making your travel with your partner memorable. Do those small bits which you know they love and make them feel special. Remember, you do not get this kind of a privacy everyday, so make the most of it.
Don'ts of Couple Travel
Do not pack in one suitcase. It may seem convenient at one go, but make sure you carry separate luggage for both of you. It is ideal to know where you have kept your stuff, rather than digging out the entire bag every time.

Don't let the travel fatigue become a mood spoiler. If you are going to spend hours travelling, make sure you don't let that become a reason to just rest later. 5 Offbeat Romantic Getaways Near Mumbai you Could Go To With Your Partner.

Don't go overboard with photos. Photos are good proof to create memories but don't go about clicking at every spot you visit. Keep the phone aside and enjoy each other's company rather than posting it all on social media.

Don't force conversations. By that we mean, there could some issues that need talking out but remember you are out for a romantic getaway. Don't bring up old fights or something that will definitely put them off. Go with the flow and have more meaningful conversations.

Don't over plan and overthink. Couples often plan too much to do in a little time and end up disappointed by not fulfilling all of it. Stay relaxed, spend quality time together, be back with good memories and zero regrets.
These are some of the basic things that every couple who is travelling together should keep in mind. Keep aside your fatigue, mood swings, past issues and fall in love once again with each other's company. We hope you have a wonderful romantic weekend on this Valentine's Day. Wish you all lovebirds a very Happy Valentine's Day!