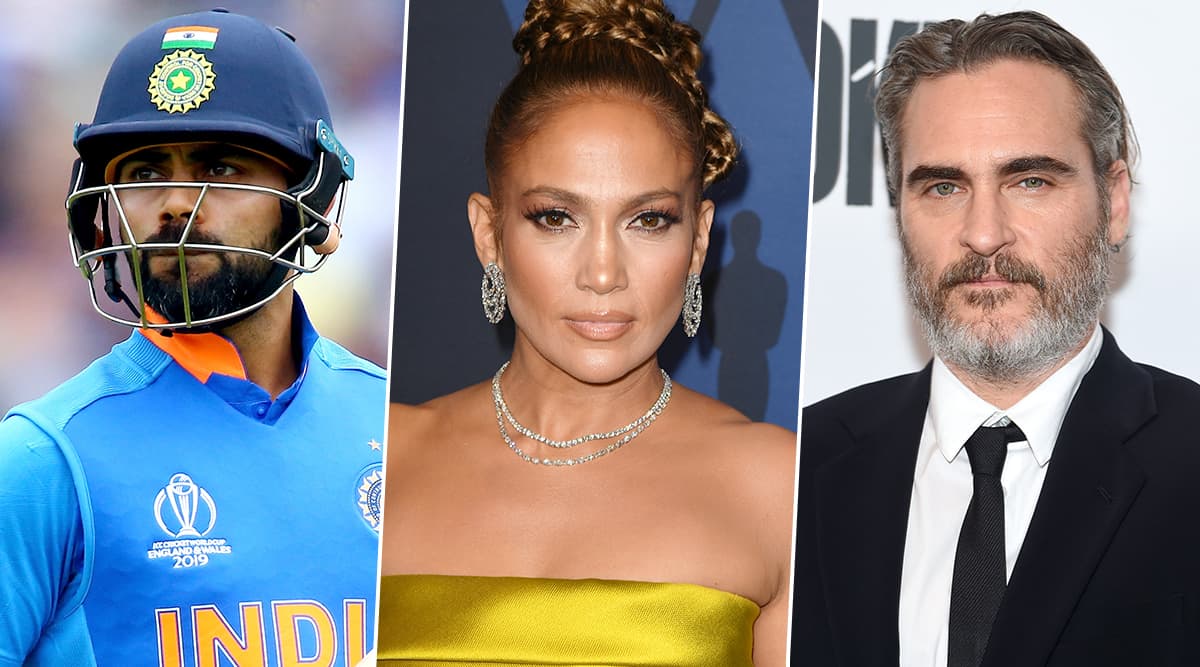 World Vegan Day is an annual event observed on November 1 every year. The day promotes the benefits of veganism for humans and is celebrated by observing various environment-friendly activities. The day advocates and inspires people to adopt veganism and be friendly to animals and other creatures. While veganism is not a new concept, it became popular in the recent times after scores of celebrities began adopting the lifestyle. A number of celebrities have shunned animal products and have adopted alternate ways to stay healthy. From Bollywood to Hollywood, many popular faces have proudly adopted veganism. Their decision to go meat and dairy-free has inspired many of their fans and followers too. From Pamela Anderson, Paul McCartney, Miley Cyrus, Liam Hemsworth to  Ariana Grande, a number of celebrities have taken the pledge to stay vegan. As World Vegan Day 2019 approaches, we have compiled a list of celebrities who adopted veganism. World Vegan Day 2019 Date: History, Significance and Celebrations of The Day Raising Awareness About Veganism.
While veganism is not a new concept, it has become popular after scores of celebrities began adopting the lifestyle. Many of them also champion for animal rights and are associated with animal welfare organisations like People for the Ethical Treatment of Animals (PETA). Is Going for Vegan Diet Healthy? Pros and Cons of Veganism.
1. Joaquin Phoenix
View this post on Instagram
Joaquin Phoenix became vegan at the age of four. His family adopted the lifestyle and he grew up without consuming animal or any meat-related products. Joaquin Phoenix has been a vegan activist and Mercy For Animals supporter since long.
2. Sia
View this post on Instagram
Sia turned vegan in 2014 and has been following the lifestyle since then. She has also worked on a PETA campaign to help end animal homelessness. Sia has also been a part of animal welfare documentary 'Dominion'.
3. Kangana Ranaut
View this post on Instagram
Bollywood actress Kangana Ranaut turned vegan in 2013, prior to which she was a non-vegetarian. Today, she is quite vocal about her take on veganism. Aamir Khan, Sonam Kapoor, Esha Gupta – 6 of the HOTTEST Vegans in Bollywood.
4. Jennifer Lopez 
View this post on Instagram
Jennifer Lopez says that going vegan has given her a lot of energy. Talking about her new lifestyle, she said, "It's basically no dairy, no meat, everything is just plant-based and just from the ground. I love that I'm eating more greens. It makes you feel so much better."
5. Virat Kohli
Indian cricketer Virat Kohli adopted veganism in October 2018. He underwent a major fitness transformation after deciding to stay away from the animal-based product. Virat Kohli Vegan Diet: Everything You Need to Know about the Indian Skipper's New Plant-Based Lifestyle.
6. Benedict Cumberbatch
View this post on Instagram
Benedict Cumberbatch was named PETA's most beautiful vegan in 2018. He follows a strictly plant-based diet and announced the lifestyle-changing during the promotion for Avengers. He was then asked to eat anything "gross" to get get in shape for the movie, but he stuck to plant-based diet only.
7. Serena Williams
View this post on Instagram
Tennis queen Serena Williams has been on a strict diet after giving birth to her daughter, Alexis Olympia. Prior to which she opted a vegan lifestyle in 2014. The player wanted to lead a healthy lifestyle and believed that it is good for one's body system. Her sister, Venus Williams, is also vegan. Venus had to adopt a raw vegan diet after being diagnosed with Sjögren's syndrome.
The list of celebrities adopting veganism has been increasing. Some of the popular Bollywood celebrities to go vegan are Kiran Rao, Aamir Khan, Sonakshi Sinha, Jacqueline Fernandez, Neha Dhupia, Richa Chadha, Mallika Sherawat, Esha Gupta and Sonam Kapoor among others. While many have chosen veganism for a healthy lifestyle, others have adopted it due to the compassion and love for animals. Following a vegan diet is said to improve blood thickness and help more amount of oxygen reach the body. It is a great lifestyle for sportspeople to adopt a particular body type.