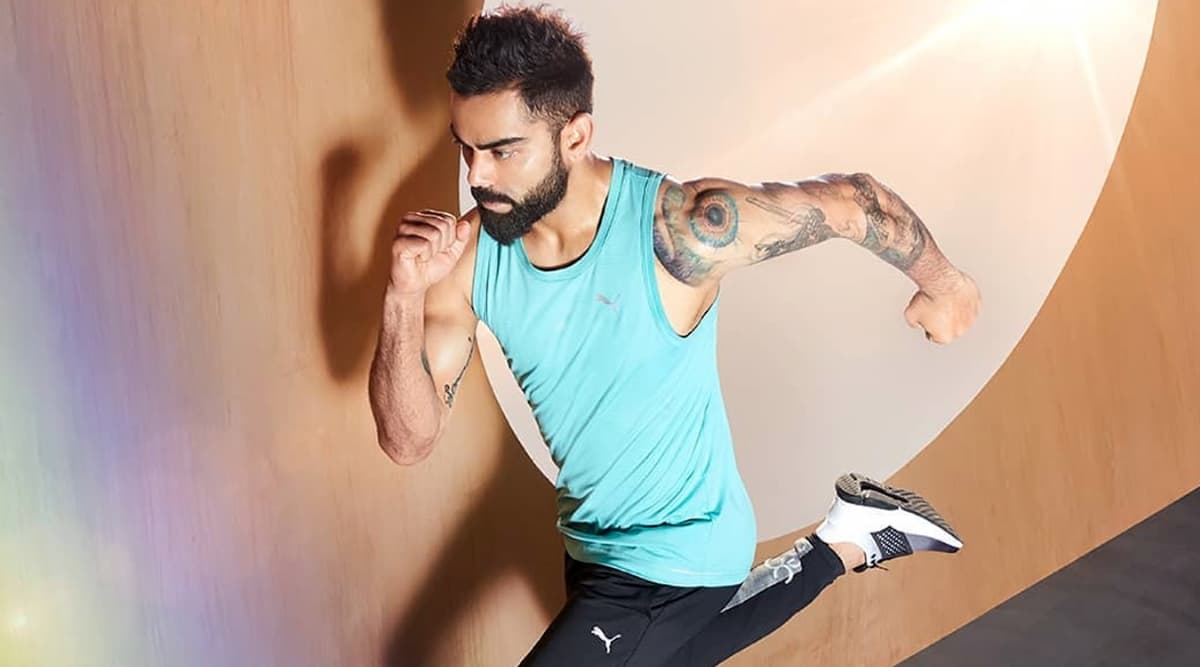 Indian Cricket Team captain Virat Kohli is indeed one of the biggest fitness icons for many people not only in India but also around the world. Virat Kohli even tweeted on Oct 22, 2019, that after becoming vegan, he feels a lot better. We constantly come across Virat Kohli's workout posts on Instagram, which motivates many of us to make fitness an important aspect of our life. By going vegan, the Indian captain has started a new chapter of fitness. Let us explore the difference between vegan and vegetarian diet. Is Going for Vegan Diet Healthy? Pros and Cons of Veganism.
Virat Kohli while tweeting about his food habits also mentioned that he saw Game Changers on Netflix, which inspired him to give up meat. Game Changers is a documentary where retired English professional Mixed Martial Artist John Wilks travels the world to unearth the truth about meat, protein, and strength. Virat Kohli's name is amongst athletes like Serena Williams, Venus Williams, four-time Formula One champion Lewis Hamilton and legendary sprinter Carl Lewis who have given up on meat. Virat Kohli Does Power Clean Exercise Ahead of India vs Pakistan CWC 2019 Match (Watch Workout Video)
Virat Kohli's Tweet That He Feels Better Being a Vegan 
Saw game changers on Netflix. Being a vegetarian athlete has made me realise what I have believed all these years regarding diet was a myth. What an amazing documentary and yes I've never felt better in my life after I turned vegetarian.

— Virat Kohli (@imVkohli) October 23, 2019
The Indian captain has done his share of research before he took up the decision to become vegan, as good amount of trial and error is involved in it. He has even swapped away protein shakes which contain whey, a form of a dairy product. Before turning vegan, you would have to study your body type and also pick a diet that fulfils all your macro-nutrient and micro-nutrients requirements, especially if you are an athlete.
What is the Difference Between Veganism and Vegetarianism?
Vegetarians can eat dairy products and don't usually face calcium and iron deficiency. Some eat eggs and they are known as Ovo vegetarians. The ones who do not eat egg but has dairy products are known as Lacto vegetarians. While vegetarians who avoid animal products but eats eggs and dairy products are known as Lacto-Ovo Vegetarians. Virat Kohli Shares a Video of Him Doing Powerlifting Exercises With the Caption 'Hard Work Has No Substitute' (Watch Video)
Vegans avoid milk products as well as eggs and do not eat any animal-derived products. They only stick to plant-based food. Eat a good amount of green vegetables like spinach, which is rich in iron and other vitamins, plugs the requirement of iron.  Eating foods like lentils and soybean can take care of proteins. For calcium, vegan options include tofu, broccoli, cabbage and okra.
Virat Kohli is doing very well in his career, under his captaincy India has won back to back two Test Series against West Indies and South Africa respectively. India recently defeated Proteas by 3-0 which makes them sit on top of the ICC World Test Championship 2019-21 points table with 240 points.  As of now, his followers can take inspiration from him to follow a healthy diet or even turn vegan.