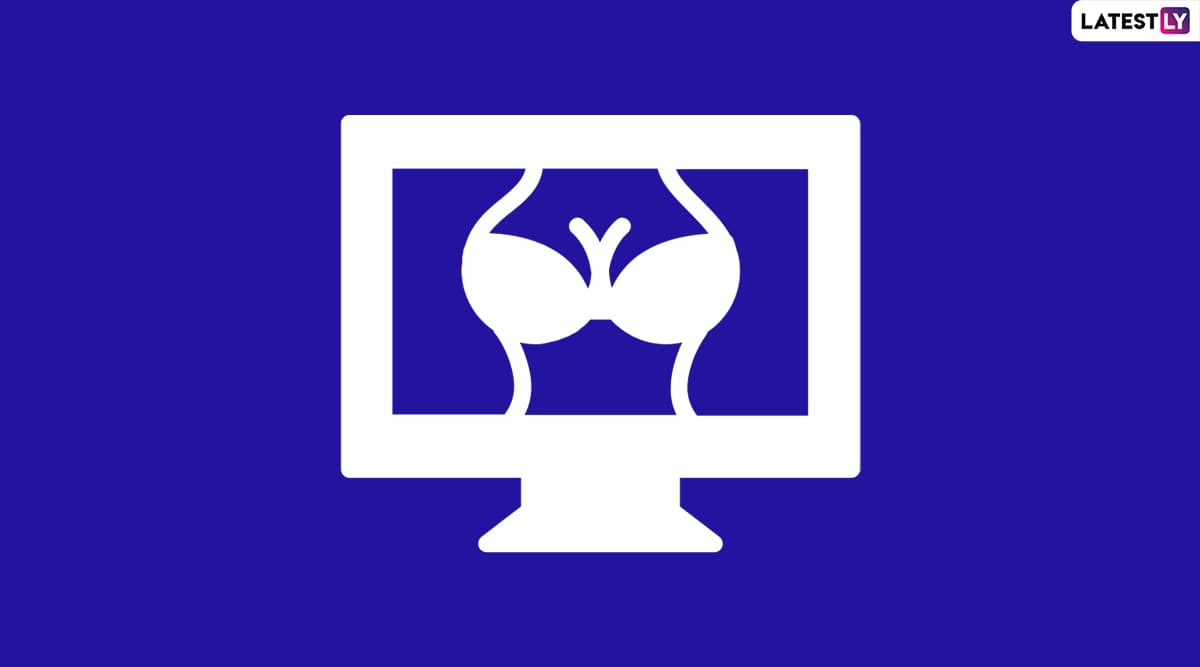 Pornhub's year in review has been rolled out and you know exactly the kind of brain orgasm statistic-lovers get by checking out the detailed analysis of who watched what kind of XXX porn videos at what time and on what kind of device. Turns out, 2019 was defined with XXX searches that ranged from Amateur, Alien and POV to Apex Legends, ASMR and Femdom. That is not it, India's Pornhub statistics changed quite a lot as well. Reports suggest that 'Indian College Girls' XXX Videos were searched the most in India, while Sunny Leone, Mia Khalifa and Dani Daniels were the Most Loved Pornstars on Pornhub in 2019. However, Pornhub users lust sees no bounds. The most searched CELEBS on Pornhub will blow your mind!
2019 on Pornhub was practically owned by YouTuber Belle Delphine. It all happened after she told her followers that she would soon start releasing videos on her very own Pornhub channel. The videos had naughty titles like "Belle Delphine Gets a Huge Dripping Creampie". While fans thought they were up for some really hot XXX clips but instead watched Belle consume an actual cream pie. Second place was held by Kim Kardashian, who despite having an 18.8 million drop from 26.3 million in 2018, held the place following Belle Delphine. Cardi B held third place with 11.8 million searches. PornHub Year in Search 2019: Apple iOS Users Outperform Android With 52 Percent Mobile Traffic On XXX Adult Site This Year. 
Leaving her rival Nicki Minaj way behind who garnered 8.4 million after Ariana Grande who was at 9 million. It is said that the searches grew after her split with Liam Hemsworth. Nicki Minaj was followed by former 'Boy Meets World' star, Maitland Ward. Kylie raked almost 6 million searches, whereas Kendall 1.6 million searches. Here's a list of the most searched celebs on Pornhub in 2019:
Belle Delphine (30,910,569 searches)

Kim Kardashian remains at #2 (18,817,924 searches)

Cardi B (11,823,278 searches)

Lena the Plug (10,924,824 searches)

Ariana Grande (took over Nicki Minaj with 9,009,394 searches)

Kylie Jenner

Kendall Jenner
Closer to home, if you missed out on the statistic of what Indians searched on pornhub the most, reports say that when compared to the rest of the world, visitors are 723% more likely to view videos in the "Indian" category. Indians were 281% more into "Romantic" videos. GirlsDoPorn.com Row: Pornhub Removes Videos of the amateur XXX Website from Their Portal. 
Unlike last year, India's love for Bhojpuri XXX that even beat Telugu blue film and desi Gujarati sex videos to become the most searched porn word on Pornhub.com, it was all about "Indian college Girls".