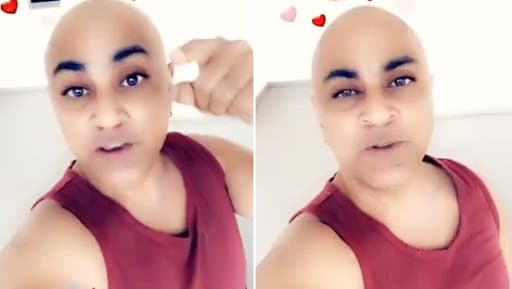 On Valentine's Day 2019, a lot of couples posted beautiful, romantic messages for their significant others wishing them a Happy Valentine's Day! So social media feeds were full of all the love that was being showered by couples. Celebrities too shared some lovely Valentine Day wishes. Baba Sehgal was among the ones who gave a wish to everyone in his signature style of unconventional song lyrics. While those in relationships shared love posts, singles shared memes and jokes about Valentine's Day. But Baba Sehgal's wish for Valentine's Day was applicable to singles as well as those in a relationship. Baba Sehgal Shares Some Love Gyaan This Valentine's Day!
Baba Sehgal posted a short video of himself crooning a song which goes, "Baby meri tu girlfriend banja, gal meri tu manja manja. Ek wari menu kehde honey, then we will get married in Germany." Looks like the singer created it just for Valentine's Day. It is a 27-second video in which he rhymes compliments to also make it a proposal. He ends it with, "You are my poetry and my prose." 'KiKi Do You Love Me' Gets a Baba Sehgal Twist! Watch The Desi Version Video.
Check Baba Sehgal's Song Composition for Valentine's Day 2019
Happy #Valentines day🌷❤️ pic.twitter.com/W4UacZYiq2

— Baba Sehgal (@OnlyBabaSehgal) February 14, 2019
Although the lyrics are funny, that's typical Baba Sehgal kind proposal. His way of compositions will at least make you smile if you are having a dull day. With hearts over his head and a Happy Valentine's Day greeting, the video is perfect cheer up. Not sure, if this will make up for the best proposal song, but if unconventional and funny lyrics are your jam, then why not! Although we can not assure how your crush/partner would react to it.