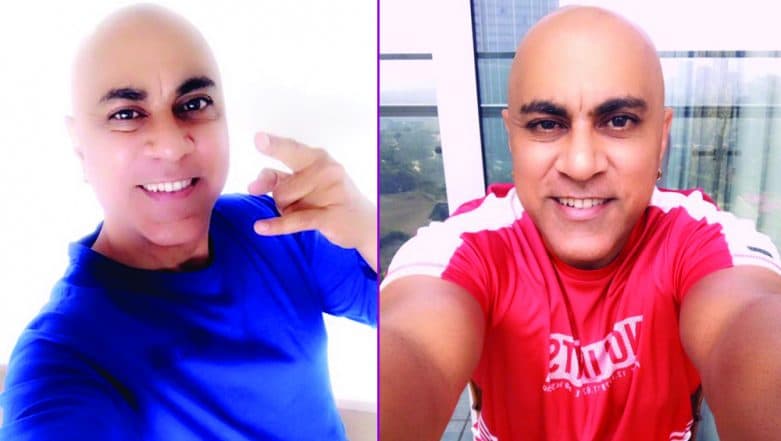 Mumbai, February 8: Baba Sehgal, known by many as the Godfather of Indian Rap music for his eccentric yet colourful lyrics and videos, has turned life guru before Valentine's Day 2019. The rapper, in his own style advised the youngsters to focus on their studies before "falling in love." 'KiKi Do You Love Me' Gets a Baba Sehgal Twist! Watch The Desi Version Video.
This is not the first time that Baba Sehgal has turned as advice guru for youngsters. He recently wrote on his Twitter page advising youngsters against drinking and wrote, "Joh whisky pee kar tight hoga, Kabhi left toh kabhi right hoga,Kya uska future bright hoga ??" Mika Singh & Baba Sehgal Continue to Give Rap Touch in Brand's Marketing Campaigns: Will Bisleri Fonzo & Reliance Fresh Get Mileage?
Baba Sehgal, on his Facebook page, wrote in his inimitable style how youngsters should first complete their education. "India is a nation, Dadar is a station, Don't fall in love, first complete your education."  He also shared a picture with the rhyming lines.
See the picture and read the rhyme in the tweet below: 
Just like Baba Sehgal, his Facebook page is also entertaining to say the least. Baba Sehgal recently released his latest rap song titled "Tully Boy". Similarly, Baba Sehgal's Twitter account is also hilarious. The rapper recently tweeted on the increasingly growing Delhi's cold weather. The rapper wrote, "Dilli mein badey badey barf ke Golay dekh kar bola Gabbar Singh in Sholay—Olay Olay Olay, Olay Olay Olay 😜." Only Baba Sehgal could have ignited the fire through his words in cold Delhi weather, couldn't he?