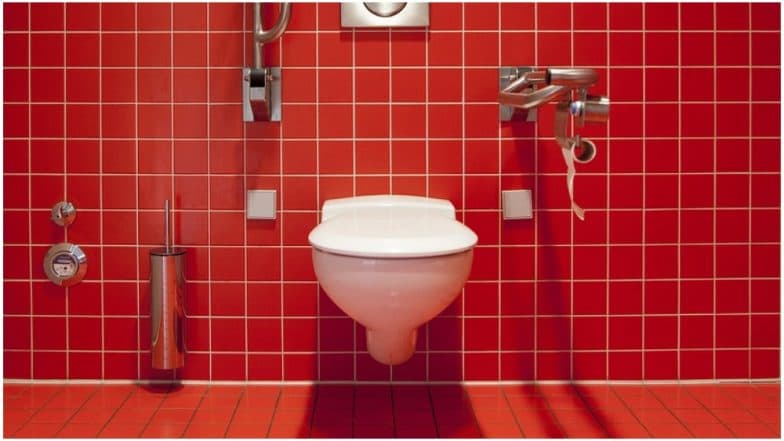 Chennai, January 30: In a strange incident, a woman from Andhra Pradesh was involved in an accident that not only left her in pain but also delayed the departure of the train by 35 minutes. Kumbh Mela 2019: 1.22 Lakh Toilets, 50 RO Water ATMs Set Up as Part of 'Swachh Kumbh Surakshit Kumbh' Theme.
A woman passenger, not well-versed with using English toilets, got her one leg stuck in the sink of the toilet. After a one-and-a-half hour of struggle, the railway workers managed to free her leg.
The incident took place on Wednesday at Chennai central. The Charminar Express was ready to begin its journey but just as the train was about to leave the platform, passengers attention was turned to a woman screaming from the toilet.
When the passengers reached the toilet, they saw the 40-year-old Bharathamma from Andhra Pradesh screaming in pain as her right leg was stuck in the toilet hole.
It was only after the railway workers were brought for help, that the process for rescuing the distressed woman began. However, it was not so easy to rescue the woman as her leg was so badly stuck in the commode. The railway workers had to completely remove the iron structure to rescue the woman and she had to be taken to the nearby hospital where her leg was set free after some struggle.