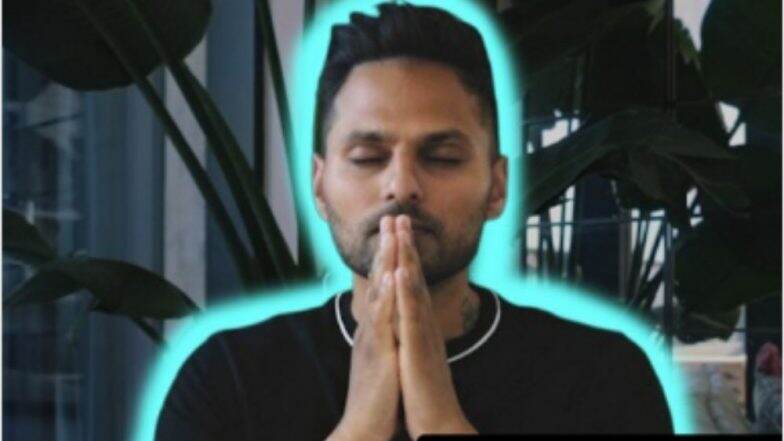 Jay Shetty, the celebrated motivational speaker who has millions of followers on the internet, is in the midst of a plagiarism row. Comedienne Nicole Arbour, also an internet personality, recently exposed the self-confessed monk in a viral video titled: "Jay Shetty is Full of Shit." In a well-documented video, Nicole Arbour showed how Jay Shetty has been "stealing" quotes from famous personalities and passing them off as his own. Millions of his faithful followers have been left in shock after the video surfaced. Although Jay Shetty hasn't formally responded to Nicole Arbour's allegations, his Twitter account seems to suggest that he has acknowledged them. And even more surprisingly, he's been attributing the quotes to their actual authors this time. One by Epictetus looks particularly telling: "If you can laugh at yourself, you will never run out of things to laugh about."
There's no way to tell, but it so seems that Jay Shetty has subtly acknowledged the accusation. Ever since that, he's been on a quote-tweeting spree. Except, this time he's been giving credits to the original authors. A Nicole Arbour effect? Who knows? Here are some of his tweets. 'Jay Shetty Is Full of Shi*t', Says Nicole Arbour Accusing the Internet Guru and Ex-Monk of Plagiarism! Diet Sabya Pools in Too (Watch Video).
Tweet #1:
If you can laugh at yourself you will never run out of things to laugh about. ~Epictetus

— Jay Shetty (@JayShettyIW) August 23, 2019
Tweet #2:
We are more often frightened than hurt; and we suffer more from imagination than from reality.

Seneca

— Jay Shetty (@JayShettyIW) August 24, 2019
Tweet #3:
In the middle of difficulty lies opportunity ~ Einstein

— Jay Shetty (@JayShettyIW) August 24, 2019
Tweet #4:
"The best and most beautiful things in the world cannot be seen or even touched - they must be felt with the heart." -Helen Keller

— Jay Shetty (@JayShettyIW) August 25, 2019
Tweet #5
No person has the right to rain on your dreams ~ Martin Luther King Jr.

— Jay Shetty (@JayShettyIW) August 25, 2019
The Jay Shetty controversy began after another internet personality Nicole Arbour made a well-documented video of his fraud a few days ago. Every quote he claimed was his belonged to other authors -- everyone from Mark Twain to random Pinterest quotes. To think that Jay Shetty made a career out of plagiarising other people's stories and quotes is shocking, to say the least. Especially since he allegedly made millions from plagiarised content. Various internet sources say that Jay Shetty's net worth is anywhere between $1 million and $2.5 million.
Watch Nicole Arbour's Instagram Video Exposing Jay Shetty:
View this post on Instagram
He was also featured in Forbes' prestigious 30 Under 30 list. The Indian-British influencer has also appeared on The Ellen DeGeneres Show and the Today Show. He's also been the recipient of many awards.
Soon after the plagiarism row, India influencer Diet Sabya shared a screenshot from Social Blade, a social media analytics tool, which showed that Jay Shetty deleted 113 posts on August 21 soon after Nicole's video came out.
Watch Video:
Coming to the comedienne, Nicole Arbour is not new to controversies herself. She faced a severe backlash from various internet personalities, including Liza Koshy, after she made a fat-shaming video titled: "Dear Fat People." She was also accused of domestic abuse allegations by her ex and YouTuber Matthew Santoro.