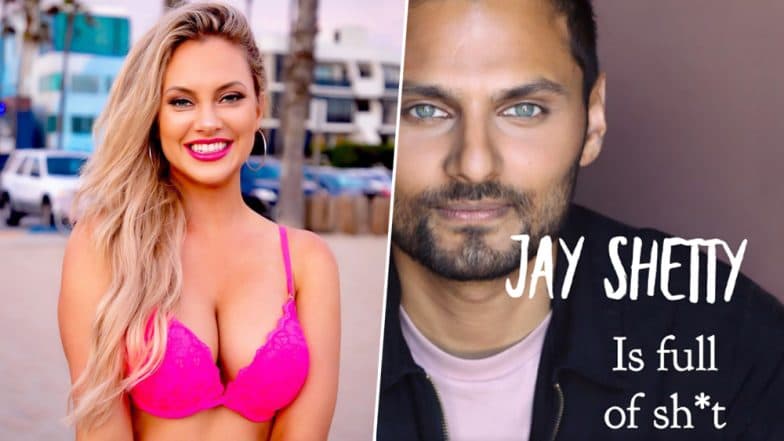 In the internet world, Jay Shetty is almost synonymous to wisdom, positivity, and happiness. However, recent revelations about Jay Shetty by "Comedian, Motivator, Entre-pretainer", Nicole Arbour has left the netizens wide-eyed. In a video, which has its cover image that reads: "Jay Shetty is full of sh*t" Nicole revealed how not all of Jay's content is original. Moreover, even Diet Sabya shared a screenshot from Social Blade (it tracks social media statistics and analytics) showing how Jay Shetty deleted 113 posts on August 21. It indicates that maybe Jay Shetty is genuinely guilty of plagiarising stuff and that's why he went ahead to delete his posts. Former YouTuber Austin Jones Who Demanded Sexually Explicit Videos From Minor Girls Sentenced to 10 Years in Prison for Child Pornography.
Jay Shetty's claims about his early life seem nothing less than an inspiration. He had earlier confessed that his interest in spirituality made him become a monk at the age of 22 after he experimented with drugs earlier. He also claimed that he lived his life as a monk in caves, meditating for about three years to acquire wisdom. However, the recent plagiarism allegations from Nicole Arbour has left netizens in shock, making them rethink everything.
Shetty, who is extremely popular on social media, has also been known to have been a part of the Forbes 30 Under 30 list. However, after Arbour's accusation of him stealing content from less famous writers and internet personalities, and passing it off as his own, social media is speechless. And Diet Sabya's screenshot is not helping Shetty in this case as well.
Check Out Nicole Arbour's Video Accusing Jay Shetty:
Nicole Arbour, also posted the video on Instagram with a caption that reads: "Expose of a professional meme reader who tricked the world."
Check Video:
View this post on Instagram
There has been no retaliation from Jay Shetty yet on this subject, but there is a lot of hubbub going around social media. Well, we cannot help but wait for some official comment from Jay Shetty on this subject. However, you must know that if these claims are proven to be accurate, his image would be hampered severely, disappointing tonnes of followers.