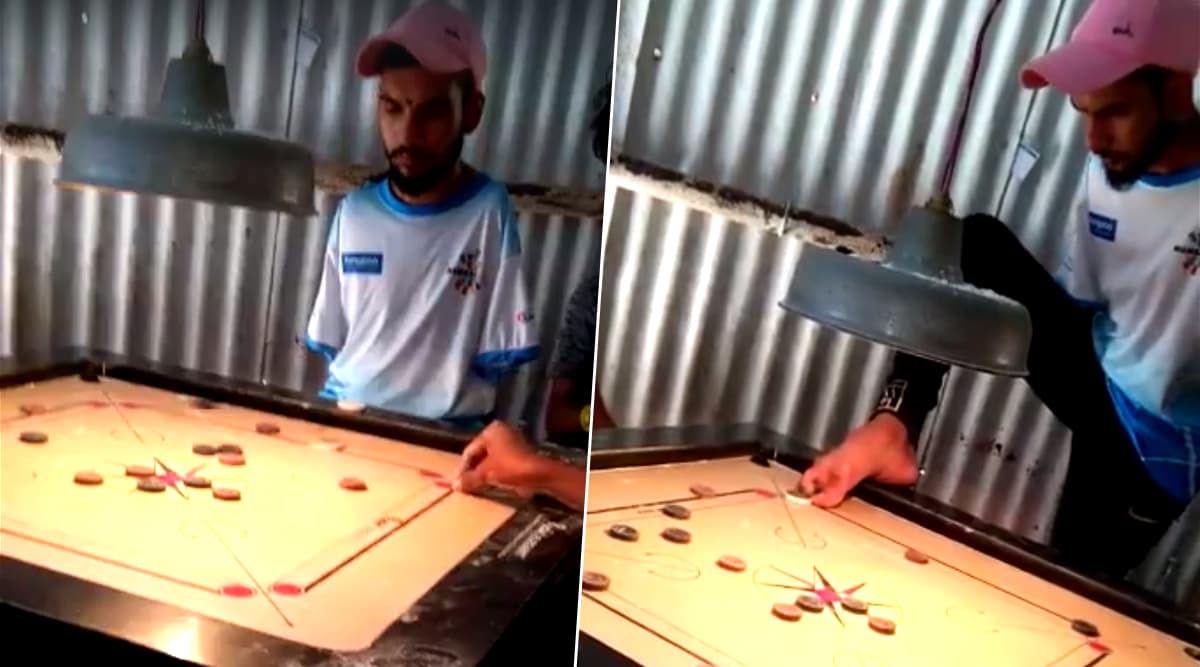 We all may thousands of reasons to not finish our work on time. We procrastinate and keep pushing it ahead despite having all the resources in hand. We let our lazy self take the better of us and take things for granted. But this video may change your perspective towards life. Video of a differently-abled man playing carrom with his feet has gone viral on social media platforms. He strikes a shot at the first shot itself! The clip shows the man waiting for his turn to strike and then stands up and get going surprising everyone. He even gets the shot right with the carrom pieces landing correctly in the holes. Video of Specially-Abled Boy Sprinting on Hands And Knees to Complete Run Wins Hearts, Twitterati Salute His Passion For Cricket.
The video was shared on Facebook with the caption, "What excuse do we have? #ImpossibleIsNothing." As the video went viral people appreciated him and his efforts. The comments section is filled with praises to the man. People said that we need to appreciate our abilities and things that are freely available to us.
Differently-Abled Man Uses Feet to Play Carrom:
It is inspiring to see people doing things despite their disabilities. Videos like these are an inspiration to those who have similar shortcomings as it motivates them to overcome them and follow their heart. One of the famous artistes, Helen Keller who was an American author, political activist, and lecturer was the first deaf-blind person to earn a Bachelor of Arts degree. There are many such inspirational personalities who have followed their dreams inspite of physical problems. We hope to see more such inspirational videos on social media platforms.