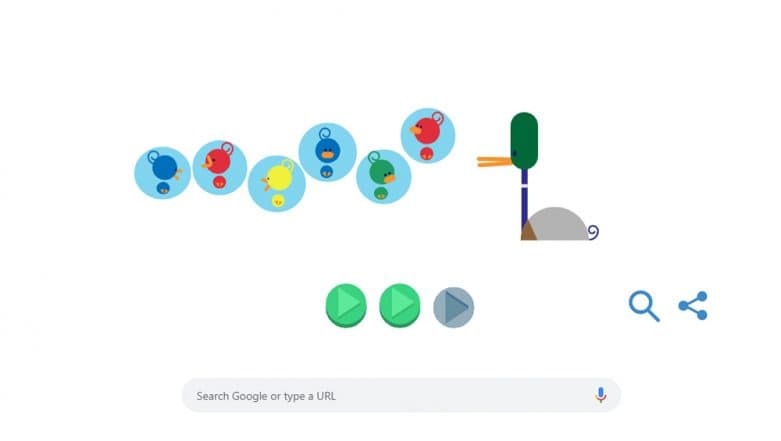 Father's Day 2019 is being celebrated on June 16 this year. A day which honours the bond of fatherhood is also being marked by Google with a special doodle. Search engine Google has made a lovely animated doodle which shows the lovely bond between a father and his kids. While a mother's bond with her children is always spoken about a father's role in a child's life is also very significant. When is Father's Day 2019? Know Date of Observing Fatherhood While Celebrating Mother's Day 2019. 
The animated doodle shows a father along with his kids. The kids climbing upon the father and enjoying along with. In the range of three animated scenes, the kids are playing along. And in the last scene, the Father shows his support to his kids, helping them to grow along. So in a small scene, it highlights the importance of a father's support for his kids.
Father's Day every year is marked every year on the third week of June. The celebration of Father's day started because of a woman named Grace Golden Clayton from Fairmount, West Virginia. She was an orphan who lobbied local Methodist ministers for a church service and asked to honour fathers in 1908. A mining disaster killed 362 local men had a massive impact on her and this inspired her to motivate people to celebrate father's day. Since she was herself an orphan when she saw that the deaths orphaned over 1,000 children, Grace wanted to pay tribute to the children's dead fathers and her own.
Father's Day is an opportunity for us to ensure that we express our gratitude. A father does everything possible to help his child or children live a happy and safe life. By making this day special for our father, we can hope to make them happy on a day dedicated to him.