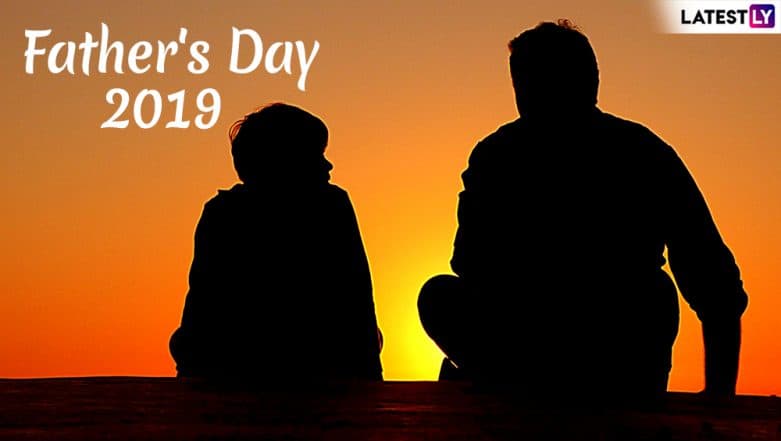 Each year, the second Sunday in the month of May marks the celebration of Mother's Day. International Mother's Day 2019 will be celebrated on May 12 this year. And we are sure some of you would be already planning on surprising your mother, buying her gifts or just taking her out for a dinner treat. Although one-day celebration will never be enough to express love and honour for the dearest mothers, it is a day that is marked with much enthusiasm everywhere. And when we talk of celebrating one gender role, it is no surprise that queries about the other come up. So just around the time of Mother's Day, a lot of curiosity is about the celebration of Father's Day. Well, let us tell you, Father's Day 2019 will be celebrated on June 16 this year. Mother's Day 2019 Date: Origin, History, Significance of the Day Celebrating Moms and Motherhood!
Just as Mother's Day honour motherhood and her contributions, Father's Day celebrates and respects the paternal bonds. However, the dates of celebration may also differ from country to country. But the most widely celebrated date is on the third Sunday of the month of June. This year it is on June 16, marking Father's Day 2019. Father's Day celebrations began to complement Mother's Day in the early 20th century. The first Father's Day observance was held on July 5, 1908, in Fairmont, West Virginia. Mother's Day observance also differs in the UK and US. Mother's Day in the UK is marked on the last Sunday of the month of March. Called as Mothering Sunday it is celebrated in some parts of Europe and the UK.
In Catholic Europe, Father's Day is marked on March 19 which is the Feast of St Joseph – the legal father of Jesus Christ. The day is still marked in countries such as Spain and Italy. Meanwhile, in Thailand Father's Day is celebrated on December 5, the birthday of the late King Bhumibol Adulyadej. He is considered the Father of the Nation. So although a vast area of the world ring in the celebrations in July, the dates of Father's Day observances vary around the world.