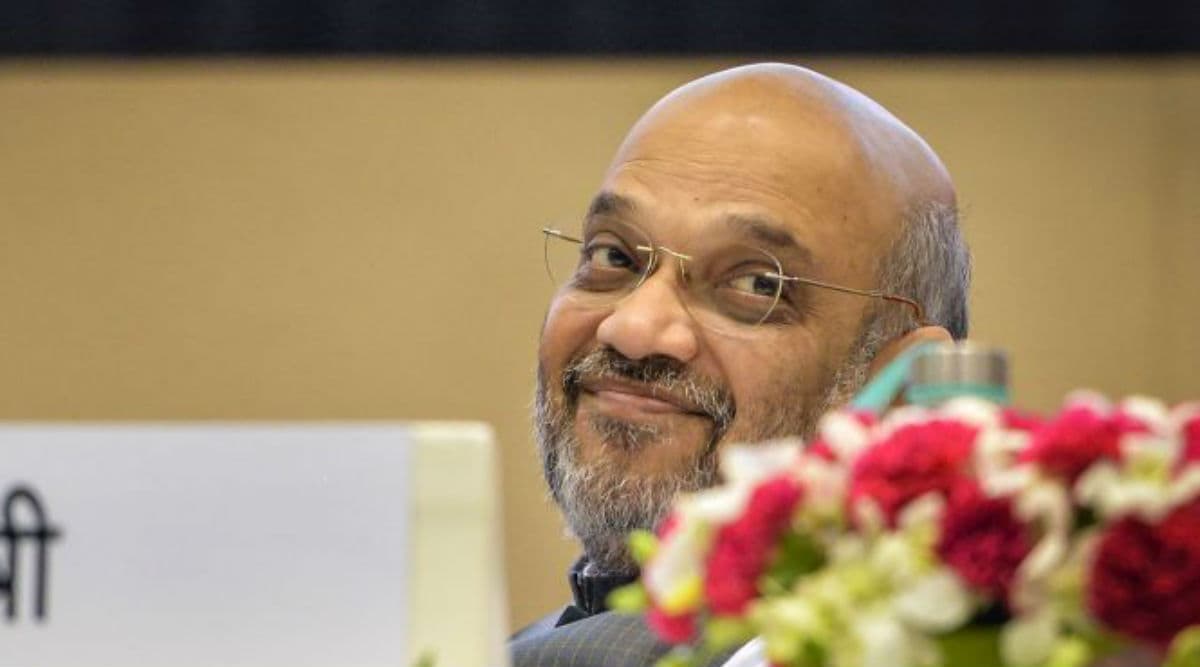 New Delhi, January 8: A letter by IIT-Delhi professional addressed to Home Minister Amit Shah demanded the formation of PRC in India in order to "ensure that our future generation are Polite and Responsible Citizens of India". The letter also goes on to claim that with the help of Artificial Intelligence (AI), the PRC can detect those with "criminal tendencies" in people and also identify "brilliant minds" which will then go on to contribute to India's growth and a better future. After the letter went viral, netizens criticised the IIT professional who identifies himself as Dr Rajesh Bhat in the letter and Internet Freedom Foundation said that they will challenge the Polite And Responsible Citizenry. Citizenship Act Protesters Can be 'Identified by Their Clothes', Says PM Narendra Modi Amid Unrest in Assam, West Bengal.
In the very first  paragraph, the letter mentions initiatives like "Make in India", "Startup India", "Digital India" and applauds India's Prime Minister Narendra Modi for it, addressing him as "our beloved Prime Minister". The letter also mentioned the word "Urban Naxal" and claimed that they were turning educated youth from urban universities into "hardened criminals in order to destabilise India". 'Delhi's Tukde-Tukde Gang Must be Taught a Lesson', Says Amit Shah Amid Row Over CAA.
Internet Freedom Foundation (IFF) Tweeted the Letter
Using artificial intelligence for making a, "polite and responsible citizenry" would be against natural rights guaranteed under the Constitution of India. To the Ld. Professor if this project is implemented we politely state — we will challenge it! https://t.co/AjPgbU4TuP

— Internet Freedom Foundation (IFF) (@internetfreedom) January 8, 2020
Users Retweeted the Letter
'Polite and Responsible Citizenry' https://t.co/MFQc71yOu6

— Paayas Pandit (@notpaayas) January 8, 2020
"Meanwhile..."
Meanwhile. pic.twitter.com/1iMf4XxtqR

— Smriti Kak (@smritikak) January 8, 2020
A Leaf From China's Book?
Polite and responsible citizenry eerily seems like China's Social credit System. Sanghis love China. After all they are Sanatana socialists and communists. https://t.co/fbGI5h0R6h

— ಅಮೋಘವರ್ಷ (@nripatunga) January 8, 2020
Letter Compared to Netflix (India) Show Leila
Polite and Responsible Citizenry (PRC) is the sequel of Netflix's Leila that 2020 deserves. https://t.co/0bE5AQNLq4

— Sayantan Ghosh (@sayantansunnyg) January 8, 2020
These are only few of the tweets among many which have opposed the idea of Polite and Responsible Citizenry (PRC). The letter came under fire from social media for its content. Netizens were appalled at the proposal by the professional that a citizenry should be formed which would bifurcate and divide people on abstract qualities like "responsibity and politeness".