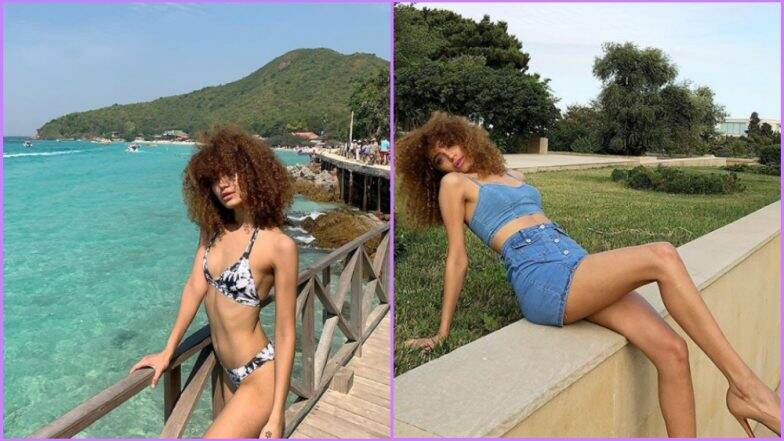 While it can never occur to most of us, some women have found a way to monetise their purity. Time and again, young women have made headlines which have profited from auctioning off their virginity to the highest bidder—whether it was to fund a college education or to make a quick buck and the reasons could be many. Last year, a 23-year-old hot Instagram model, Mahbuba Mammadza from Azerbaijan hit the headlines for putting her virginity up for sale on a controversial website. Her bold pictures instantly surfaced on the internet. It turns out that the auction has finally closed down and Mahbuba has secured a winning bid of more than 2 million Euros (above Rs. 16 crores). An unnamed politician from Japan is believed to have paid the highest bid. From Gigi Hadid to Ashley Graham, See These Celebs Flaunt Their Hot Bods in Lingeries and Bikinis! 
Mahbuba who is currently based in Turkey, sparked a fierce debate last year in summer when she publicly announced plans to sell her virginity, because she wanted to make her mother 'proud.' The 23-year-old in a viral video said, "My mum did everything for me, now it is my turn. I want her to be proud of me."
Watch the Video Here
She decided to auction off her virginity through the infamous Cinderella Escorts agency, where young women sell sex to wealthy clients.
Sizzling Glimpse of Her 
View this post on Instagram
The online agency reported that the auction had finally come to a close and that the winning bidder is an unnamed politician from Tokyo. A London lawyer and a Munich football player secured second and third place respectively. Mammadzada will have to undergo a medical check-up confirming her virginity, before she sleeps with the politician at a hotel in Germany. Miss Universe 2018 Host Ashley Graham Shares Hot Nude Selfie. 
Too Hot to Care! 
View this post on Instagram
The Instagram model desires to work with the Brave Model agency, which is based in Milan, Italy and wants to help her family.
That Killer Look! 
View this post on Instagram
Cinderella Escorts will take 20 per cent of the winning money as their part of the deal. The German-based escort agency claims to have many millionaire men on their books. The agency founder Jan Zakobielski last year was quoted in reports saying that a German football star and a Tokyo businessman were in a bidding war to buy a 20-year-old student's virginity.