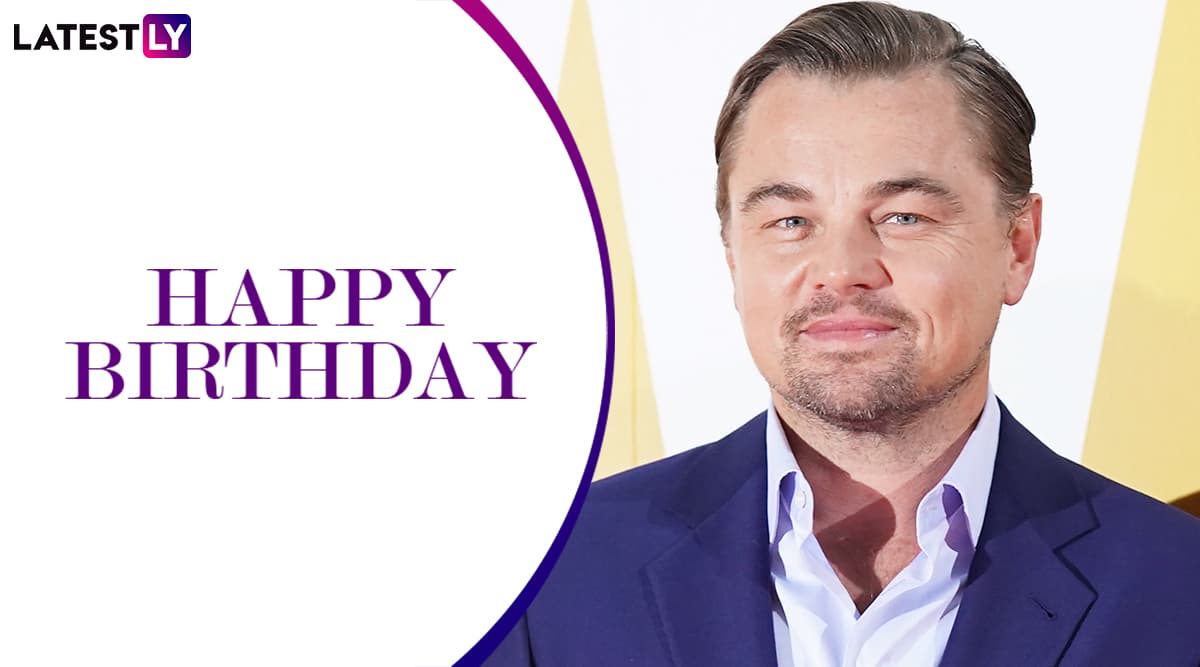 Hollywood actor Leonardo DiCaprio has carved a place in the hearts of his fans with his impressive work. From first appearing on the silver screen in 1979 to finally having his much-awaited Oscar moment for The Revenant in 2016, he has a lot to boast about. The heartthrob of many is known for not only for his movies, but also for his vocal environmentalism. On multiple international platforms, he has highlighted the problems caused by climate change and their effects. For his efforts to raise global awareness on climate change, Leonardo DiCaprio has been named a United Nations Messenger of Peace. Born on November 11, 1974, the actor turns 45 years old on Monday. On his birthday, we take a look at some of the social causes the actor has undertaken. Leonardo DiCaprio Birthday Special: 15 Awesome Movies That You Should Watch If You Are Obsessed With This Hollywood Heartthrob!
Leonardo DiCaprio Foundation is a philanthropic partnership dedicated to urgently addressing climate change and environmental threats to life on the planet. Earth Alliance is the next step in the evolution of the Leonardo DiCaprio Foundation, which works to accelerate the rate of change and adoption of environmental solutions. The foundation supports innovative projects to protect vulnerable wildlife from extinction, while restoring balance to threatened ecosystems and communities through collaborative partnerships. Leonardo DiCaprio Shares Photo of Thailand's Marine Mammal 'Mariam' That Died Due to Plastic Waste in Stomach.
Leonardo DiCaprio Foundation donated 20 million dollars for environment protection. The money was given to more than 100 organisations committed to protecting biodiversity, fulfilling the needs of indigenous people and dealing with climate change.

The actor met the United States President Donald Trump to discuss climate change. His aim was to convince Trump about the importance of renewables.

Leonardo DiCaprio's speech on climate change at the United Nations in 2016 captivated the hearts of many. Addressing world leaders, he said, "You are the last, best hope of Earth. We ask you to protect it. Or we and all living things we cherish are history." Leonardo DiCaprio Lauds 16-Year-Old Activist Greta Thunberg in His Global Citizen Speech (Watch Video).
Watch His Speech Here:
After winning the Oscar for his role in The Revenant, Leonardo DiCaprio during his acceptance speech highlighted climate change. He said, "I don't take this Oscar for granted like I don't take this planet for granted."

Cowspiracy, a documentary produced by Leonardo DiCaprio, highlighted the impact of meat production on our planet, and how environmental organisations do not address it. It also shows the real environmental impact of factory farming.
Talking about the actor, former UN General Secretary said, "Leonardo DiCaprio is not just one of the world's leading actors, he has also a long-standing commitment to environmental causes, including through his foundation." By championing various such causes, DiCaprio has officially joined the group of "committed" actors including Audrey Hepburn, Angelina Jolie, George Clooney, and Michael Douglas.