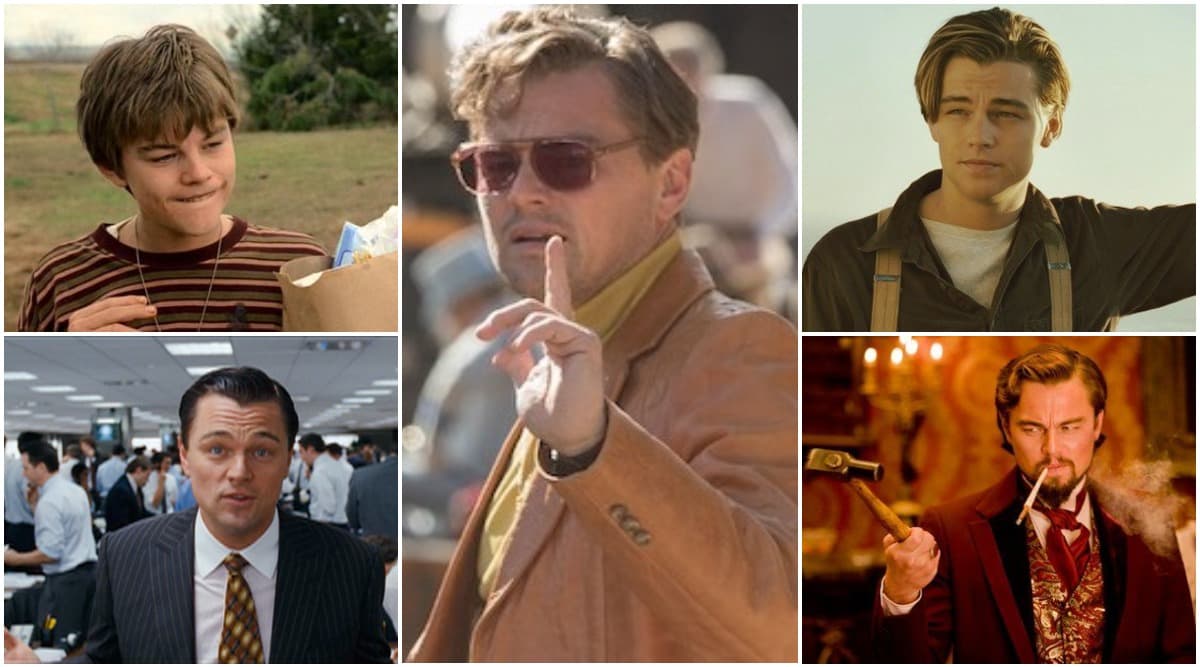 Leonardo DiCaprio is probably one of the most well-known and most liked actors in the world. And you can thank a small film that came out in 1996 called Titanic for that. While Leonardo DiCaprio had been a part of quite a few movies before Titanic, starting off his career as a child actor, it was with the James Cameron film that he (along with Kate Winslet) achieved global recognition. And because he has been an incredible actor, DiCaprio has managed to get through the post-Titanic gloss to cement himself a performer par excellence, whose every Oscar nomination has been cheered for. Not to mention, Leo is also a much-lauded environmentalist. Leonardo DiCaprio's Initiative 'Earth Alliance' Pledges $5 Million Donation for Amazon Rainforest Fires.
Even though he has been in the industry for three decades, Leo's filmography is curiously limited compared to his other peers. Yet the lack of quantity is made of for quality. Save for his first acting appearance in Critters 3, there hasn't been a really bad movie of DiCaprio that had featured him in the lead. At most, you have 'average' films like The Beach, J Edgar, The Man in the Iron Mask, The Great Gatsby, that no one calls a disaster. So for an actor who has a great sense of the script, we look at the 15 awesome movies Leo has been a part and well, was brilliant in them.
What's Eating Gilbert Grape
We should have seen the signs that we have an Oscar winner in this scrawny kid in a Johnny Depp movie. After all, Leo did snag an Academy Award nomination for Best Supporting Actor for his incredible act in this Lasse Hallström film.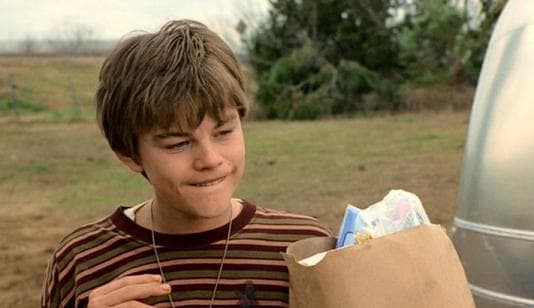 What's Eating Gilbert Grape is about Gilbert Grape, played by Johnny Depp, who has to take care of a dysfunctional family, while balancing it with a budding romance. Leo plays his mentally impaired younger brother who is difficult to handle, and the then-teenage actor practically steals every scene he is in.
The Basketball Diaries
Just in case you thought What's Eating Gilbert Grape was a flash in the pan when it came to Leo being a wonderful actor, came Scott Kalvert's The Basketball Diaries.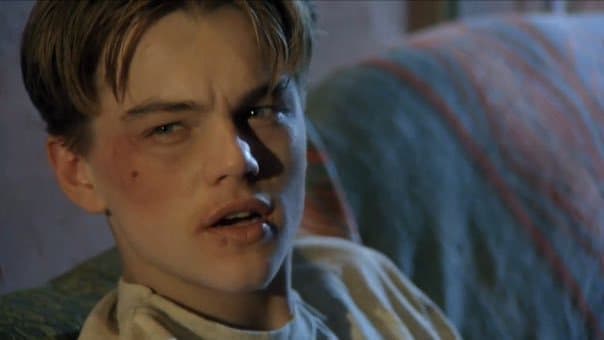 The coming-of-age film has Leonardo DiCaprio relive the teenage years of the author Jim Carroll, whose book the film is based on. Leo gives an incredibly destructive performance as a blossoming basketball player who nearly destructs his life after getting addicted to drugs. Also, watch out a young Mark Wahlberg playing the hero's friend, Mickey.
Titanic
Dear people, does this film even need an introduction? Titanic, considered as one of the highest-grossing films of all time, is also responsible for making its lead stars Leonardo DiCaprio and Kate Winslet worldwide sensations. Kate Winslet Birthday Special: 5 Films Beyond Titanic That Prove This British Actress is a Fine Performer.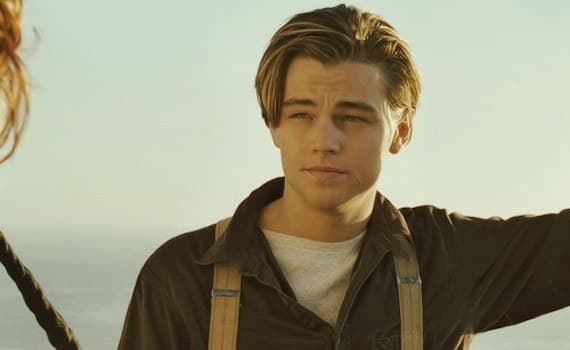 Leo plays a low-class immigrant Jack who wins the ticket on board the Titanic in a cards game and later falls for the rich Rose in a passionate love story. Unfortunately, he doesn't survive the sinking of the ship, as there was no room on the wooden door that Rose was on, the selfish girl. Moral of the story - don't play cards, kids!
Catch Me If You Can
It was a true delight when three legends - okay two legends and one on-the-way-there - came together for this heartwarming tale, based on the life of the infamous conman, Frank Abagnale. Steven Spielberg directs Leonardo DiCaprio and Tom Hanks in this light-hearted caper about a young conman and the officer chasing him.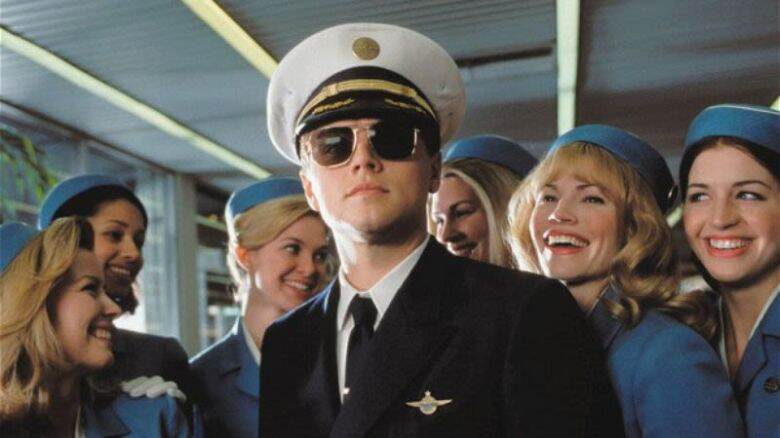 Filled with many amazing moments, Catch Me If You Can benefits from the camaraderie between the lead stars and the warm dynamic written between their characters, even if one is chasing after the other across continents.
Gangs of New York
Okay, this movie may not house a great Leonardo DiCaprio performance, and even if it does, you can see it pale in front of the inimitable Daniel Day-Lewis. It is an entertaining, often gritty period piece, about a young man attempting to seek revenge on a gang-lord for killing his father years ago.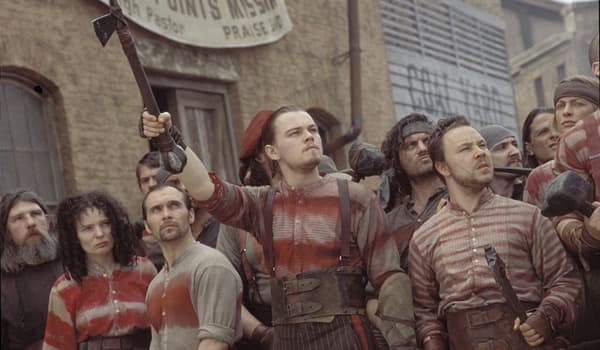 But Daniel Day-Lewis, grittiness and entertaining aren't the only reasons why this film makes it to the list. This marked the first of the quite a few collaborations of Leo and the celebrated filmmaker Martin Scorsese, all of which makes it to this list.
The Aviator
So, let's talk about the next great Scorsese-DiCaprio collaboration. The Aviator is an ambitious, gripping biographical film based on the life of the eccentric Howard Hughes, inventor, industrialist and Hollywood director.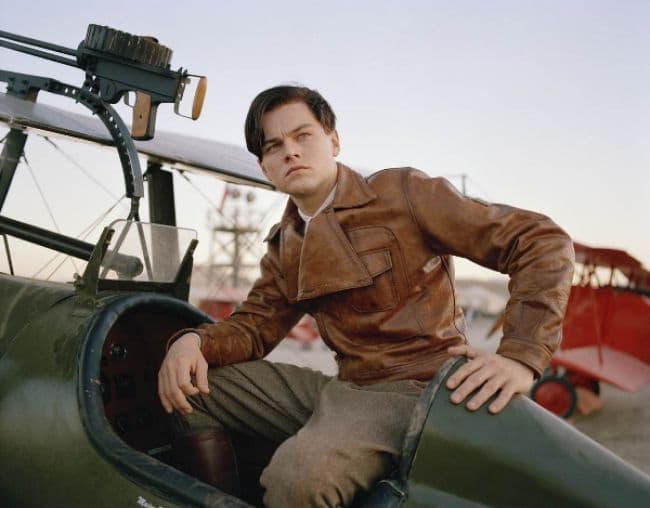 Leo plays Hughes with a franticness of a man who clearly has sky-high ambitions, but limited by the resources around him. The Aviator has a great supporting cast, but watch out for a winning performance by Cate Blanchett as the late Hollywood diva Katharine Hepburn.
The Departed
Martin Scorsese won his first (and belated) Oscar for Best Director making this remake of the Hong Kong thriller, Infernal Affairs. Leo and Matt Damon play two cops with two different interests in their undercover game, and Jack Nicholson dominates every scene he is in as a crazy mob leader.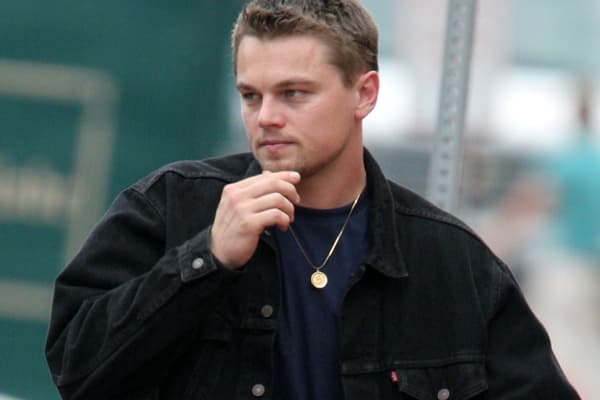 Leo plays the cop, with a less-privileged background, who infiltrates into Nicholson's gang to bust it from inside. With the secrets mounting upon him, the character suffers from a severe identity crisis, and the actor totally sells this aspect with a hard-hitting performance.
Blood Diamond
Edward Zwick directs this thriller set in the dangerous political climate of  Sierra Leone's Civil War, and dealing with the bloodshed involved in the trading of blood diamonds.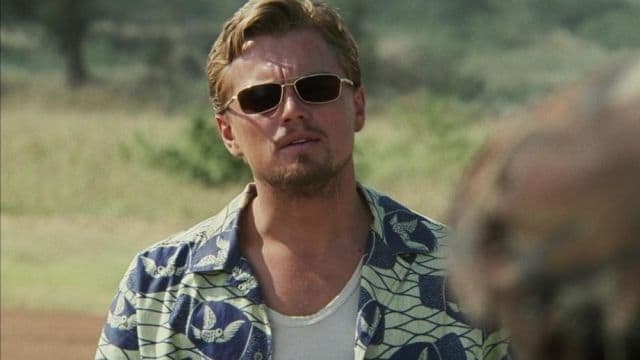 DiCaprio plays an illegal weapons trafficker who sets out on a hazardous journey to get a fisherman out of the country. First, it was for his self-survival, but soon it turns to be a humanitarian cause, as he sees the sufferings of the people on the way as a result of the Civil War. Filled with incredible performances and a gripping storyline, Blood Diamond is a must-watch, if you haven't watched already.
Revolutionary Road
They were lovers in the blockbuster, Titanic, and became heartthrobs for many teenage fans in the '90s. So if you have been a fan of Jack and Rose's awww story, DO NOT WATCH THIS MOVIE! For Revolutionary Road has the potential to depress you for days.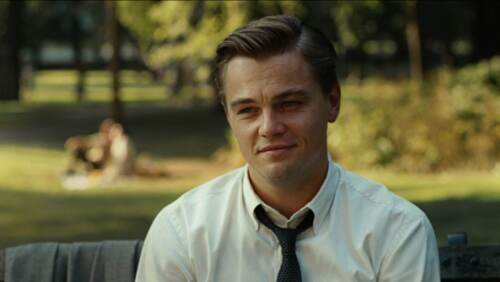 Sam Mendes directs this touching, dark drama about Frank and April Wheeler, a married couple who hits the rock-bottom of their marriage, and struggles to lift it out of the dregs. There are passages in the film that are difficult to watch, especially that painful scene that deals with a self-inflicted abortion. Also, Leo and especially, Kate give incredibly poignant performances.
Shutter Island
If you haven't seen this Martin Scorsese film but already know that final shocking twist, I recommend you to still watch it. I did that way, and yet, the movie left me hooked and stunned by the end of it all. Leo and Mark Ruffalo play two officers who go to a mysterious asylum on the titular island to investigate a missing patient.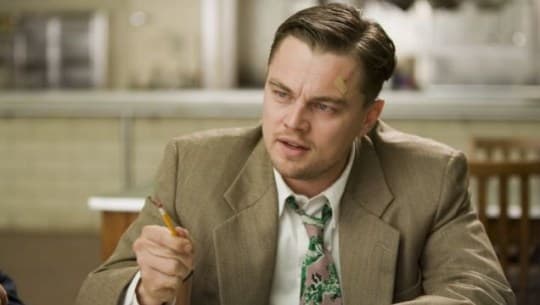 Of course, things aren't what it seems and the lead investigator begins to question his own insanity, as he experiences strange happenings. What appears to be a spooky investigative thriller turns to be a psychological breakdown of guilt and its repression, with a stunning act from Leo.
Inception
Is Inception the best movie that Christopher Nolan directed? Probably yes, though there are some very strong contenders (The Dark Knight, anyone? Or, Memento?). Leonardo stars as Cobb, a dream-heister, who invades his target's dream to plant or steal an idea.
Considered as one of the best sci-fi thrillers ever made, Inception stills haunts us with the final scene that makes you question everything you see before. But behind all that dream wiz-talk, is a mesmerising, sad stale of a forlorn man who is haunted by the guilt of his wife-death and desperation to see his kids. Leonardo DiCaprio is fantastic in the film that deserved a Best Actor nomination. But doesn't he always qualify for that?
Django Unchained
Speaking of Oscar nominations, Leo scored another in this Quentin Tarantino period saga, set during the Old West. But he lost the award to his co-star, Christoph Waltz, who was also equally excellent.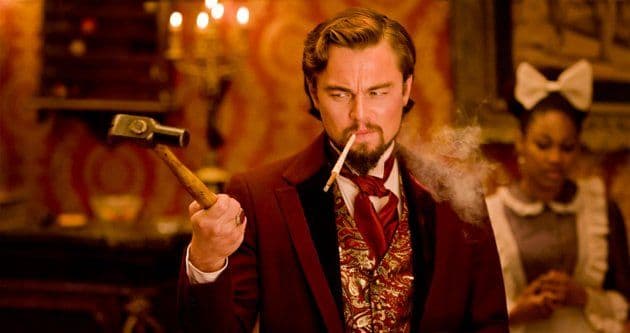 Sorry dear Mr Waltz, but it is DiCaprio's scenery-chewing performance during the dinner table sequence that continues to remain the most memorable scene in the film. Who though the lad who romanced the hell out of Rose a few years back, would pitch in a scintillating turn as the sadistic slave-owner with a penchant for smearing blood on his slaves and getting them chewed up by his dogs!
The Wolf of Wall Street
The Wold of Wall Street is Martin Scorsese's most shockingly hedonistic film, that feels like a celebration of drugs, sex, booze and basically anything amoral. But it is not. The biopic on the disgraced Wall Street stockbroker Jordan Belfort is actually about the repercussions of leading such a life.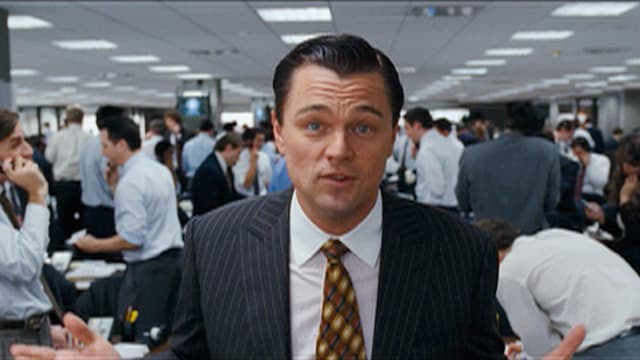 After an hour so seeing Jordan and his team leading the most crazed-up life with their corruption and fudging, payback hits them hard and how, even affecting Jordan's family life with his trophy wife. Leonardo is brilliant as the protagonist swayed too much by the green to see straight, and was really the strongest contender to win the Oscar (for Best Actor) that year, but lost it to Matthew McConaughey (for Dallas Buyers Club), who himself had a cameo in this film.
The Revenant
The movie that ended the memes about Leonardo DiCaprio crying over not getting an Oscar. The Revenant may not be the best Leo film, or the film that has his best performance (for me, that's the previous entry). But it has Leonardo take the most effort in his act, that was eventually awarded by the Academy.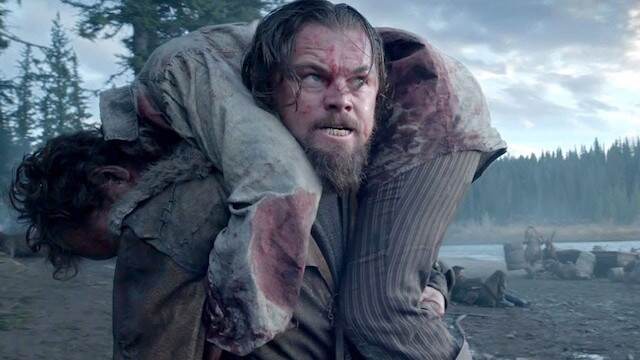 Alejandro G Iñárritu's survival drama that turns later into a revenge plot is beautifully photographed, and expertly shot with some incredibly unflinching long takes. While Leonardo is astounding as the protagonist going through some very brutal situations, he gets some tough competition in Tom Hardy playing the rough, self-centred antagonist.
Once Upon a Time in Hollywood
Leo took an annoyingly long four-year gap after The Revenant, cherishing his Oscar win, to appear on the big screen next. And that film turned out to be a zany ode to Hollywood of the '60s, directed by the auteur Quentin Tarantino. Once Upon a Time in Hollywood also became the first film to bring Brad Pitt and Leonardo DiCaprio together.
Deliberately mis-promoted as a film based on Sharon Tate murder, OUATIH is more about television star Rick Dalton (DiCaprio) and his stunt double/best friend Cliff Booth (Pitt), as they try to fit with the changing dynamics of the industry. Not to mention, a cult that has pitched their camp nearby. It is a treat to see the bromance between the two lead stars, and while Pitt has a more showy role, DiCaprio brings in a lot of charisma and energy in the scenes where he has to 'act'.
BTW, Leonardo DiCaprio is turning 45 on November 11, 2019. On behalf of the LatestLY desk, we wish the dashing, fantastic actor and the gregarious socialite Many Many Happy Returns of the Day.