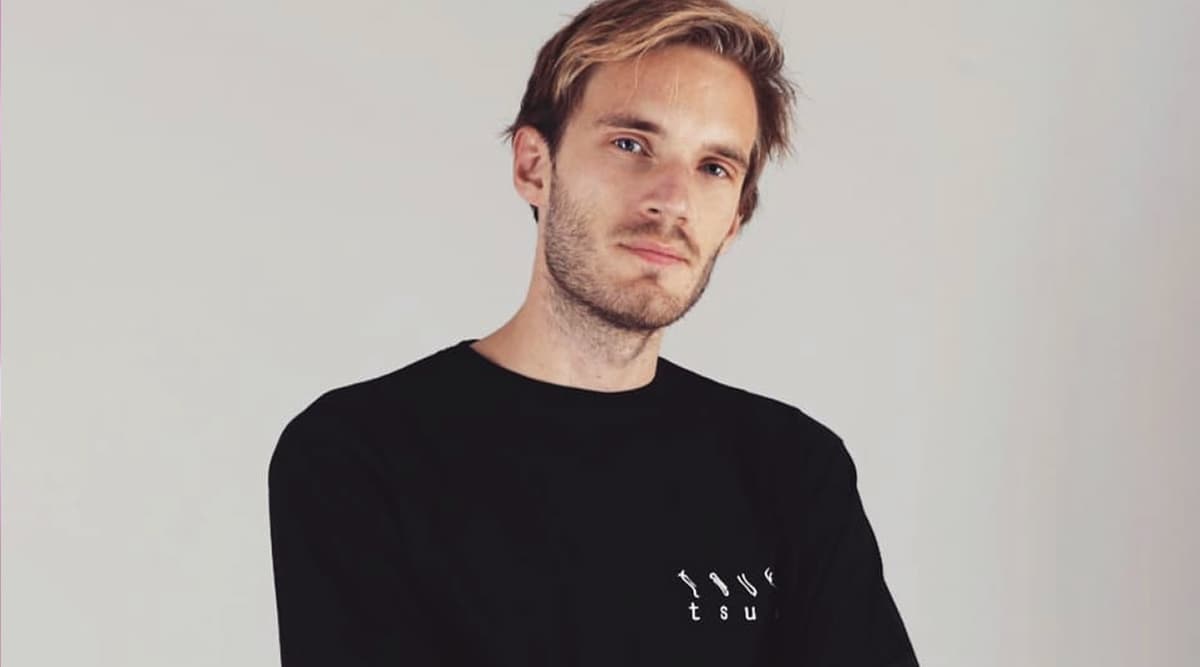 After a lot of speculations and even deleting his Twitter account PewDiePie has uploaded his final YouTube video, until, well, we don't know when. The Swedish YouTube star, Felix Kjellberg has decided to step down from the video-streaming platform. On January 15, 2020, PewDiePie in his 'last' video has announced to his 102 million YouTube channel subscribers that he is going on a break and hopefully will be back soon. The news has come as a massive blow to PewDiePie's huge followers. First Twitter and now YouTube, fans are mourning his exit from the video-streaming platform, hoping for him to come back and continue entertaining them. PewDiePie Deletes Twitter Account Responding to False Media Coverage That He Was 'Quitting' Instead of 'Break' From YouTube, Twitterati Gives Mixed Reactions. 
The video titled, "It's been real but, I am out!" shows the 30-year-old Kjellberg, pouring a drink for himself addressing his followers, explaining why it is important for him to take a break. "Truth is, I don't want to go on break. Truth is, I love making videos. I just feel like I need to do this," he can be heard saying in his 17-minute long video. He gave us one last 'LWIAY' before his exit from YouTube. The Swedish YouTuber went on through a bunch of Reddit meme submissions, and honestly, things got a little emotional for viewers, as they will miss this adventure till he decides to come back.
He ended the clip by saying, "I just wanted to take this moment to give a toast…thank you for watching across the years…it is a big thing, even though it isn't a big thing." PewDiePie added, "I don't know when I'll be back, but have a good time. Just, like, enjoy yourself."
Watch PewDiePie's Last Video:
After Kjellberg's video made online, his fans were left heartbroken. They expressed their sadness over his decision and took to Twitter mourning PewDiePie's exit.
Fans Mourn Kjellberg's Exit!
Been watching #pewdiepie almost everyday since 2014. Not gonna lie, it's really going to feel different without his daily uploads. 100% gonna miss this crazy dude.

Hope you have a wonderful break, Felix. Just come back one day for your 9-year-olds 👊😁 #pewdiepiebreak pic.twitter.com/BYqcRsLkjr

— ROdeliNA ⍟ (@RhonaBelleDoll) January 15, 2020
Hope to See You Soon!
This is so sad.

But thanks for awesome year, pewds.

Hope we'll see you very soon#pewdiepie pic.twitter.com/VhxmuOviU1

— 6ix9ine (@4206ix9ine) January 15, 2020
Cheers to All the Fun 10 Years:
You deserve a break after 10 years make me happy ❤

My Bro 👊 #pewdiepie pic.twitter.com/kcM0AzPS7T

— Luix of Rívia (@lguipetean) January 16, 2020
Brofist Before Exit!
that one last brofist 😢👊🏻, so emotional im not okay, going to miss you Felix enjoy your break! see you soon goodbye 😢👊🏻👋🏻#pewdiepie #felixkjellberg #bitchlasagna pic.twitter.com/9Io2NHJMjJ

— chase (@helmichvrches) January 16, 2020
To all who have been following Kjellberg, we know this day had to come. In an earlier post in 2019, PewDiePie had mentioned that he was tired of making videos and needed a break. He then deleted his Twitter account last month. It all gave us a hint of his exit from YouTube, but we didn't know the day would come this soon! We hope that the YouTuber have a wonderful break and does not keep his fans waiting for too long for his comeback.