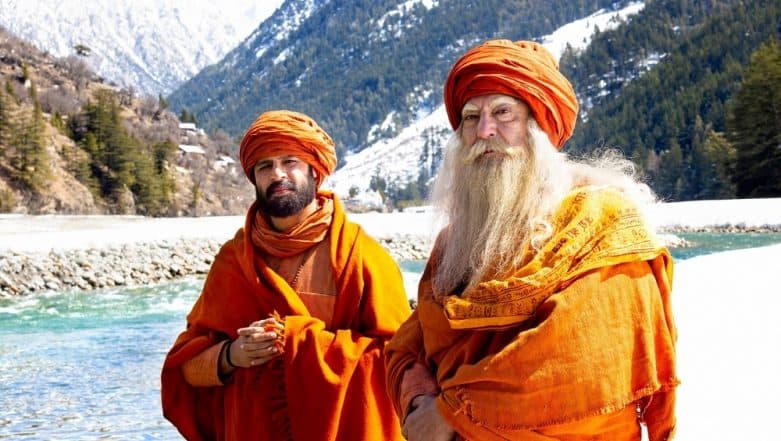 Vivek Oberoi starrer movie named PM Narendra Modi faced a huge blow on Wednesday. The Omung Kumar film based on the current Prime Minister of India, Narendra Modi has been stalled from releasing on April 11, as per the orders of Election Commission. The film was scheduled to release on the onset of Lok Sabha elections 2019. A Congress activist filed a  petition calling it beneficial for the ruling party right around campaigning. The move has got the Twitterati divide into halves. PM Narendra Modi Biopic: Amid Controversies, Makers Declare Film's Release in 38 Countries Including the US and UK.
The move invited some intense reactions. Some of them were hilarious memes and jokes while others were flooding the micro-blogging site with the biopic-pro comments. Here check out some of the reactions by the desi people, over this sudden decision of delaying the flick just a day ahead of the release.
Funny Reactions
Being 'Anand'
#ModiBiopic ban

@vivekoberoiafter This news pic.twitter.com/f7jon5ZZ5F

— Zeyaul Mustfa ضياء المصطفى (@Zeyaul786) April 10, 2019
Creative movie poster
Finally

EC acts on #ModiBiopic

SC acts on #RafaleDeal

Imran Khan Comments on #BJPPakistanBhaiBhai

while #AmethiKaRahulGandhi files nomination

ye he ache din. pic.twitter.com/Tfctb3z4gO

— Save India|Faisal Niyaz (@niyazkollam) April 10, 2019
Ouch!
Where is @vivekoberoi now? Can't find him in any news channel arguing pointless. #ModiBiopic

— Charchit Jain (@Charchi13848592) April 10, 2019
Expressions Say it All
1.Rafale deal documents accepted

2. PM biopic stopped by EC

3. Imran Khan statement on Modi

Modi be like#RafaleDeal#ModiBiopic#ImranKhan pic.twitter.com/wez4iaa38b

— RAKESH (@rksmeena93) April 10, 2019
Reality Check, Is It?
#ModiBiopic is banned by #ECI but bhakths should thank #ECI for saving them from embarrassment. Pics of booking stats of #ModiBiopic pic.twitter.com/I4OmeN7zPx

— ஆல் இன் ஆல் அழகுராஜா (@dhumdhadha) April 10, 2019
Pro-Film Reactions
Plijj
We are waiting for modi biopic please release film

— chowkidar Lokesh s k (@lokeshsk129) April 10, 2019
Ab Ki Baar...
EC has just stopped a visual which is #ModiBiopic but fact is the PM of India Shri @narendramodi is already in the heart of crores of Indian & these Indians have taken a decision " #AbkiBaarPhirModiSarkar " .

— Chowkidar Rahul Jha (@JhaRahul_Bihar) April 10, 2019
Solution From a Different Tangent Altogether!
The #ModiBiopic should be leaked online , entire country will watch it then...nation is more important then profit right now....

— RAJESH GUPTA (@rkg04) April 10, 2019
Yo!
#ModiBiopic It would be Great to watch the Movie #Modi after the Elections. We all the #Chowkidar s will watch it with Our Beloved PM @narendramodi and @BJP4India !!

— Chowkidar Pratiik Joshi (@joshi_pratiik) April 10, 2019
To EC!
A lot of first time voters today discovered that that we have something called the EC - that actually has some solid powers! 👏🏼#ModiBiopic

— The DeshBhakt (@akashbanerjee) April 10, 2019
"Any biopic material in the nature of biography/hagiography sub-serving the purposes of any political entity or individual connected to it, which is intended to, or which has the potential to disturb the level playing field during the elections, should not be displayed in the electronic media including cinematograph during the operation of MCC", the Commission said in a statement. The lead star also cancelled a press meet at Nagpur after the decision was announced. What are your thoughts on this? Do let us know in the comments section below.