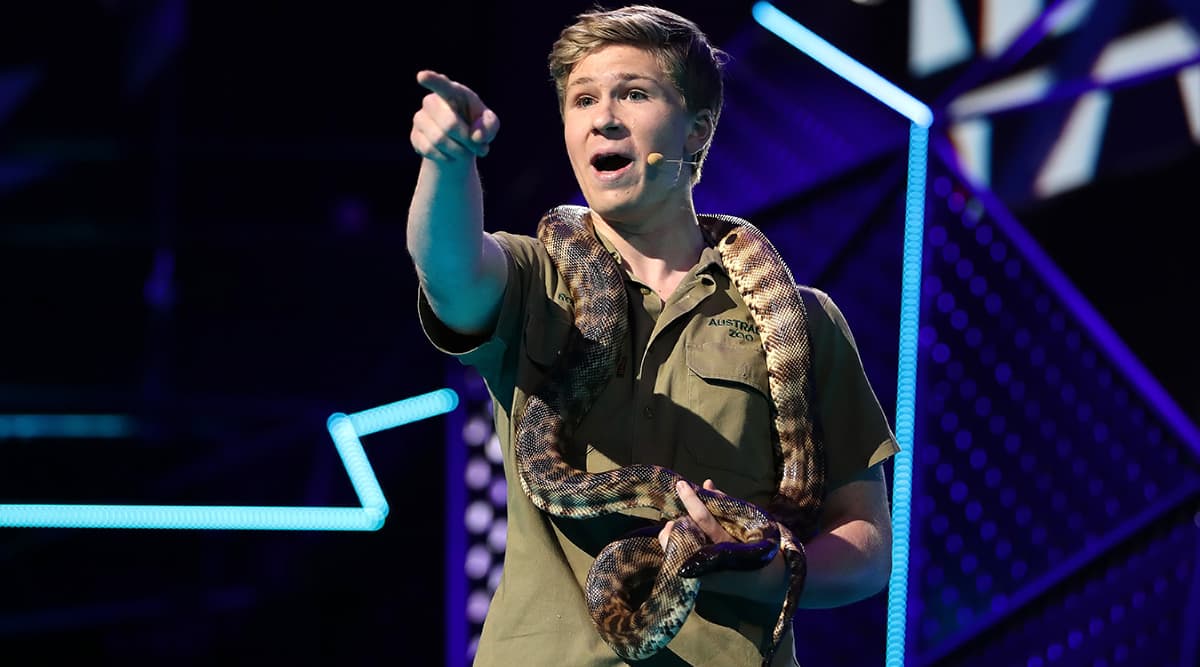 Award ceremonies bring with them the fashionable red carpet appearances before the actual event. All eyes of the fashion freaks are on the red carpet to see who's wearing what. During the recently held ARIA Awards in Sydney, Steve Irwin's family came in attires that would deem perfect given their love for wildlife and animals. And more than the zoo khakis that Steve's wife Terri and son Robert wore, it was an additional guest accompanying them which caught all eyes. Robert Irwin, the 15-year-old son of late crocodile hunter got along a long black-headed python with him! Well, that wouldn't seem new for the family, but it definitely caught all eyes when Robert even carried it on stage while presenting an award. Pictures and videos of him carrying the long snake around his neck were soon up on social media. Steve Irwin's Son Robert Recreates 15-Year-Old Memory of The Crocodile Hunter and People Can't Stop Their Happy Tears (View Pic).
Steve Irwin's wife Terri and son Robert, both of them ditched the glamour but stepped in style in their zoo khakis at the music award show on Wednesday. The mother and son duo also got a slither buddy along with them. The snake was constantly around Robert's neck as they gave media interviews and shot for some pictures. And when it was time for him to come on stage to announce an award, he got along the python too. Robert was accompanied by Sophie Monk to announce the winner of Best Male Artist at the ARIAs. During their presence on stage, Robert handed over the snake to Sophie for a while. It was a sure spectacle for all the attendants to see a long snake on the stage. Crocodile Hunter Steve Irwin's Daughter Bindi Irwin Writes Sweet Note For Late Father as She Prepares to Walk Down The Aisle.
Watch Video of Robert Irwin Carrying Long Python on Stage at ARIA:
Robert Irwin is channelling some serious Britney vibes #ARIAs pic.twitter.com/kzi2PxHSQE

— 9Honey Celebrity (@9HoneyCelebrity) November 27, 2019
Here Are Some Pics of Robert and Terri Along With The Snake:
Posing With Their Python Buddy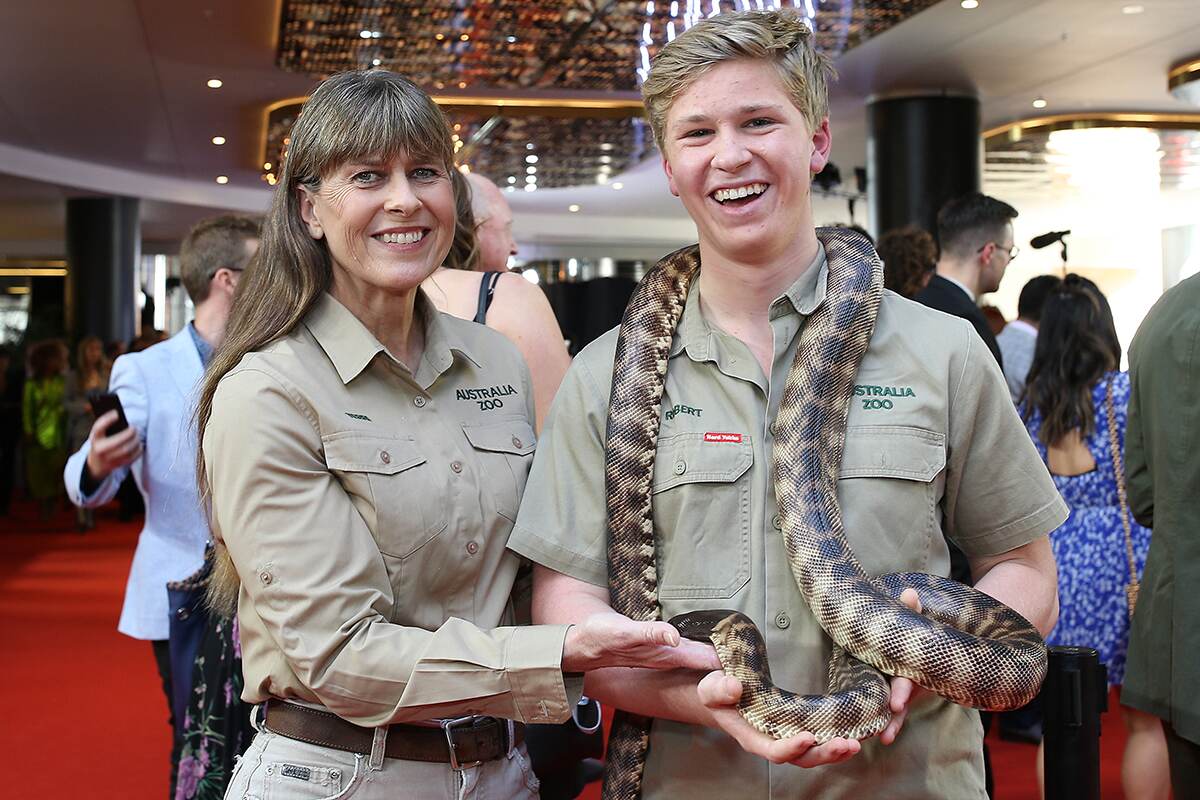 Snake On Stage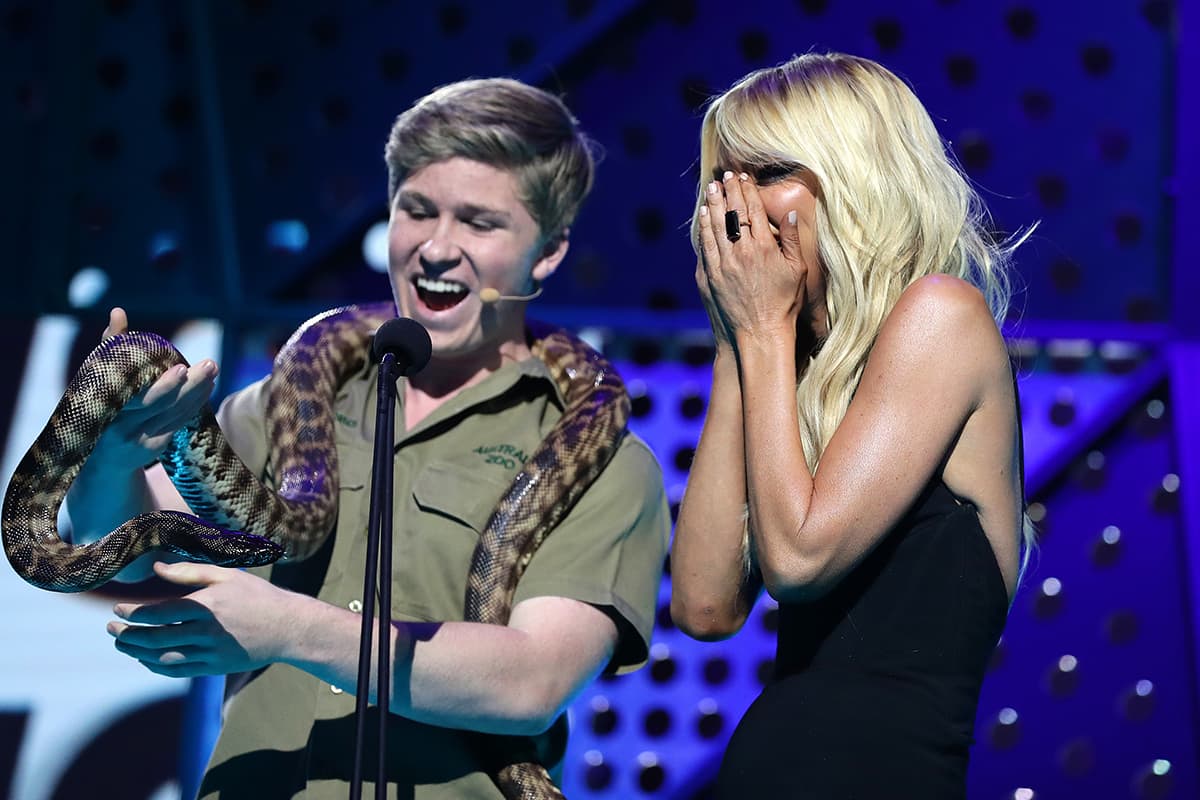 Rocking The Khakis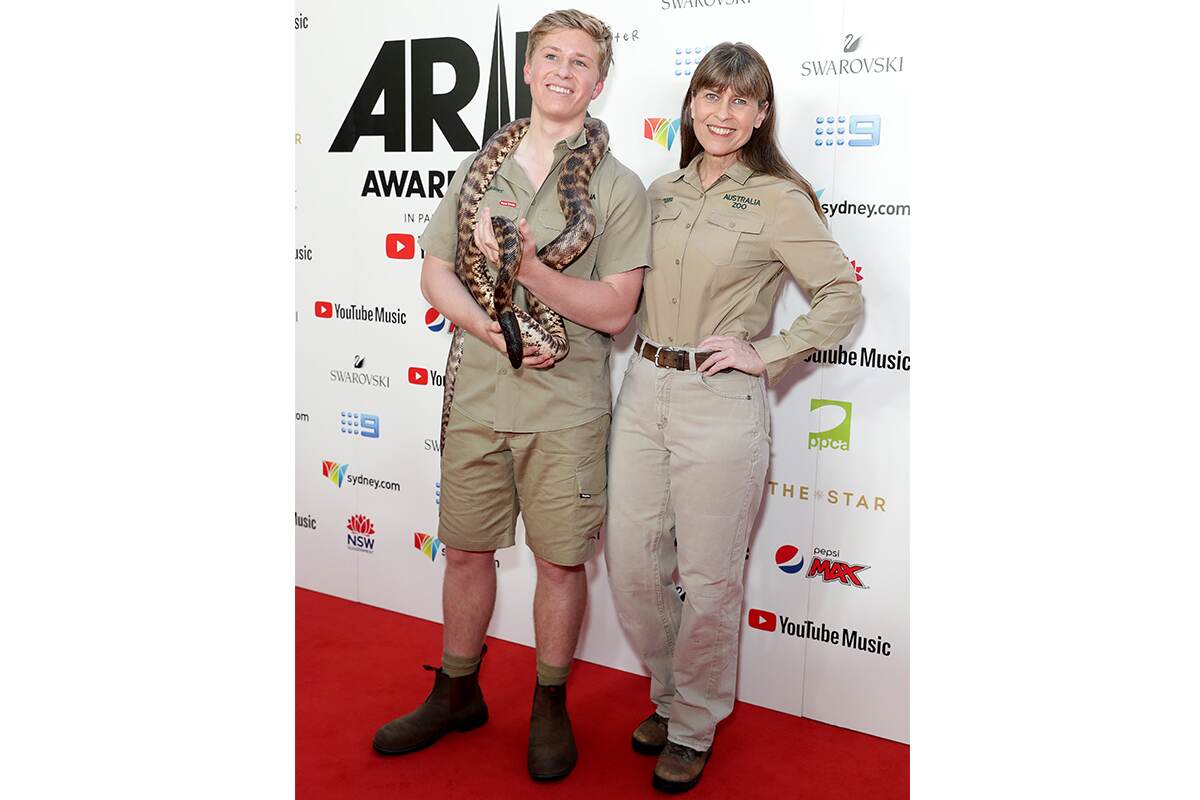 Robert Irwin had made his excitement very clear even before the event. Sophie Monk too seemed to be taken aback to hold the dangerous snake in her hands, on stage. People on social media were also amazed by the tactic. One of them wrote, "Robert 'we all know I don't belong here but let's make the most of it' Irwin." That sums it up pretty well.