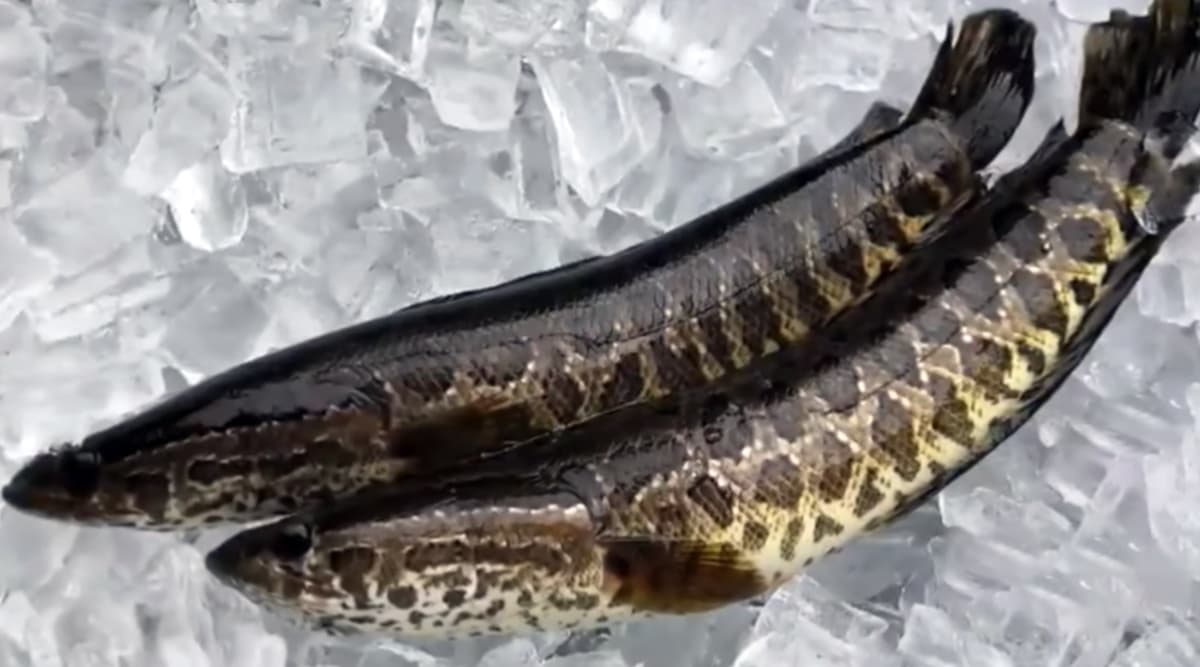 If the wildlife wasn't scary enough, this newly discovered species of fish is a hybrid of snake and fish. A species of fish called "Snakehead fish" with the head of a snake and body of a regular fish, was spotted in Georgia. Evan Antin, known as the hot vet on the internet has advised people to kill the fish if they ever see it. He explains how invasive species are harmful and how this could be the next danger we could face. Although not new, this species is spreading and the recent sightings were rather unexpected. Thousands of Asian Carp Fish Jump Out of Water During Electrofishing in Kentucky (Watch Video).
Snakehead fish is the next more terrifying thing. After the sighting in Georgia, the Georgia fishermen are on high alert to kill this new species the moment they see it. The snakehead fish is not new, but recently, it was spotted in a pond! According to The New York Times, officials have ordered the public to kill it and freeze it. The residents have been warned about the dangers and told to "kill it immediately" and they're being reminded time and again that it can survive on land as well! Gollum, a New Snakehead Fish Species Found in Kerala.
Watch the Snakehead Fish Crawl on Land and Return to Water
As scary as the name sounds, the fish is exactly what you imagine. Same slimy skin of a fish with sharp teeth and fangs of a snake. According to the state's Department of Natural Resources (DNR), the creatures have been reported in 14 U.S. states. According to officials, the adult snakehead is a voracious predator of other fish, frogs, small reptiles. Even birds and small mammals aren't safe. The creature is scary right now but can you imagine if it starts to grow in size? Will humans be their next snack? But how is one supposed to get the courage to kill something like this when we come face-to-face with it? Maybe this is where Evan Antin comes in the picture to help us toughen up.