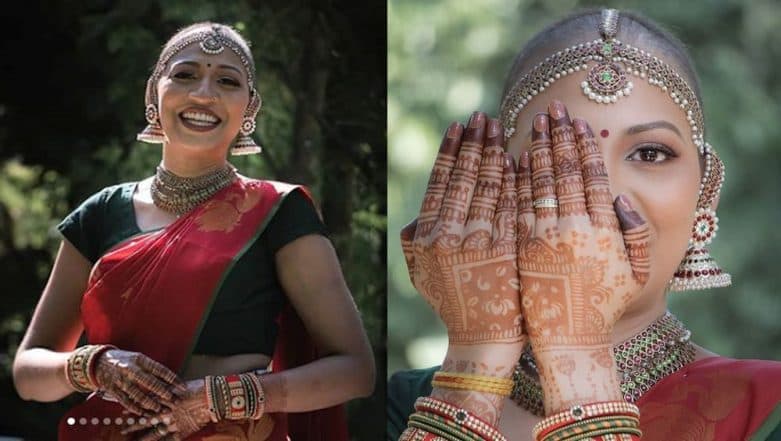 We have seen cancer taking away smiles from people's faces but does it stop Vaishnavi Poovanedran aka Instagrammer Navi Indran Pillai become an epic bride and give us drool-worthy photos? No! This beautiful woman's bridal photo shoot is going viral spreading hope and smile amongst the various cancer patients and survivors across the world. The beautiful pictures serve as a guide to how one should lead their lives filled with happiness and gratitude. Navi was diagnosed with third stage breast cancer at the young age of 22 in the year2013, however, the braveheart has only been an inspiration ever since. After a lumpectomy and several sessions of chemotherapy, Navi was declared cancer-free in 2015, but the happiness didn't last long, as last year-2018- a health check-up revealed that her cancer has returned. Bride With Only A Few Days To Live Given Dream Wedding Before She Dies of Bowel Cancer.
That bright smile!
Beautiful is an understatement.
The eyes..
Have you ever seen a picture more beautiful?
The eyes speak...
The sun-kissed bride
The aura she emits...
But Navi isn't someone who let that take a toll on her spirit. Navi has been enjoying her life to the fullest, all set to get married. Moreover, she has gotten a fantastic bridal photoshoot done, pictures of which are being admired all over the world. Take a look at some of the photos. Take a look at some of the beautiful pictures:
The beaming 28-years-old is fighting against cancer with all the confidence in the world, and it clearly reaches to us via all these amazing pictures. We wish for a speedy recovery for Navi.