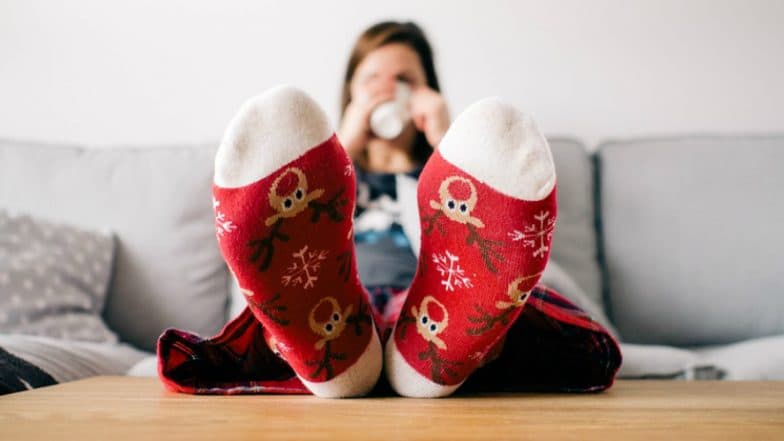 Internet could be your happy place. After scrolling down your social media, you can even find dozens of unconventional ways to pay the bills. Yes, unconventional! You can earn money in a bizarre way. Sell your smelly socks through Instagram. That's precisely what an Instagrammer from London named Roxy Sykes did. It appears that she earns about 100,000 euros (over Rs. 83 lakhs) in a year, by selling her stinky socks. However, there is a slight twist doing the business, which she has been for about four years now. Colourful Socks To Create Awareness with #LotsOfSocks Campaign. 
The property investor, Sykes was covered in Metro, where she shared the tale of her success in this unusual business. It all popped up, when someone complimented the 33-year-old on the 'beauty' of her feet. She then decided to set up an Instagram page to see, if it was not just praise! Sykes did not upload her face initially. She was quoted in the report saying, "I didn't show my face or anything at first, so I knew people were just interested in me for my feet, so it didn't feel too personal." Pornhub Launches New Socks With Porn Stars on Them, They are Not For Your Feet. 
Her freshly pedicured feet were doing the business! In a month, the 33-year-old gathered over 10,000 followers. She decided to listen to her fans and started selling used socks and shoes to foot fetishists. Sykes would charge 20 euros (over Rs. 1,600) per pair of socks and 200 euros (over Rs. 16,000) for shoes. "I realised how much money I could truly make on my busiest month, where I saw over £8000 come in just for videos, socks and shoes," says Roxy. Can you stop her? Indeed no. She now moved business onto different websites and now earns about 2000 euros (above Rs. 1.5 lakhs) a week per site.
Now if you are wondering what to do with those ratty old gym socks sat in the corner of your room for weeks. You can borrow Roxy's idea and make money. Roxy also mentored fellow fetish models along with setting her own business. She loves the buzz she gets from the industry. The Instagrammer said, "It's great to be able to get home from a normal working day to know I can make a bit of extra money from a photo of my feet. I know it's something I will never stop doing – the money is so good and it's so easy, there's no reason I would!"