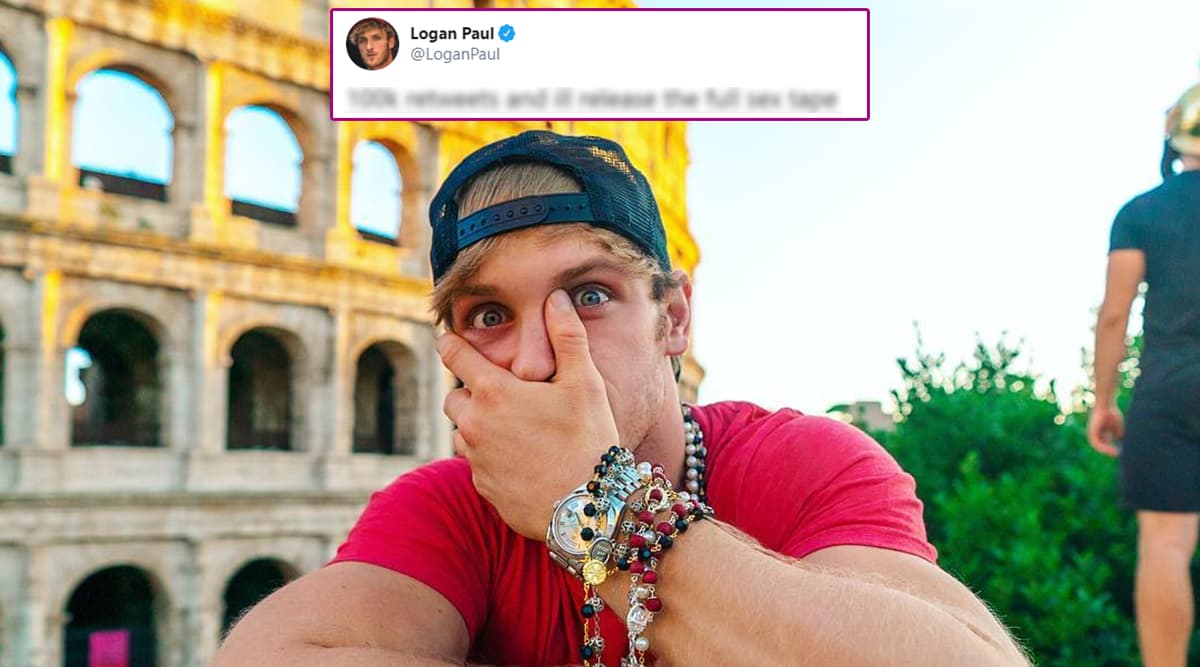 If you are not living in the stone age, you will know that Logan Paul's sex tape has taken over the internet. In the world, where Paul brothers are a thing, a video of Logan Paul, apparently "sucking di*k" is going viral. While you thought that failing to make it to Forbes' list of top 10 YouTubers this year, will not have any consequences, here you are! Things didn't end there Logan is all set to be the Santa this year delivering sex tapes! If you want to see another XXX sex tape of the Youtuber all you have to do is retweet one of his tweets! Logan Paul Sex Tape Leaked Online? #LoganPaul Trends on Twitter After Video of YouTuber Allegedly Sucking D**k Surfaces on Social Media. 
The sad part? It isn't even a joke. Like watching Logan Paul "sucking di*ks" wasn't enough, we now may have another sex tape of the youtuber if the retweets exceed 100k. While we just hope, Logan's tweet is a product of twisted sarcasm *prays to the lord*, what if it is not? After going viral for the sex tape that captured him "giving a blowjob" to some other guy, he tweeted out, "100k retweets and ill release the full sex tape." Looks like, Logan Paul is in full preparation to ruin Christmas time for us by posting such NSFW content online.
Check Tweet:
100k retweets and ill release the full sex tape

— Logan Paul (@LoganPaul) December 22, 2019
It all started after the internet woke up with Logan Paun trending all over twitter. However, soon brother Jake Paul cleared the air by sharing a screenshot of their chats where he explained to Logan why his name is on the top trends. And as if that wasn't enough, Logan chose to share the above tweet.
Looks like, Logan Paul is turning into India's Rakhi Sawant! With a will to do anything to get trending, last year Logan Paul had made the infamous vlog that filmed a suicide victim in the forest, Aokigahara. Logan Paul grabbed headlines after the footage sparked outrage and infuriated so many people.