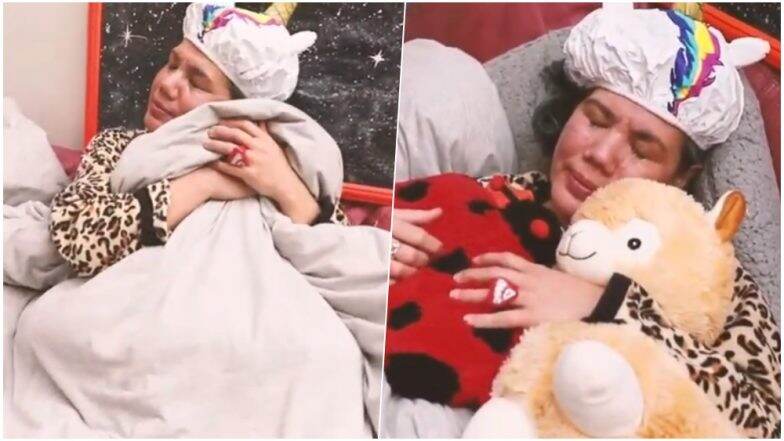 How much do you love your bed? And your cosy blanket? Do you too struggle to wake up every morning and want to snuggle around more? We all love lazing around in the bed, especially on winter mornings. That one comforting blanket that you wrap yourself in is so lovely. A woman in Devon has taken her love for her duvet to an extreme. Pascale Sellick, a woman from Devon is planning to get married to her duvet! Wait, what? Yes, and it is going to be a lavish ceremony with her constant companion. The world has enough bizarre people, doesn't it? Teen Girl Wants to Marry Her Zombie Doll, Claims They Have Normal Intimate Relationship.
Pascale Sellick, a 49-year-old is so much in love with her duvet that she has publicly declared her love for the bedtime companion in such a manner. She calls her duvet as the 'most intimate and reliable relationship' she's ever had. And she wants to convert it into an actual relationship of marriage. This very unusual wedding ceremony will take place on February 10 at The Glorious Art House in Fore Street in Devon. Anyone who will attend the wedding, there is also going to be a dress code. Far from formals, the dress code here is going to be night dresses. So attendants will have to come in dressing gowns, pyjamas, onesies, and slippers. They can carry along their teddy bears too. Women Are Marrying Themselves! Sologamy Trend Gains Popularity Among Ladies Who Are Tired of Questions About Their Marital Status.
Watch Video of Her True Love Story with the Duvet and Wedding Invitation
For the wedding, she will wear fluffy slippers and nightgown but what her significant other, the duvet will be covered in is not yet known. Talking about her partner she was quoted to Devon Live, "My duvet is the longest, strongest, most intimate and reliable relationship that I have ever had. That's because it has always been there for me and gives me great hugs. I love my duvet so much I would like to invite people to witness my union with the most constant, comforting companion in my life." She also added that there will be music, laughs and entertainment. Sex With Ghost? New Zealand Woman Claims She is Making Out with Her Dead Boyfriend's Spirit.
While some of you may just laugh at the entire idea, the woman has also planned her honeymoon! Considering her love for the duvet, the honeymoon will be at Ikea's bedroom department that too for two-weeks long. This is going to be no regular wedding and to ensure it is a lavish ceremony, a wedding planner has also been recruited. She wants to lift up the spirits of the people around Valentine's Day with her wedding.