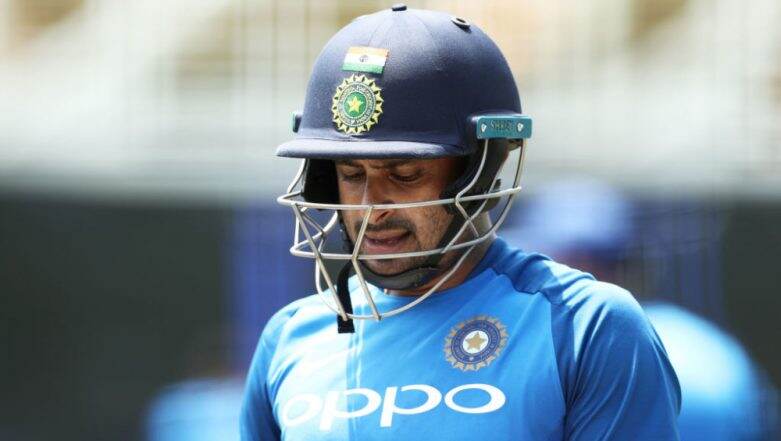 Indian cricketer Ambati Rayudu has been reported for a suspect bowling action during the first One-Day International (ODI) between India and Australia at the Sydney Cricket Ground (SCG). As per the release by ICC match officials' report was handed over to the India team management. The report cited concerns about the legality of the 33-year-old off-spinner's bowling action. Kedar Jadhav Impresses, Rohit Sharma Tries Doing Floss Dance at Sydney Airport Ahead of IND vs AUS 2nd ODI: Watch Video
Meanwhile, Rayudu's bowling action will now be scrutinised further under the ICC process relating to suspected illegal bowling actions reported in Tests, ODIs, and T20Is. However, Rayudu is permitted to continue bowling in international cricket until the results of the testing, which will take place inside 14 days, are known.
Virat Kohli used Rayudu's services for just two overs during the Sydney ODI during which the part-time spinner returned with figures of 0/13. With Kedar Jadhav's unavailability, Rayudu was required to bowl. Rohit Sharma Becomes First Indian Batsman To Score 5 ODI Centuries in Australia, Achieves Feat During IND vs AUS 1st ODI 2019.
Once Jadhav returns to the playing XI, it is unlikely India will need Rayudu's services as a bowler. And him being reported for suspect action is something that won't worry the Indian team management much.
Australia won the first ODI and took a 1-0 lead in the three-match series. The two sides meet at Adelaide Oval on January 15 and India will be looking to draw level in the series. For Australia, it will be an opportunity to clinch the series.