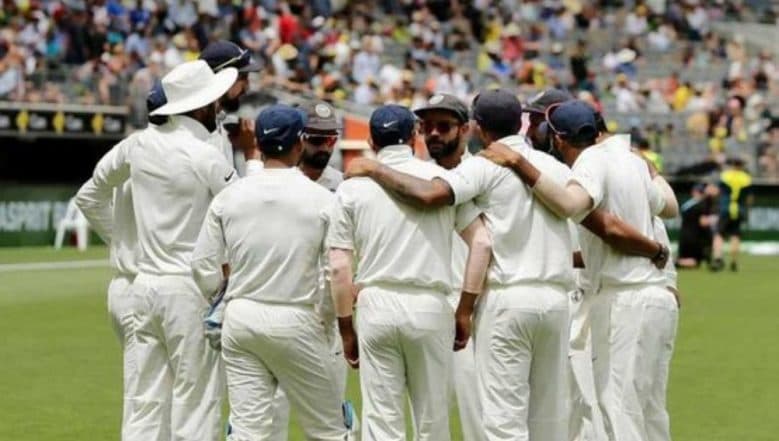 Yesterday, it was Napoli defender Kalidou Koulibaly who faced racist comments during the game with Inter-Milan, Serie A 2018. Now, the Indian team faced racist comments during the first two days of the game at the Melbourne Cricket Ground. The Australian spectators for the first two days of the Test match constantly chanted racist comments against the Indians. They were heard saying, "Show us your visa" during India vs Australia 2018. The footage of the chant was passed by ESPNcricinfo and was passed on to Cricket Australia. Cristiano Ronaldo Stands by Kalidou Koulibaly After Napoli Defender Was Abused Racially by Inter-Milan Fans During Serie A 2018.
A few chants were directed to Virat Kohli as well. The crowd was heard saying, "Kohli's a wanker" and this was the cause of complaint. However, it's not just the Indians who were subjected to this, but the Aussies player Mitchell Marsh too had been booed by the audiences. The members are the stadium are encouraged to report any sort of anti-social behaviour. CA's ticket entry ticket says, "I will not engage in any conduct (whether through the use of language, gestures or otherwise) which is likely to offend, insult, humiliate, intimidate, threaten, disparage or vilify any other person (including any player, match official, other official or other patrons) on the basis of their gender, race, religion, culture, colour, sexual orientation, descent or national or ethnic origin.
"If I fail to comply with this condition, I may be refused admission to, or evicted from, the Venue by any Authorised Person without refund or compensation of any kind; and I must deliver up any and all Tickets that I have in my possession at the request of an Authorised Person. In addition, I acknowledge that the failure to comply with this condition may result in the imposition of other sanctions (such as being banned from the Venue in the future) and possible further action including criminal prosecution."
Yesterday even Travis Head expressed his displeasure for the crowd booing at Marsh and said no Australian cricketer deserves to be booed. He said that it was not good to get booed by the spectators.