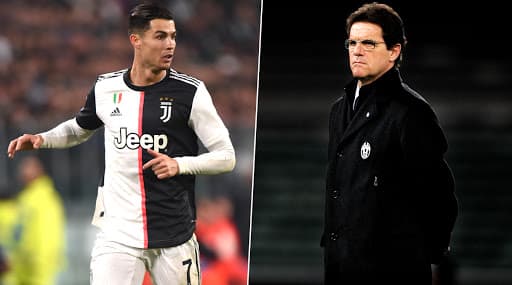 Former Real Madrid and Juventus Manager Fabio Capello has criticized Cristiano Ronaldo following his angry reaction after being substituted in Juventus' 1-0 victory over AC Milan. The Portuguese star was substituted by manager Maurizio Sarri in the 55th minute, which he claimed was due to injury. Cristiano failed to make an impact in the match and his replacement Paulo Dybala came up with a winner in the dying moments of the game. This was the second time in two matches that Sarri had substituted Ronaldo, to which the Portuguese did had an irritated reaction. Cristiano Ronaldo Leaves the Stadium After Being Substituted by Coach Maurizio Sarri; Twitter Reacts as Juventus Record 1-0 Win Over AC Milan. 
Following his substitution against AC Milan, the 34-year old reportedly left the Juventus Stadium before the match had even finished. Capello was not impressed with his action and has slammed the forward's drop in form over the last three years. 'I didn't like this, it wasn't nice,' Capello told Sky Sport Italia. 'He must be a champion even when he comes off the pitch'. He added. Capello continued his criticism of Ronaldo by downplaying his dribbling ability in recent years, 'The truth is that Cristiano Ronaldo hasn't dribbled [past] an opponent for three years. I did the La Liga commentary when he usually took the double step and left you there.' 'One has to be a champion even when he is replaced, not only when things are going well. He must respect his team-mates,' said Capello while questioning Ronaldo's attitude after the outburst. Cristiano Ronaldo Fumes After Being Subbed During Juventus vs AC Milan, Serie A 2019-20, Check out Instances When CR7 Lost his Cool (Watch Videos).
Capello also praised Sarri for showing the courage to haul the former Real Madrid star off the pitch. Manager Sarri, later explained that injury was the reason why he took Ronaldo off in the second half. Ronaldo was also taken off in Juve's Champions League clash against Lokomotiv Moscow, which they won the final minutes via a Douglas Costa goal. Juventus are currently chasing their ninth straight Serie A title, and are undefeated this season under Sarri. The Italian side are on top spot in their domestic league as well as their Champions League group.