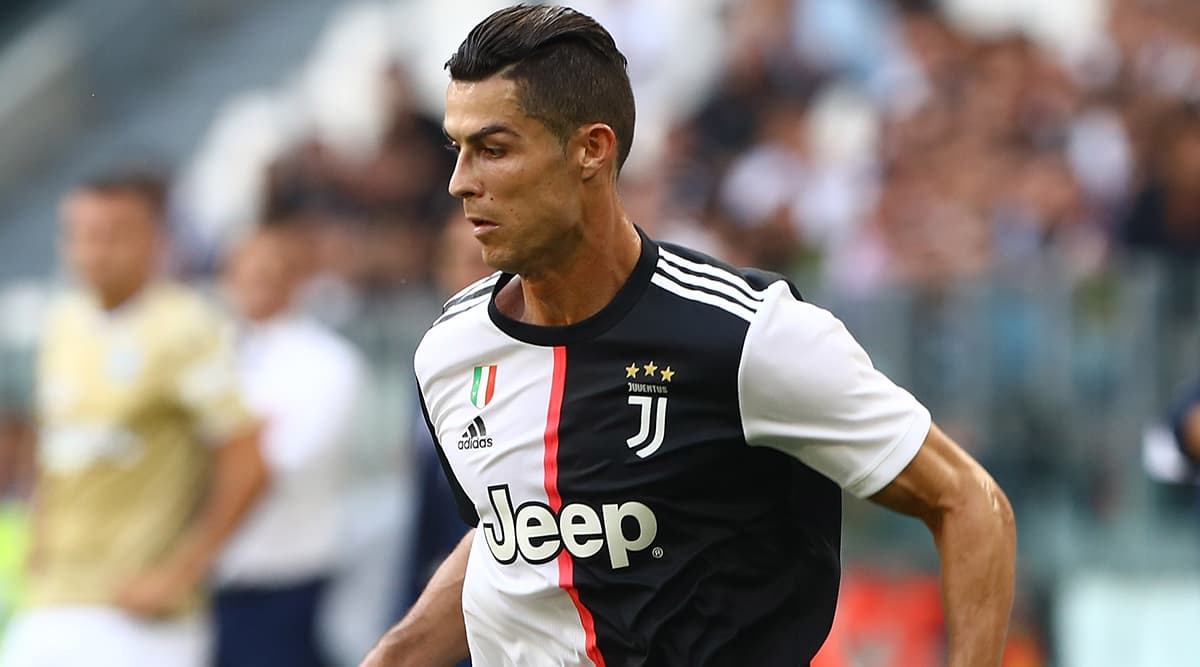 Juventus star Cristiano Ronaldo was substituted for the second match in a week by his team's coach Maurizio Sarri. The match took place between Juventus and AC Milan where Ronaldo was replaced by Paulo Dybala in the 55th minute. The Argentinian striker Dybala utilised the opportunity brilliantly as he scored the goal and help Juventus bag 1-0 victory over AC Milan. However, Portuguese Footballer Cristiano Ronaldo unhappy of him getting substituted left the Allianz stadium where the game was held before the final whistle. Let us see how Twitterati reacts on this incident. Cristiano Ronaldo's Girlfriend Georgina Rodriguez Reportedly Suffers an 'Attack of Jealousy' After Rita Pereira Hugs the Star Footballer Enthusiastically.
Paulo Dybala scored the goal just 22 minutes later after coming onto the field. Cristiano Ronaldo who is five times Ballon d'Or award winner looked annoyed after being called off the field and was seen uttering some word to coach Maurizio Sarri while heading towards the changing rooms. Sarri after the match said that he wasn't aware that Ronaldo left the stadium before the match got over. He further said that Cristiano Ronaldo should thank himself for making himself available for the match inspite of having some issues with his body.
Sarri Will End Ronaldo Career By December 
Sarri is about to smoke out Ronaldo's career before December! 😂😂😂

— BeksFCB (@Joshua_Ubeku) November 10, 2019
Lionel Messi Always Hold Dybala Back in the National Team 
Juventus removed Ronaldo and Dybala scores

But it's Messi that's holding Dybala back in the national team 🙄🙄

— Obiagu (@GSPN90MINS) November 10, 2019
Stupidity to Substitute Ronaldo 
#JuveMilan #Sarriout, the most stupid idea to substitute a Cristiano Ronaldo who is able to score Hattricks in his worst games is so stupid that i had to laugh really hard...

— Tiyas (@forseyit) November 10, 2019
There is no match to Cristiano Ronaldo 
Wtf!😡Sarri is going to end his career😡😡😡😡How could you substitute Ronaldo?@Cristiano#JUVMIL #Juventus

— Die_hard_pakistani 🇵🇰 (@danish_ather) November 10, 2019
Has the Bell Rung For Ronaldo's Career 
When Sarri substitutes @Cristiano, goal(s) is/are scored for @juventusfcen.Thus, it's more or less "sub CR7 & see Juv scoring".

Is that sign of the end to the spectacular career of an iconic football mega super 🌟?

— IfyStev (@Ifeanyi80640776) November 10, 2019
Cristiano Ronaldo had also reacted furiously last time when he was substituted where Juventus defeated Lokomotiv Moscow by 2-1 which helped them advance to the Champions League last 16. The Portuguese legendary footballer is suffering from some injury as he feels discomfort in his knee while playing matches. This could possibly be the reason for him getting substituted by his coach for two matches in a row.