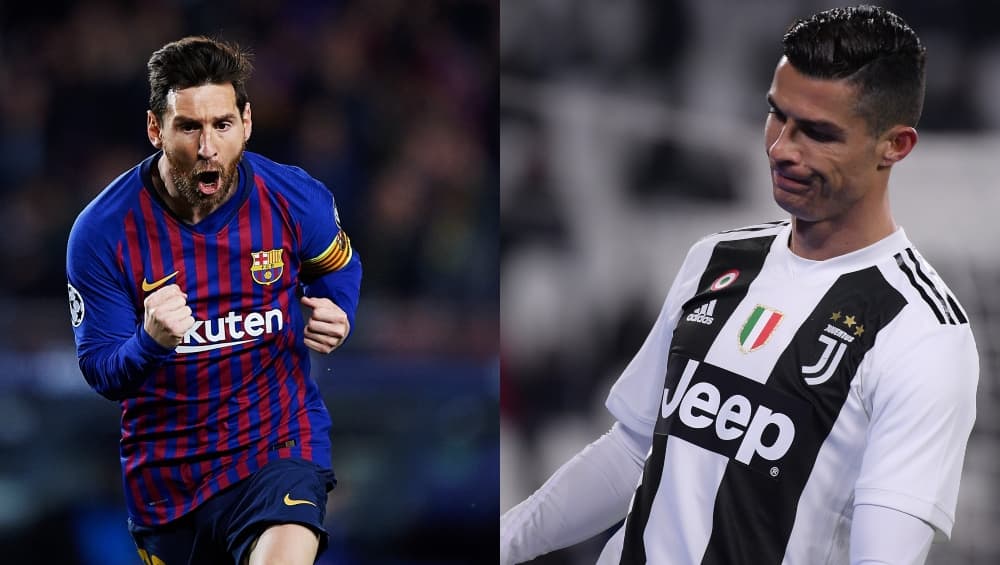 Lionel Messi has had a great season beating Cristiano Ronaldo's most records. Only a couple of days ago, did he clinch the Ballon d'Or 2019 and edged out Virgil van Dijk and Cristiano Ronaldo to collect the gong for the sixth time in his career. Now, Messi went on to beat Ronaldo in European Golden Shoe 2019 standings as the Argentine features on number 30th of the list. Whereas the Juventus star does not even fit into the top 100 ranks. Yes, you read it right! CR7 features on number 143. Lazio's Ciro Immobile stands on number one with 17 goals and 34 points. Lionel Messi on Sadio Mane Finishing Fourth in Ballon d'Or 2019 List, 'It's a Shame'.
Whereas, Bayern Munich's Robert Lewandowski stands on number two 16 goals and 32 points. The Barcelona star has nine goals against his name and has 18 points in his kitty. Whereas, Ronaldo has six goals and has 12 points in his kitty. For the last three years, Messi has been winning the gong. Prior to that, it was Luiz Suarez who had won the honour for scoring 40 goals with 80 points. The former Real Madrid player CR7 has won the award four times in his career. You can check out the full list here
Talking about Messi, after winning the Ballon d'Or 2019 said that matching Ronaldo's number of gongs hurt him a bit. "On the one hand, I like being on five and being the only one. When Cristiano matched me, I admit that it hurt a little, I was no longer alone at the top. But at that time Cristiano had merit for winning the Ballon d'Or and I did not. I could do much more," he had said.