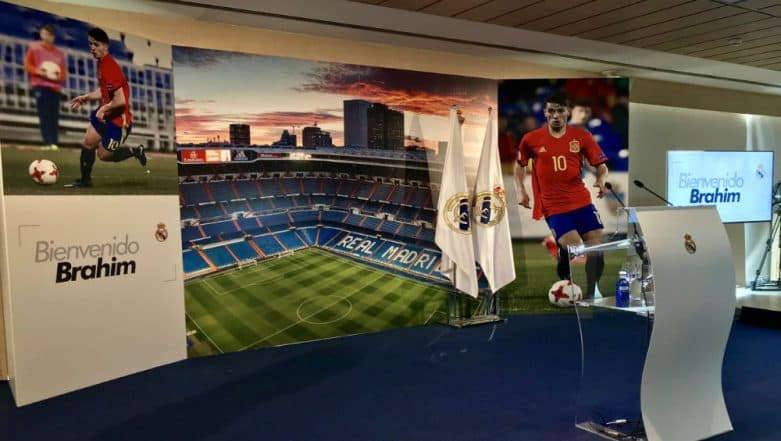 Madrid, January 7: Real Madrid on Monday confirmed the signing of 19-year-old midfielder Brahim Diaz from Manchester City.
The Real Madrid website confirmed that the 19-year-old from Malaga (southern Spain) has agreed to a six and a half years contract with them until June 2025, reports Xinhua news agency.
Madrid are thought to have paid around 17 million euros (1 euro = 1.14 US dollars) for the Spain Under-19 international who will be officially presented to the press and fans in the Santiago Bernabeu Stadium later on Monday.
Diaz has made five appearances for Manchester City in the Premier League, all of them as a substitute and has also played a handful of games in the League Cup, scoring two goals.