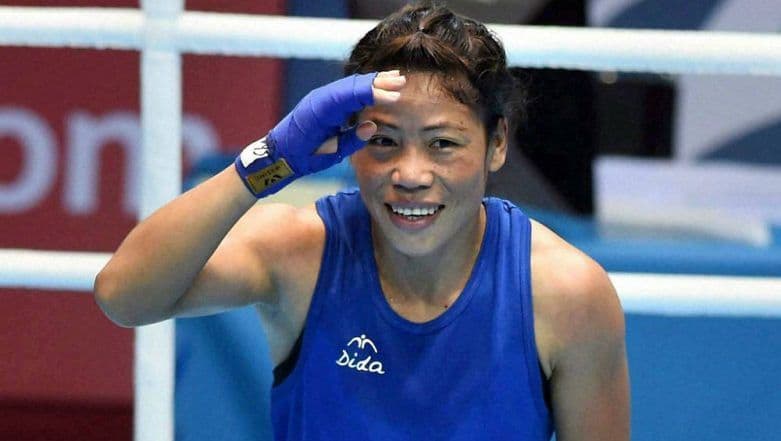 Have you ever heard about two birth dates? Probably not, we bet! Believe it or not, six-time World Champion Indian boxer MC Mary Kom has two birth dates! If you Google search, 'Mary Kom birthday' it shows March 01, 1983 as her birth date. However, as per the boxer, her actual birthday falls on November 24, not on March 01 as suggested by Wikipedia and other websites. The Olympic medalist's year of birth, however, remains 1983.
Last year during her title win at the World Women Boxing Championship, Mary Kom cleared all the confusion surrounding her original birthday. "I feel very happy it is a special day (birthday). Couldn't have asked for more," Mary was quoted as saying by India Today after her record World Women Boxing Championship victory on November 24, 2018. Mary Kom Ranked World No. 1 Boxer in Latest AIBA Rankings, Another High Achieved by 6-Time World Champion.
Explaining the reason behind her two birth dates, Mary Kom revealed how one her uncles had goofed it up. "The mistake happened during my childhood. My uncle filled up the form and nobody noticed it that time. We were also not that popular, so we let it go as it is. However, the year (1983) was right," the champion boxer added.
Interestingly, March 01, continues to be listed as Mary Kom's birth date on the Olympic website, Indian Olympic Association, and many other official sites. As per India Today, even her Rajya Sabha membership card has March 01 as her birthday. World Boxing Champion Mary Kom Makes a Badass Cover Girl for Femina Magazine's January 2019 Issue, See Pics.
Here's the screenshot of official Olympic website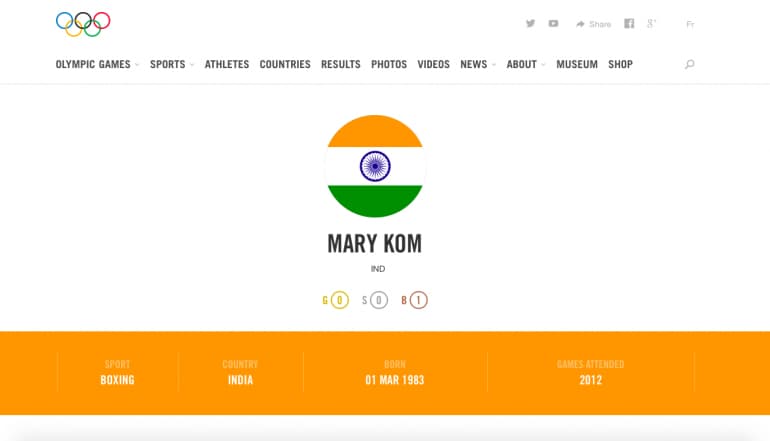 Here's the screenshot of official Indian Olympic Association website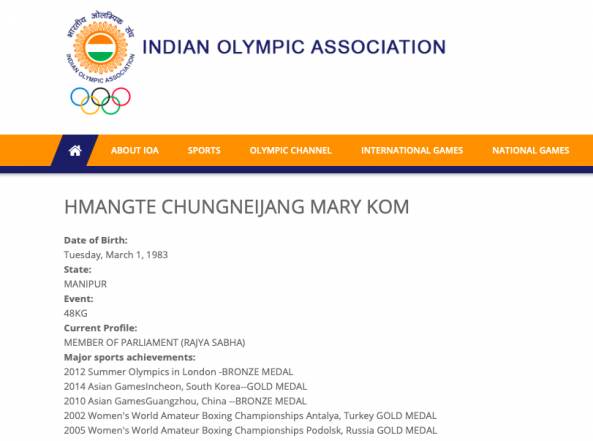 Screenshot of a Google search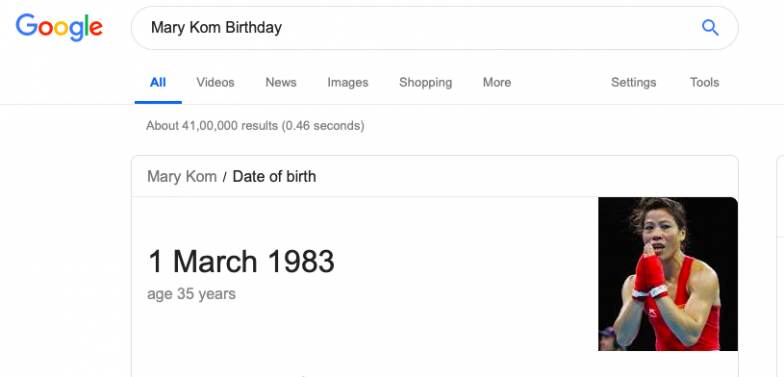 This is an interesting story of how Mary Kom is living with two birth dates. And, perhaps, as it appears it doesn't matter much to her. It will be more interesting to listen to the boxer herself when she likes to be wished! Meanwhile, we are confused about whether to wish her today, March 01, or not!