A sportswoman, mother of three children and a world boxing champion Mary Kom has made India proud more than once. Mary Kom is unstoppable and unbeatable and 2018 belonged to her as she began the year with a glorifying victory at the India Open and ended with a historic win at the Women's World Boxing Championship. And now Mary Kom makes a powerful statement as she turns cover star for Femina Magazine's January 2019 issue. Mary strikes a power packed pose with her boxing gloves, see pictures below. Mary Kom Clinches Record Sixth Gold Medal in Women's World Boxing Championship 2018, Becomes Most Successful Female Boxer in the Tournament's History.
Mary Kom is six times world champion and is touted as the most successful sportswoman in the history of boxing. Mary is clad in a denim buttoned-down dress that she has teamed with denim jacket. She has kept her hair and makeup chic and subtle. And has accessorised her look with her boxing gloves. The magazine has appropriately captioned the cover girl as 'Magnificent Mary' and rightfully so. Mary Kom Loses 2Kgs in 4 Hours By Jumping Rope! Here Are 5 Other Health Benefits of Skipping.
Mary Kom Turns Cover Girl for Femina Magazine's January 2019 Issue  
View this post on Instagram
Femina reveals that in the latest cover story, the boxing champ talks about her struggles, highs and lows and more from her remarkable journey as she rose to become a boxing champion. The latest issue will hit the stands on January 10. In the other outfit, Mary is wearing a blue jumpsuit which she has teamed with cobalt blue pointed-heels.
More Pictures from the Femina Photo Shoot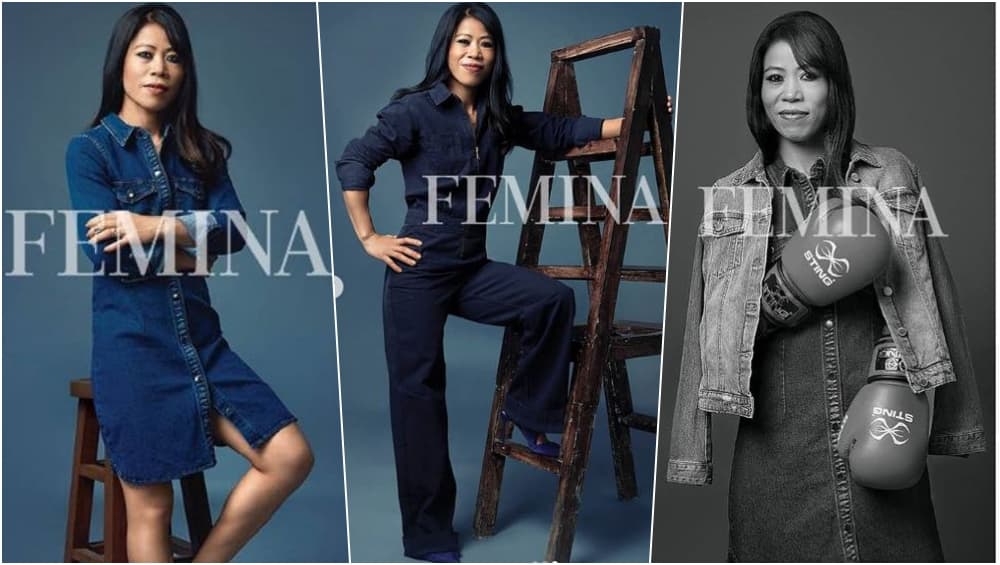 In an exclusive chat with Hindustan Times, Mary revealed how she overcomes the hurdles and challenges in her life and why she never compromises on her fitness routine. She says, "I don't pay heed to anything; I just concentrate on my training. My motto is to continue learning new things and develop my skills. Every bout is a new challenge and I don't want to settle for anything but the winning trophy. So, my effort should also be at par. This is something that gets me going. There is no alternative to hard work." Mary Kom, 35, has now has her eyes set on winning the Olympic 2020 gold medal.