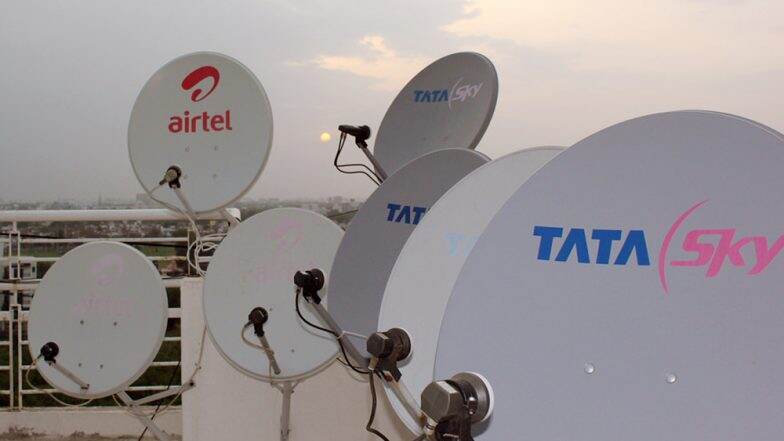 The Telecom Regulatory Authority of India (TRAI) will be implementing the new guidelines for DTH service providers and cable operators from February 1, 2019. Today is the last day for the customers to select the packages or channels they should select before the new norms become effective. Previously, the cable operators and DTH service providers offered packages in such a way that the users were forced to select an entire pack for just one channel and end up paying for the additional channels they never watched. Well, this is about to change from tomorrow onwards. New TRAI Guidelines For Cable TV & DTH: Last Day Tomorrow To Choose Channel Packs on Airtel, Tata Sky & Dish TV
TRAI is looking to streamline DTH subscriptions and cable TV from February 1, 2019 onwards. With the new guidelines becoming effective from tomorrow, the users will have complete freedom for choosing the channels they want from the a-la-carte list. Several users are likely to see reduced bills for cable TV and DTH subscriptions from next month onwards if they opt for the a-la-carte option. Star, Zee, Colors & Other TV Channels Declare Their Subscription Prizes: Check List of All 332 Channels Ahead of TRAI's Deadline.
The new regulation from TRAI for DTH were enforced from December 29, 2018. Under these norms, the broadcasters need to publish the tariffs for every channel and packages. The consumers necessarily will have to pay only for the channels they watch and not for the channels they are not watching.
Ensuring fair pricing across all DTH subscriptions, the TRAI has also directed the broadcasters for keeping a check on the prices for their channels. Other than the channel cost, the users will have to pay only for the base price of Rs 130 for enjoying the DTH services.
Here's all you need to know about the new TRAI DTH regulation:
1. The new regulations from TRAI will ensure application of fair pricing for both broadcasters as well as end user.
2. The customers will have to pay basic price of Rs 100 for SD channels as per the TRAI regulations. However, the base price for DTH will cost of Rs 130 plus GST. Moreover, the base pack will include all free-to-air channels.
3. The customers will now be able to opt for channels through a-la-carte list wherein the users will be able to choose only those channels they wish to watch. This new option will enable the users to create their own package, which will ensure they don't sift through unnecessary channels. The broadcasters can price the channels anything between Rs 0 to Rs 60.