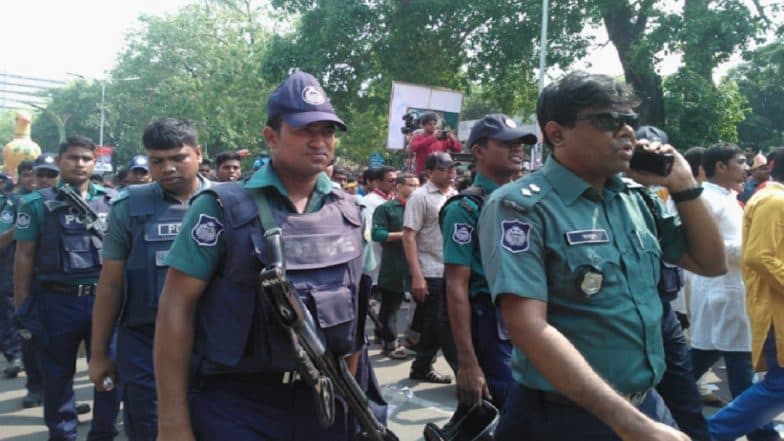 Toronto, February 6: Bangladesh has reported a string of murders that look like the work of vigilantes as all the men killed were accused of rape. Three rape suspects have been found murdered in Bangladesh in the past two weeks alone, with notes strung across their neck, admitting to their crime.
One of the bodies found in the Jhalakathi district of Bangladesh was found with a bullet wound in the temple, and the note around his neck proclaimed: "I am Sajal. I am the rapist of the [victim's name]. This is my punishment," according to a report in Aljazeera.
Sajal's alleged accomplice too was killed in a similar manner, and the note around his neck read: "I am Rakib who raped [victim's name]. This is the fate of the rapist. Rapists be aware ... Hercules."
Similarly, another body was found in Savar district, of a 39 year old man who was the key suspect in a gang rape. This body too had a suspected bullet wound in the head and a note tied around the body's neck read: "I am the prime accused in a rape case."
Local authorities have begun investigating the murders but do not have much lead when it comes to who has killed three men in the span of two weeks, the common factor of them being rape accused. Read: Over 60 Rohingya Babies are Born Per Day in Bangladesh Refugee Camps: UNICEF
However, these murders come as Bangladesh is grappling with a rising number of incidents of rape in the country. According to data from a human rights organisation, 732 women and 444 children were raped in Bangladesh in 2018 - a rise of 18 percent compared with 2017.
Bangladesh also reports a dismal record of rape convictions. From the 17,289 cases of rape of women and children which lodged between 2014-2017, nearly 80 percent of those cases remain pending, according to Bangladesh government's own data.
In the recently concluded general elections that saw incumbent Sheikh Hasina retain power, law and order was a major electoral issue in Bangladesh.