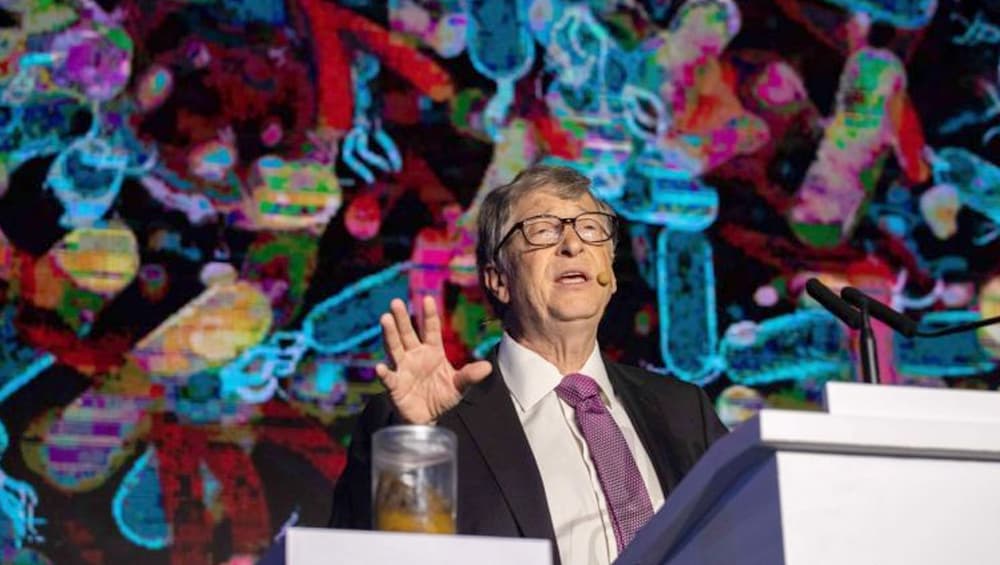 Mumbai, October 28: Bill Gates, co-founder of Microsoft is a famous American business magnate, investor, author, and philanthropist. According to reports, Gates has added $16.6 billion this year and his wealth is now pegged at $105.7 billion, thus making him the world's richest person in the world.
Around two days back, Amazon founder and chief executive Jeff Bezos lost his title as the richest man in the world during after-hours trading, following a lacklustre third-quarter earnings call from his e-commerce behemoth. The Amazon shares fell 7 percent in the after-hours trading, knocking Bezos' fortune down to $103.9 billion. He thus slipped to the number two position.
In April 2019, Microsoft became the world's most valuable company as the tech giant commanded a market capitalisation of over $1 trillion. On the occasion of his 64th birthday today, LatestLY takes a look at some of the facts about Bill Gates and his net worth. Bill Gates Turns 64 Today, Here's Few Business and Life Lessons to Learn From Microsoft Founder.
Bill Gates and wife Melinda Gates have given away $45 billion of their fortune to philanthropic causes, including efforts to solve sanitation challenges and eradicate some diseases. Bill Gates Birthday: 9 Quotes by Microsoft Founder and Philanthropist That Are Bound to Make an Impact.
Gates stepped down as chairman of Microsoft in February 2014 and began pursuing several philanthropic endeavours. Along with his wife Melinda Gates, he started the Bill & Melinda Gates Foundation which is considered as world's largest private charity. Gates donated not only large amounts of money to various charitable organisations and scientific research programs, but also inspired other billionaires to pledge to give at least half of their wealth to philanthropy.
Gates had backed higher income taxes on America's wealthiest people and made a call for greater transparency. "I'm for way more financial transparency. I don't like that you can have trusts where nobody knows who owns it," he said.
Here are some interesting facts about Bill Gates
Bill Gates is a college dropout, he left Harvard University in 1975 to fully devote himself to Microsoft. Bill Gates' SAT score was 1590 out of 1600.
Inspite of his immense wealth, Gates says his kids will only inherit $10 million each.
A well-known bookworm, Bill Gates regularly updates the public on what he's been reading via his personal blog.
Bill Gates was arrested in New Mexico in 1977 for jumping a red light and driving without a licence.
According to Bill Gates, by 2035, there will be almost no poor countries left in the world.
Bill Gates' Foundation spends more on global health each year than the World Health Organization of the United Nations. LatestLY wishes Bill Gates a very happy birthday.