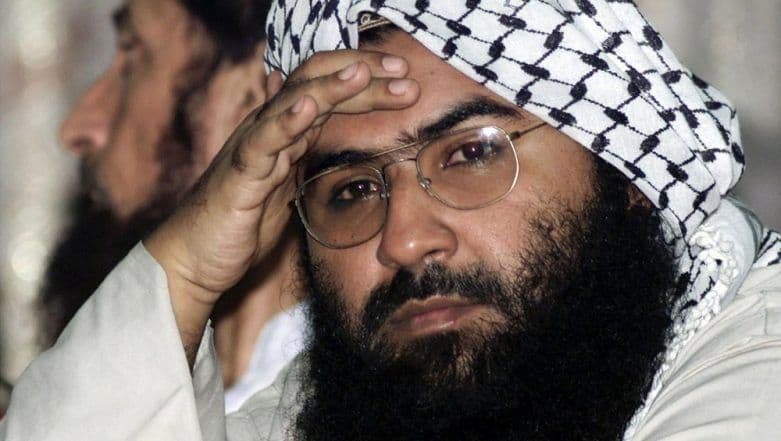 Geneva, April 30: A day after the United Nations Security Council meets to decide on the listing of Jaish-e-Mohammad chief Masood Azhar among "global terrorists", a senior official at the UN has hinted that Beijing will lift its technical hold which bars the imposition of sanctions against the Pakistan-based terrorist.
At the UN meeting tomorrow, the five permanent nations of the Security Council, which includes China, will decide on the listing of Azhar under the 1267 al-Qaeda Sanctions Committee. An official speaking to HT on condition of anonymity said the Xi Jinping regime will finally change its stance, after blocking action against Azhar for four consecutive times. Here's How China Had Earlier Blocked the Listing of Masood Azhar at UNSC.
"Beijing (is) caving in to the global demand led by the US, France and the UK that the main orchestrator of the Pulwama attack be brought to book," the official was reported as saying.
Last month, China put a technical hold on a fresh proposal to impose a ban on Azhar, the head of Pakistan-based JeM which claimed responsibility for the Pulwama attack. It was for the fourth time, China blocked Azhar's listing.
The proposal to designate Azhar was moved by France, the UK and the US, in the wake of the Pulwama terror attack in India, which left 40 Central Security Reserve Police (CRPF) personnel dead.
Apart from China, Pakistan has also hinted towards softening its stance, claiming that it is open to the listing of Azhar, provided that the Pulwama attack is not used as basis to act against him. Pakistan's Ministry of Foreign Affairs spokesperson Mohammad Faisal said India has not put forth "verifiable evidence" to prove JeM's link to the February 14 attack in Pulwama.