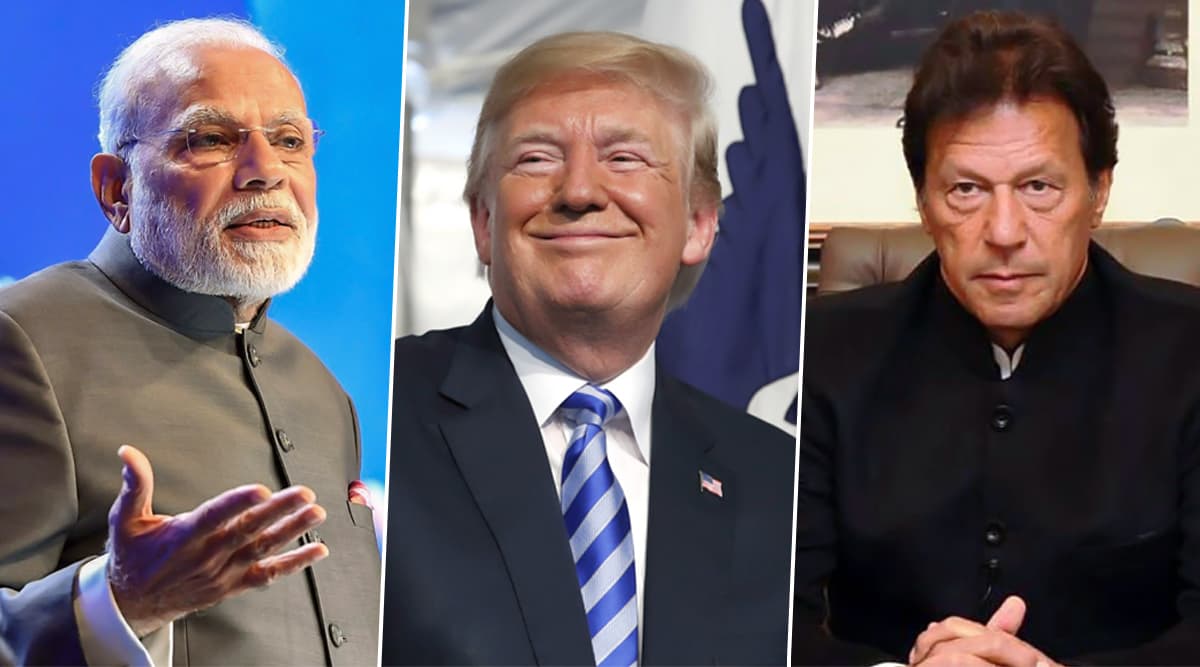 New York, September 25: Indian Prime Minister Narendra Modi was one of the most searched UN General Assembly (UNGA) leaders on Google during UNGA 2019. According to the list shared by Google Trends, US President Donald Trump tops the list, followed by Pakistan Prime Minister Imran Khan and in the third place is UK Prime Minister Boris Johnson. Brazil President Jair Bolsonaro is at the fourth spot and in the fifth place is Narendra Modi.
On the sidelines of the 74th session of UNGA, the focus of the Narendra Modi's address to the UN this year was on regional development, climate change and counter-terrorism. On the other hand, Imran Khan's address centred around the revocation of Article 370 in Jammu & Kashmir and the subsequent clampdown on communication lines imposed in the region. Donald Trump Expresses Confidence on PM Narendra Modi When Asked Over Imran Khan's Statement on Al-Qaeda and Terrorism, Says 'PM Modi Will Take Care of it'.
Before attending the UN meet, Imran khan in his special address to the nation confirmed that he would be raising the Kashmir issue vigorously at the UNGA, even if he is not backed by other nations.
Here are the most searched UNGA leaders:
Here are the most searched #UNGA leaders pic.twitter.com/yPSwCxqnLF

— GoogleTrends (@GoogleTrends) September 24, 2019
In a never-seen-before display of camaraderie at the meet, PM Modi and US President Donald Trump held hands and took a lap around the NRG Stadium after the two leaders addressed the 'Howdy, Modi!' event. On this occasion, Modi also vouched for Trump ahead of 2020 presidential elections, saying "Ab ki baar Trump sarkar" - modifying the 'Ab ki Baar Modi Sarkar' slogan coined for the 2014 BJP election campaign.