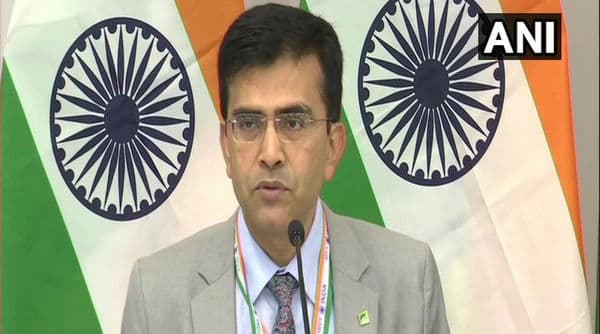 New Delhi, October 10: India on Thursday called upon Turkey to exercise restraint and respect the sovereignty and terrirotial integrity of Syria. "We urge the peaceful settlement of all issues through dialogue and discussion," said India's Ministry of External Affairs (MEA) in a statement. The Ministry also mentioned "the military offensive" by Turkey in its statement. Turkey has launched a military operation against Kurdish positions in northeast Syria, just days after US troops pulled out of the area.
"We are deeply concerned at the unilateral military offensive by Turkey in north-east Syria. Turkey's actions can undermine stability in the region and the fight against terrorism. Its action also has the potential for causing humanitarian and civilian distress," read another comment by MEA.
Turkey has defended its action of launching an attack on the Northern Syria border, saying the operation was carried out in line with self-defence to counter the imminent terrorist threat and to ensure Turkey's border security. Ankara says the offensive, which began with air raids on Tuesday, is aimed at removing Kurdish-led forces from the border area and creating a "safe zone" where millions of Syrian refugees can be resettled.
In a letter to United Nations Secretary-General Antonio Guterres, Turkey's Permanent Representative to the United Nations Feridun Sinirlioglu on Wednesday said, "Turkey initiated Operation Peace Spring on October 9, 2019, in line with the right of self-defense...to counter the imminent terrorist threat, to ensure Turkey's border security, to neutralize terrorists starting from along the border regions adjacent to Turkish territory," said the letter, reported Sputnik. Turkey also said that it is still committed to resolving the crisis in Syria via a political solution as outlined in the Geneva communique and UN Security Council resolutions. (With ANI Inputs)