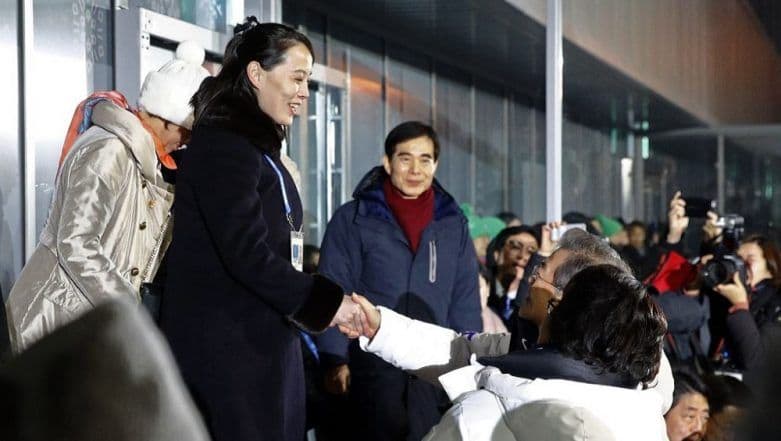 Seoul, June 12: North Korea's supreme leader Kim Jong-Un has sent his sister Kim Yo Jong along with a letter to South Korea amid lull in peace talks between the two neighbouring nations. The letter expressed sorrow over the demise of Lee Hee-ho, a former first lady of the country. Know More About The Late First Lady.
Regional analysts, however, are hopeful that it would break the ice in peace talks between the two Korean neighbours. The negotiations were virtually suspended after the failed summit between Kim Jong Un and United States President Donald Trump in Hanoi earlier this year.
In the letter, whose contents were partially made public at the funeral ceremony of Lee Ho, praised the first lady as well as her husband the late president Kim Dae-jung for steering Seoul to growth and unity amid hardships and troubles. Jong-un also credited the two leaders of attempting to create reconciliation between the two Koreas and striving for unity of the people.
"(Those efforts) serve as a precious foundation to current flow of the inter-Korean relationship that is proceeding toward autonomous reunification and prosperity, and the people will never forget about it," the letter was quoted as saying.
Kim Yo Jong, who has played a crucial diplomatic role in bridging the Korean divide, came to focus last year after she was sent to Seoul along with North's contingent at the Winter Olympics. Her unpublicised meeting with President Moon Jae-In on sidelines of the event paved for sets of "successful" bilateral meeting between Jae-In and Jong-Un.