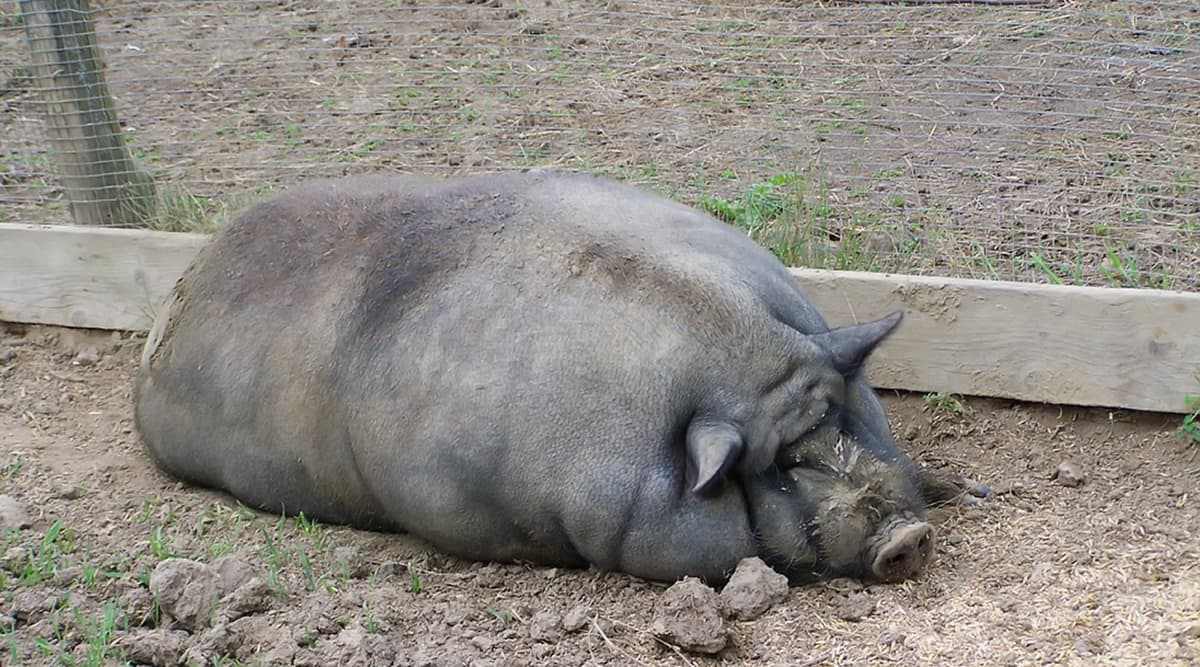 The recent outbreak of swine fever in Africa has killed thousands of pigs. And the contagious disease that's been spreading throughout pig populations worldwide is said to create a shortage of pork meat in 2020. In order to deal with the shortage, Chinese farmers are breeding giant swine, as big as polar bears! Each pig would be around 500 kilograms and the practice is being carried out in Southern China but is likely to spread across the country. Pig Farmers Pessimistic as China Tries to Talk Down Swine Fever.
More than a quarter of the pig population is reportedly wiped out after the outbreak of swine fever. The effect is already being felt on the prices of meat. A pig as much as 500 kgs can sell for more than 10,000 yuan in the future. This is almost three times the average monthly disposable income in region of Nanning in South China. A similar idea is seen in Northen China where the farmers are breeding heavyweight pigs. Zhao Hailin, a farmer told in Bloomberg report, "They want to raise them 'as big as possible'". Vietnam Culls 1.2 Million Pigs Over African Swine Fever Outbreak.
The trend of breeding big pigs is also seen among the large farms. Major producers are also trying to increase the weight of the pigs they are breeding. From a normal weight of 110- 125 kilograms, the pigs are now bred for 140 kilograms. It is a bid to increase profits from the soaring demand. As per Chinese Vice Premier, Hu Chunhua warned that the supply situation will be "extremely severe" through to the first half of 2020. After losing a lot of pig population to the disease, increasing their size is the next best step they have adopted.