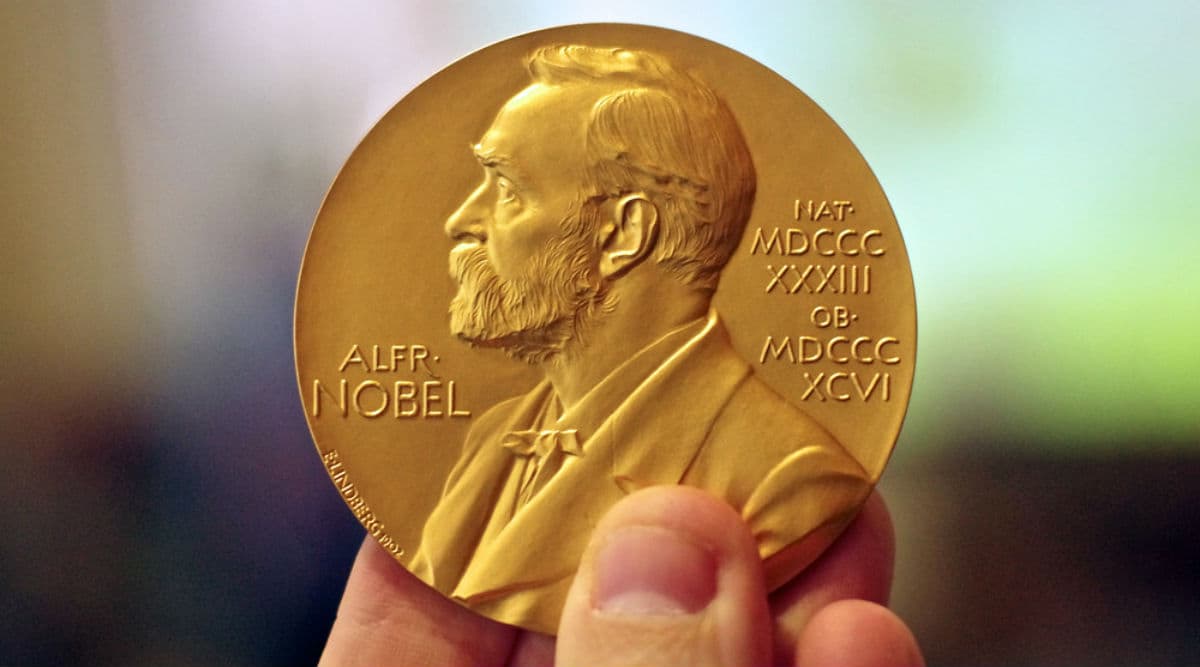 The Nobel Peace Prize 2019 will be announced on Thursday, October 11. The Swedish Academy will honour a champion among a list of contenders from Greta Thunberg to Jacinda Ardern for the Peace Prize. Since March 1901, the Nobel Peace Prize has been awarded annually (with some exceptions) to those who have "done the most or the best work for fraternity between nations, for the abolition or reduction of standing armies and for the holding and promotion of peace congresses".
In 2018, the Nobel Peace Prize was awarded to Congolese doctor Denis Mukwege and Yazidi activist Nadia Murad, a former captive of jihadists. Murad, 25, and Mukwege, 63, will be jointly presented with the prize "for their efforts to end the use of sexual violence as a weapon of war and armed conflict". The live streaming details of the Nobel Peace Prize can be viewed here.
The prestigious Nobel Prize is an honour awarded annually for outstanding contribution in physics, chemistry, physiology or medicine, literature, economics, and the promotion of peace. According to the official website, a nomination for the Nobel Peace Prize may be submitted by any person who meets the nomination criteria. The names of the nominees and other information about the nominations cannot be revealed until 50 years later.
Where to Watch the Nobel Awards Live?
In India, the broadcast of the Nobel Prize is not available on Television channels. However, people who are interested to see the awards ceremony live can watch the programme live on the official Twitter account of the Nobel Prize. The live broadcast of the actual awards will be held on December 10, 2019.
Here's the Schedule of Announcement of Nobel Prize (Indian Standard Time)
Monday, October 7, 3 pm (IST) – The Nobel Prize in Physiology or Medicine
Tuesday, October 8, 3:15 pm – The Nobel Prize in Physics
Wednesday, October 9, 3:15 pm – The Nobel Prize in Chemistry
Thursday, October 10, 4:30 pm – The Nobel Prize in Literature
Friday, October 11, 2:30 pm – The Nobel Peace Prize
Monday, October 14, 3:15 pm – The Sveriges Riksbank Prize in Economic Sciences in Memory of Alfred Nobel
Mukwege, called "Doctor Miracle" for his surgical skills, has spent twenty years treating the horrendous wounds and intense emotional trauma inflicted on women in DR Congo's war-torn east. Also, he has been scathing about the world's lacklustre response to sexual violence in conflict.
Till now, the Nobel Prize in Medicine, Physics, Chemistry and Literature has been announced. The Nobel Prize for literature was given to two writers- Olga Tokarczuk and Peter Handke. Nobel Prize: List of Countries With Most Nobel Laureates, Know Where India Stands. The 2019 Nobel Prize for Medicine has been jointly awarded to William G. Kaelin Jr, Sir Peter J. Ratcliffe and Gregg L. Semenza for their discoveries of how cells sense and adapt to oxygen availability.
The Noble Prize in Physics was awarded to James Peebles, Michel Mayor and Didier Queloz. The Prize in Chemistry was awarded to John B. Goodenough, M. Stanley Whittingham and Akira Yoshino. The Swedish academy awarded the prize to the three researchers "for the development of lithium-ion batteries."