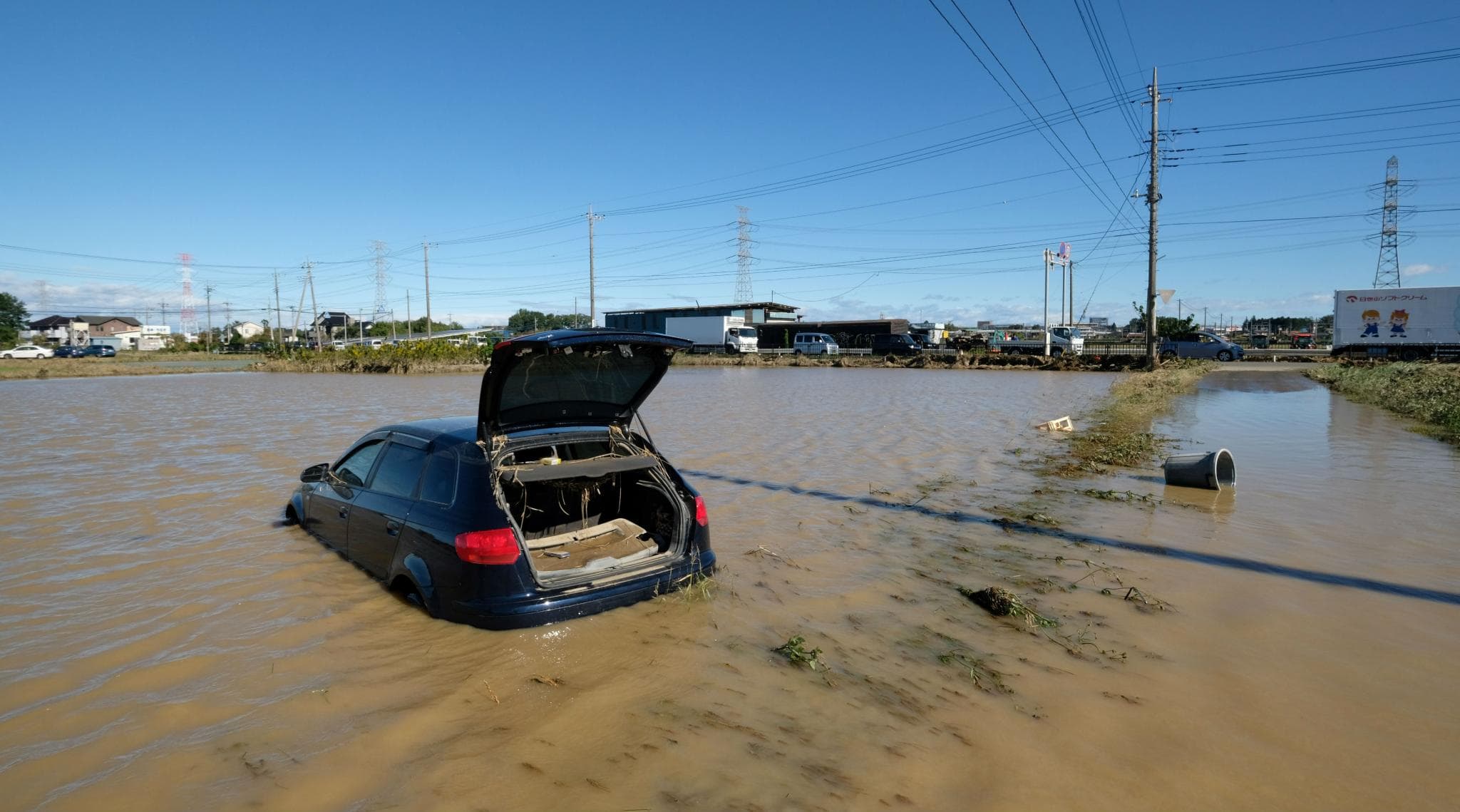 Tokyo, October 13: The death toll due to Typhoon Hagibis has risen to 25 in Japan on Sunday. According to Japnese media, 15 people are missing. The massive typhoon unleashed unprecedented rain and catastrophic flooding in the inland country. Nearly, 30,000 defence personnel are involved in rescue operations. Around 350 people were stranded in Nagano after embankment of the Chikuma River collapsed. Typhoon Hagibis: 14 Dead, 9 Other Missing After Storm Hits Japan, Rescues Operation Underway.
Military and fire department helicopters winched survivors from roofs and balconies to safer locations. According to a report published in Japan Today, rows of bullet trains parked at East Japan Railway Co's railyard near Nagano Station and many residential buildings were also submerged in water. More than 110,000 homes were still without power by Sunday evening. Hagibis: Japan's Typhoon Death Toll Rises to 14 as Rescue Operation Underway.
An emergency meeting was also called at Japanese Prime Minister Shinzo Abe's office to discuss the situation. According to the report, over 6 million people across Japan's main island of Honshu were advised to evacuate. Train services and airports were shut down in the area. Landslides were also reported in 12 prefectures in Japan.
The destruction forced the Rugby World Cup to cancel a third tournament match. However, a key Japan-Scotland fixture was ruled safe to play. The Japanese Meteorological Agency (JMA) said that the typhoon Hagibis made landfall just before 7 pm (local time) on Saturday. The agency has issued warnings of severe rainfalls in Ibaraki, Tochigi, Fukushima, Miyagi, and Niigata prefectures.