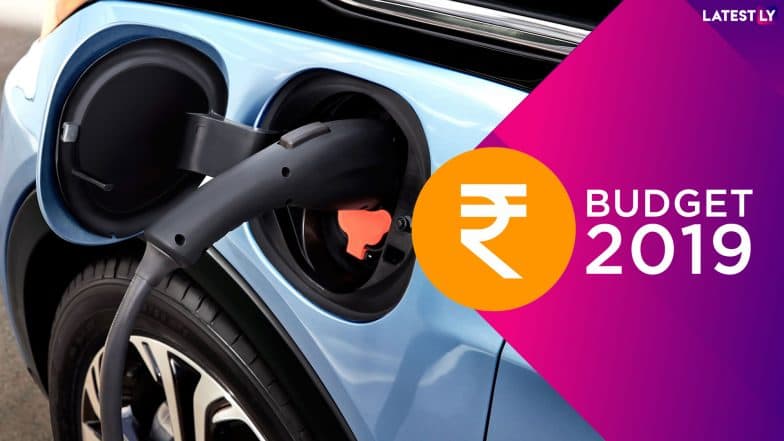 Finance Minister Nirmala Sitharaman today presented Modi government's first Budget in the second term in the Parliament. During the budget 2019 speech, the Finance Minister clearly specified that the government is focusing on the Electric vehicles. In a bid to make EVs more affordable and accessible to the customers in the country, Nirmala Sitharaman proposed a tax rebate of 1.5 lakh per annum interest paid for loan on the purchase of Electric vehicles. The customers can avail a maximum tax rebate of up to 2.5 lakh per annum on loan for electric vehicles. 'One Nation One Card' Gets Push By FM Nirmala Sitharaman At Budget 2019; To Bring Unified Mobility Across India
Nirmala Sitharaman also mentioned that the government has already asked the GST Council to reduce GST rates on Electric Vehicles. The GST on electric vehicles will be reduced to 5 percent from 12 percent.
While presenting the budget 2019-20 in the Parliament, FM Nirmala Sitharaman also mentioned that the government has already approved Rs 10,000 crore for Phase II of FAME scheme from April 1, 2019. This scheme will help in encouraging faster adoption of electric vehicles by providing right incentives and charging infrastructure. Over the next three years, the scheme will stress on making the electrification accessible for public and shared transportation. Union Budget 2019 Give Boost To Electric Vehicles: Government Announces Phase II of FAME Will Focus on EVs For Public Transport.
During the budget speech, Sitharaman also praised the benefits of National Common Mobility Card (NCMC) which can be used for paying toll taxes and parking charges. This mobility card can also be used by the holder for withdrawing money, bus, metro and retail shopping. This inter-operable transport card runs on RuPay card that can be used with more than 25 banks across the country.